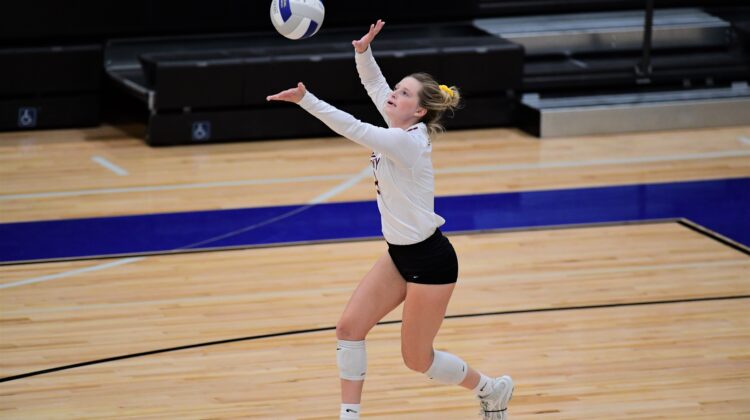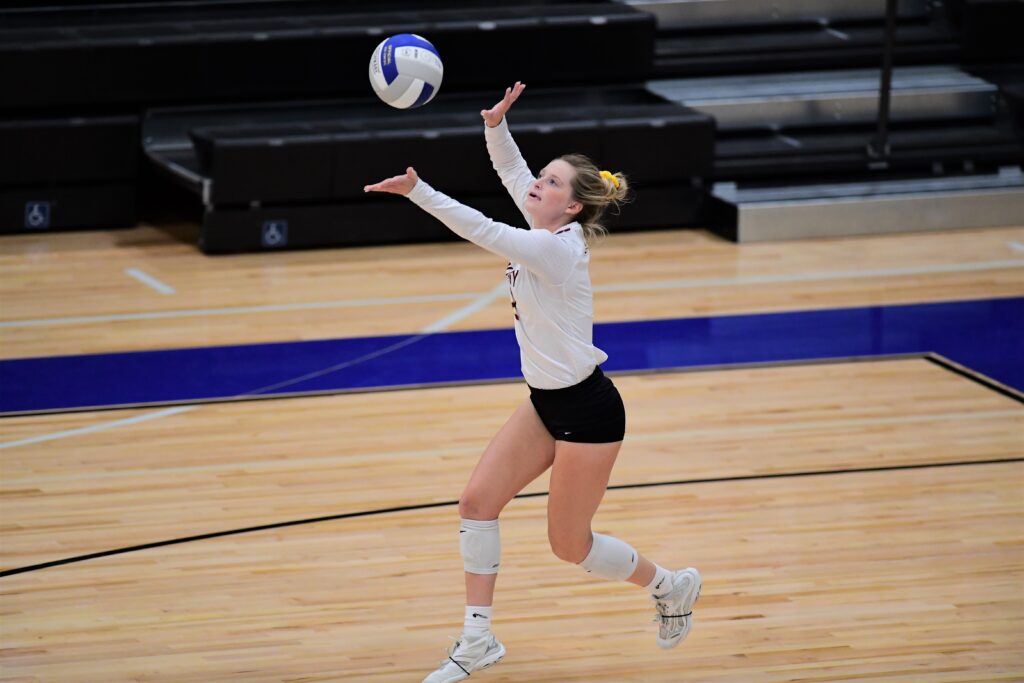 Tuesday was a good night for the Ankeny volleyball team.
Not only did the fifth-ranked Hawkettes bounce back from last week's loss to Ankeny Centennial with a sweep at Marshalltown, but the Jaguars' loss to Waukee Northwest allowed Ankeny to move into a first-place tie with those two teams atop the CIML Iowa Conference. All three squads are now 4-1 with one match left to play.
"We focused on having fun tonight and playing with joy," said Ankeny assistant coach Sam Sheldon, who again directed the team in coach Dave Whims' absence. "We were able to try some different things in our lineup and are working toward playing our best volleyball in November."
Ankeny posted a 25-15, 25-17, 25-11 victory over the Bobcats. The Hawkettes improved to 31-5 on the season, while Marshalltown's records fell to 2-4 in the conference and 7-15 overall.
Ankeny setters Adalyn Goodwin and Jesa Wallace each dished out 19 assists in the win.
"We worked to have fun and helped each other by communicating," said Wallace. "We are growing as a team, and we look forward to getting better every day in practice so that we continue to improve."
Ankeny completed 68-of-74 serves (91.9 percent) and had eight aces. The Bobcats, meanwhile, went 39-of-43 from behind the line (90.7 percent) and had no aces.
Goodwin, Ava Reynolds and Lexi Stephens each had a pair of aces for the Hawkettes.
"We are playing hard as a team and continuing to work together," Goodwin said. "We used this match to improve and build momentum into the postseason."
Reynolds pounded 13 kills on the night, giving her 307 on the season. Aowyn Schrader chipped in 11 kills, while Olivia Harpenau and Myra Carlson each added six.
Harpenau also had three blocks. Stephens racked up 18 digs.
Ankeny will compete in the Bettendorf Invitational on Saturday.
"We still have work to do, but I know our girls are up for the challenge," Sheldon said. "We saw some of our scrappy defense tonight and look to continue that going forward. We are looking to find our edge in the details."