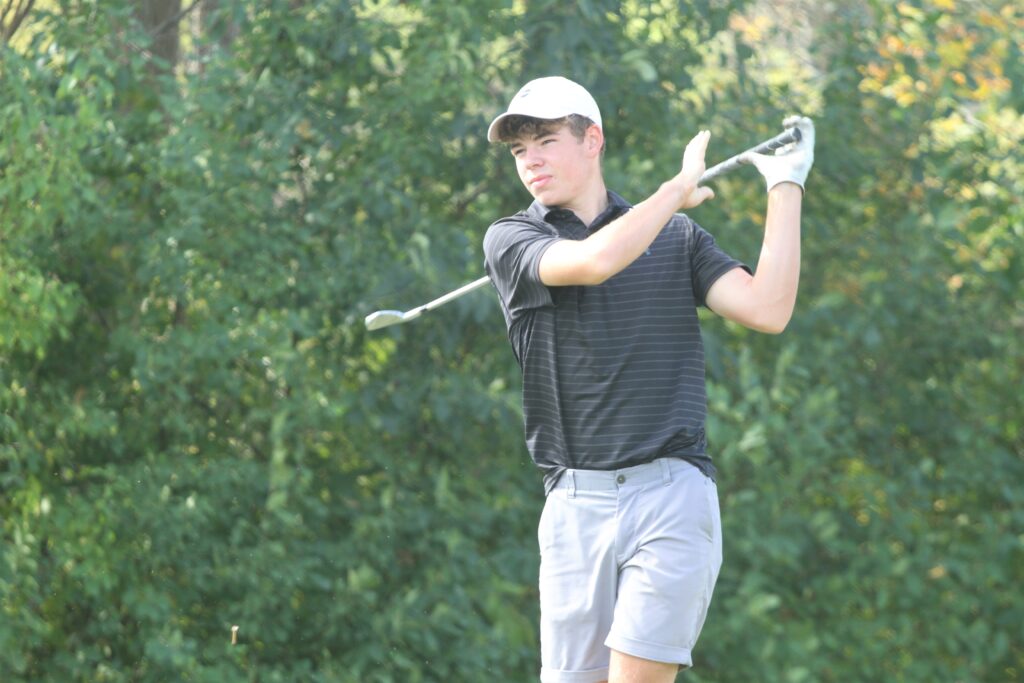 The Ankeny Centennial boys' golf team was hoping to qualify for the Class 4A state meet for the seventh time in school history.
Instead, the Jaguars will have to settle for an individual qualifier.
Jack Winkel shot a 71 to capture medalist honors in a district meet on Tuesday at Veenker Golf Course in Ames. However, seventh-ranked Centennial placed fourth in the 13-team field with a 314, finishing two strokes out of third place.
"I'm happy for Jack and his family, but I feel bad for the other guys–especially the seniors," said Centennial coach Rick Fee. "We knew what we had to do, but unfortunately we weren't able to get it done."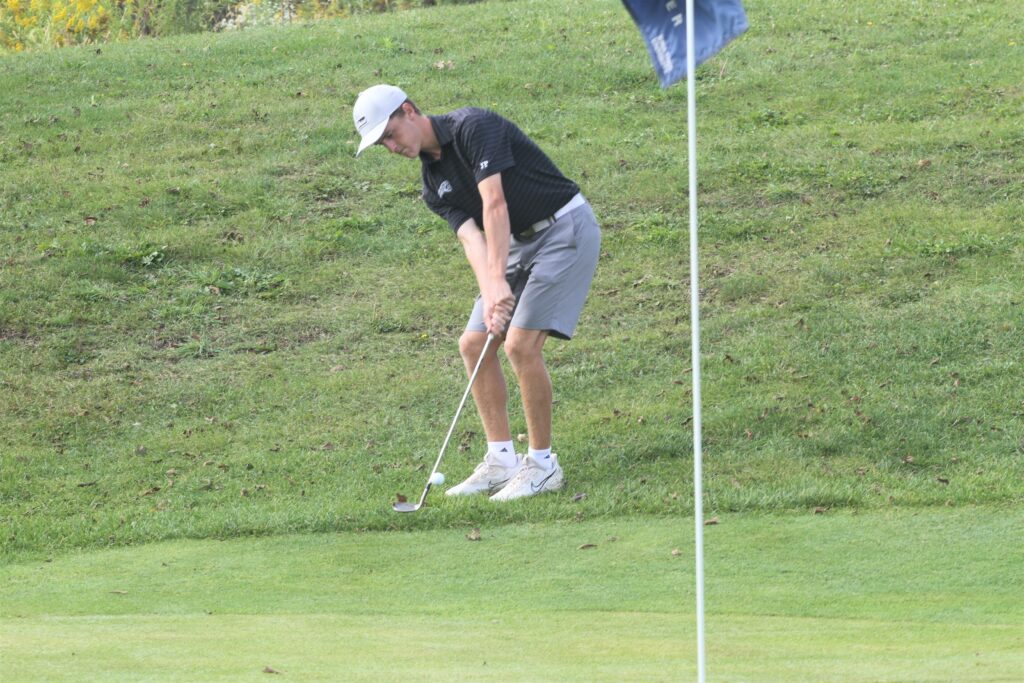 The meet featured five of the top 14 teams in Class 4A. Only three of them could qualify for state.
No. 2 Dowling Catholic won the team title with a 301. No. 8 Southeast Polk took second with a 309, and No. 5 Johnston was third with a 312.
Winkel earned his third consecutive trip to the state meet. He edged Jackson Yurgae of Dowling by one shot.
"I put together a good round because I only missed one green," Winkel said. "It was easy to avoid big numbers for me today because I was hitting it straight all day."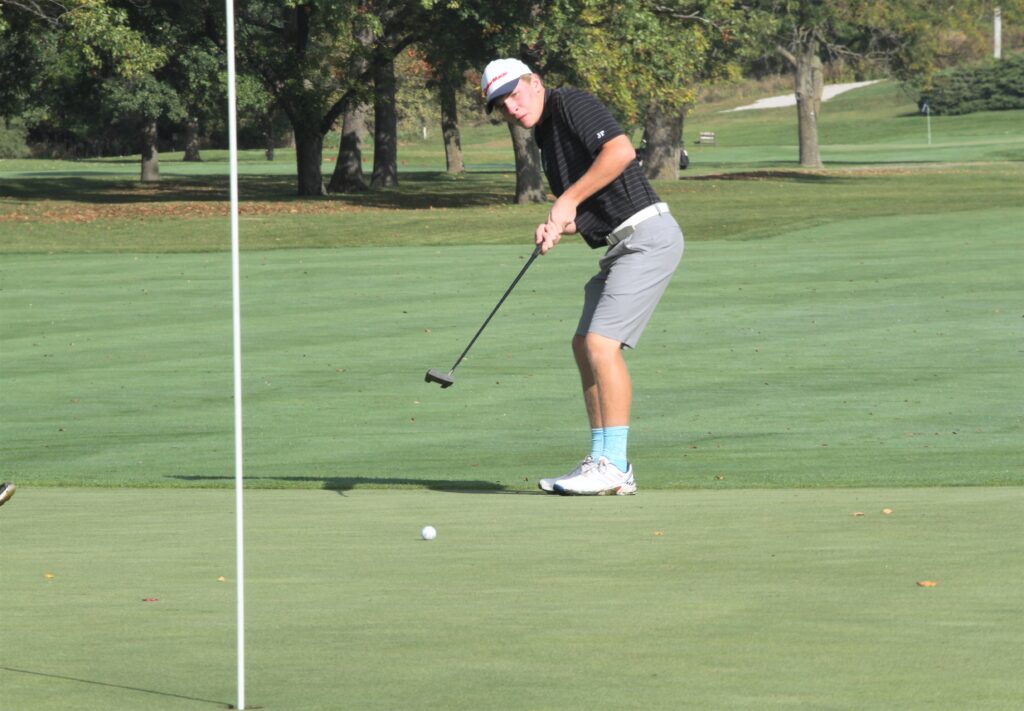 Ethan King, Lawson Hachmeister and Jacob Eagan each carded an 81 for the Jaguars. Ben Meier and Kellen Welsch each fired an 87.
The Jaguars had shot a 308 at Veenker in the Turk Bowman Invitational on Sept. 13. That score would have been good enough to qualify for state.
"I have always said in order to advance we must have four scores in the 70s," Fee said. "If we would have accomplished that today we would be moving on to state. The seniors represented the program well this season and gave the returning players something to strive for. The future is bright with all the returning players from our 10-12 roster along with the boys who will be joining next season from the ninth grade team."
Winkel will close out his career on Friday and Saturday at Beaver Hills Country Club in Cedar Falls. He tied for 29th place in last year's meet, shooting a 36-hole total of 164.