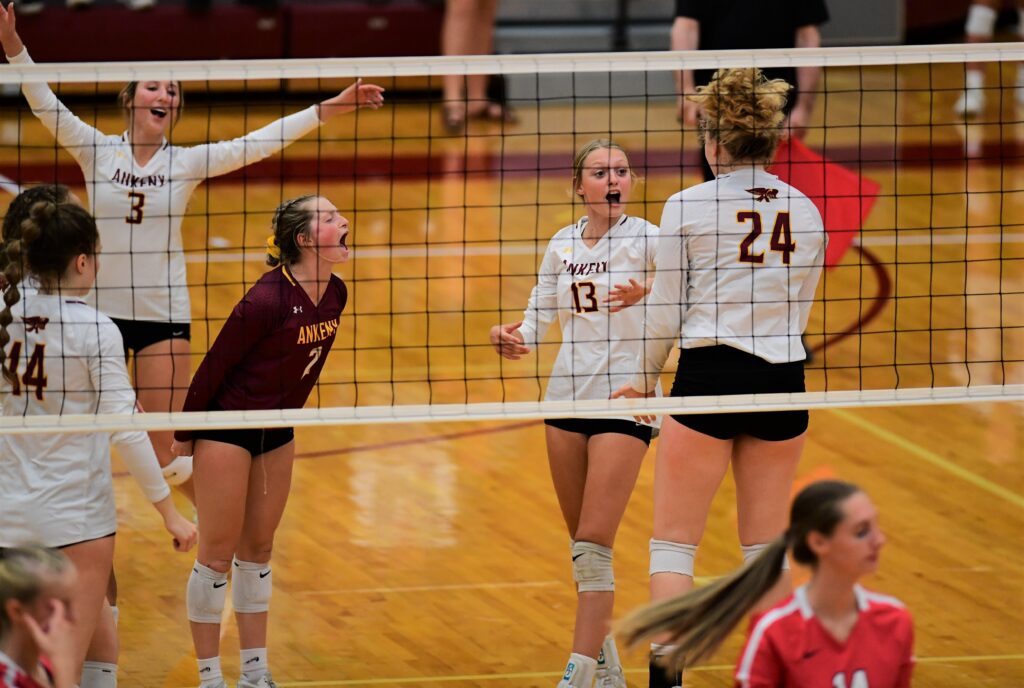 The long road trip to Bettendorf doesn't seem to bother the Ankeny volleyball players.
The fourth-ranked Hawkettes captured the title at the Bettendorf Invitational on Saturday, going a perfect 5-0 in the round-robin tournament. They won the Bettendorf crown for the fifth straight time.
Ankeny also claimed the title in 2016-19 before last year's tournament was cancelled due to COVID-19.
"We had two nice wins over Bettendorf and Iowa City High," said Ankeny assistant coach Sam Sheldon. "It was good to see City High especially since we could see them in a regional final match. Actually playing them and feeling out their game play was a bonus for us."
Ankeny opened the tournament with a pair of wins over Illinois schools. The Hawkettes posted a 21-6, 21-5 victory over Alleman Catholic and a 21-11, 21-15 triumph over Rock Island.
Ankeny then swept two more opponents, Muscatine and Bettendorf, before posting a 21-18, 21-14 victory over No. 13 Iowa City High in the championship match. Those two teams could meet again in a Class 5A Region 4 final.
"Our communication is becoming strong on all fronts, and we are enjoying finding our killer instinct," Sheldon said. "We want to work to earn every point."
The Hawkettes are now 36-5 on the season. They will host Ames in their CIML Iowa Conference finale on Tuesday.
Ankeny can earn at least a share of the league title with a win. No. 6 Ankeny Centennial and Waukee Northwest can also tie for the crown with victories over Mason City and Fort Dodge, respectively.