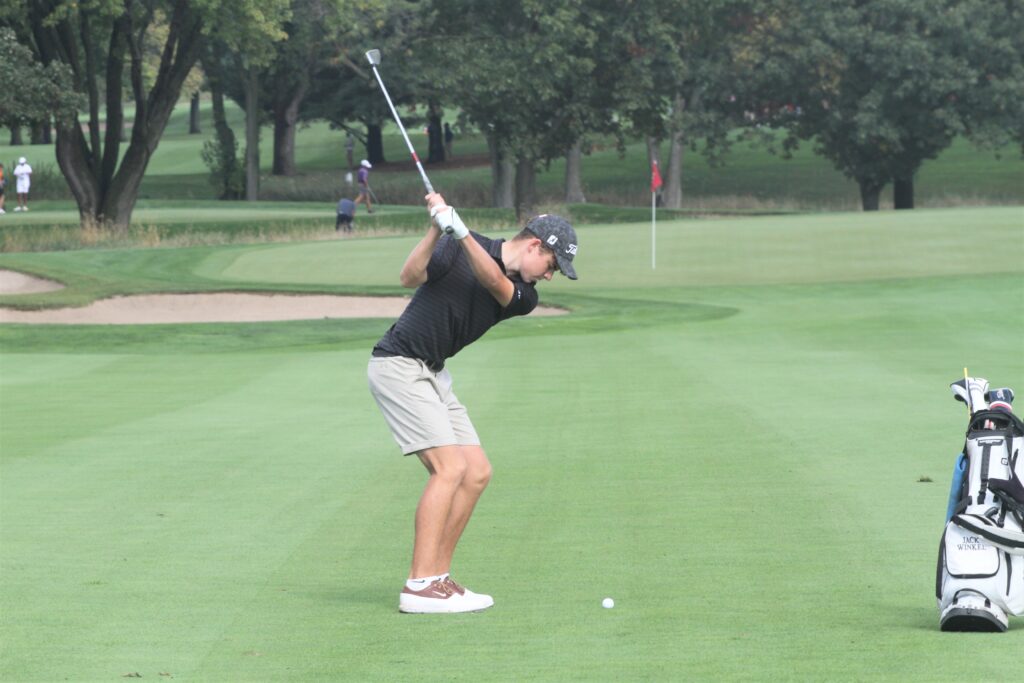 Jack Winkel entered Saturday's final round at the Class 4A state meet with a chance to become Ankeny Centennial's second individual boys' golf champion.
A tough day on the greens forced him to settle for a fourth-place tie.
Winkel shot a 3-over-par 75 at Beaver Hills Country Club in Cedar Falls and finished with a 36-hole total of 144. He finished in a tie with Maxwell Tjoa of Cedar Falls, who helped the Tigers to the team title on their home course.
"The wind was definitely more of a factor on Saturday," said Winkel, who shared the first-round lead with four other golfers after shooting a 69 on Friday. "I still thought I hit the ball well, but I struggled on the greens."
Winkel played in the same group with Cale Leonard of Ottumwa and Grant Greazel of Marshalltown on both days. Leonard carded a 70 on Saturday to claim the title with a 139 total, edging Tanner Dinnebier of Waukee by two strokes.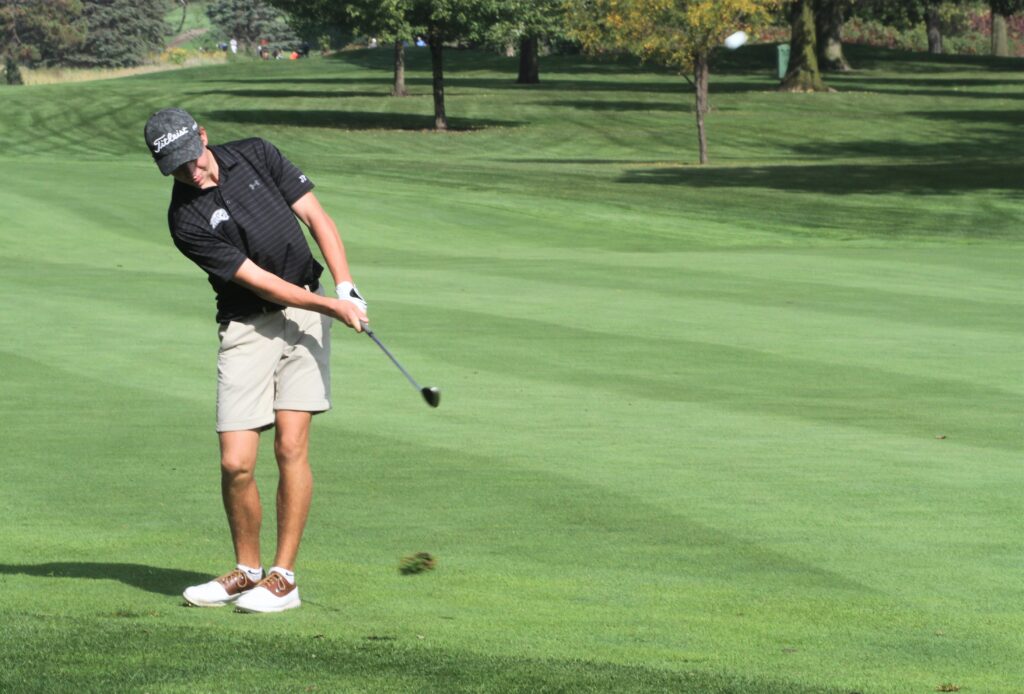 Owen Sawyer of Cedar Falls placed third with a 142 total.
"All in all, I am proud of my score through two days," Winkel said.
Winkel earned the sixth top-10 finish in school history and the highest finish since Griffen Matthias won the Class 4A title in the Jaguars' first season as a varsity program in 2013. Winkel's brother, CJ, was a two-time top-10 finisher for Centennial in 2014-15.
"Jack battled today," Centennial coach Rick Fee said after Saturday's round. "The conditions were more difficult today and you could see it from scores across the board. He was hitting fairways and greens, but he just couldn't seem to get the putter going. Just like (Friday) he had a couple three-putts and missed three or four birdie putts inside 8 feet.
"Nevertheless, he played a great two rounds of golf. I couldn't be more proud of he way he represented the school and the Winkel family. It's been great to see him grow over the last four years and to see him go out on top," he added.