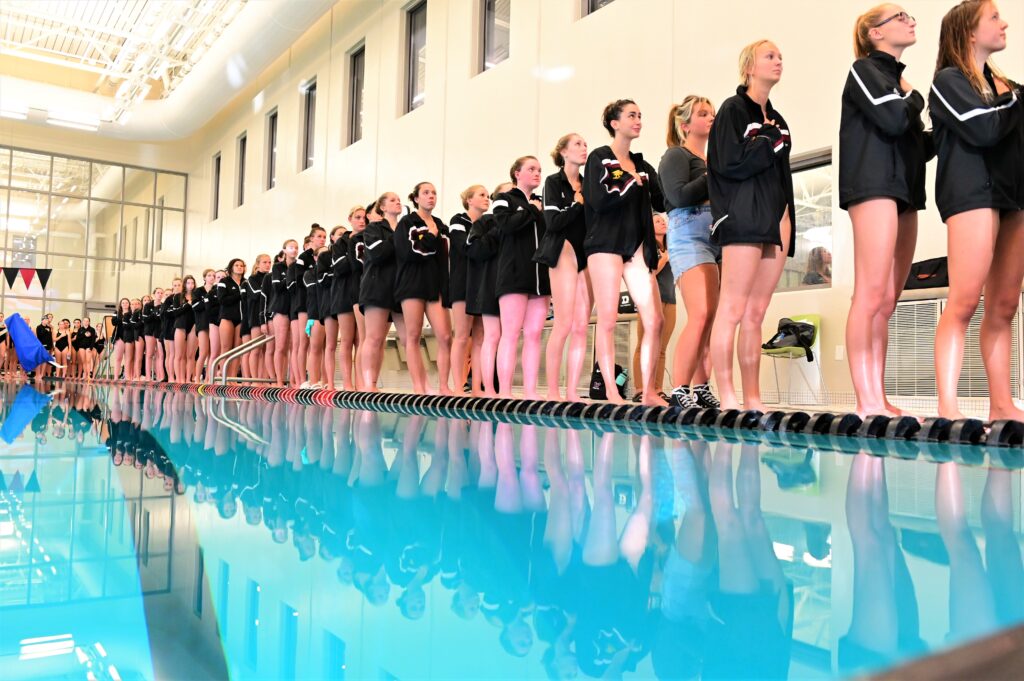 A week ago, the Ankeny girls' swimming team lost to an Ames squad that has won nine of the last 11 state titles.
On Tuesday, the fifth-ranked Hawkettes fell to another CIML opponent that may have the best chance to end the Little Cyclones' dynasty.
No. 1 Waukee visited Ankeny for a dual meet against the Hawkettes and posted a 114-72 victory at Trail Point Aquatics Center. The Warriors, who placed fourth at last year's state meet, won seven of the 12 events.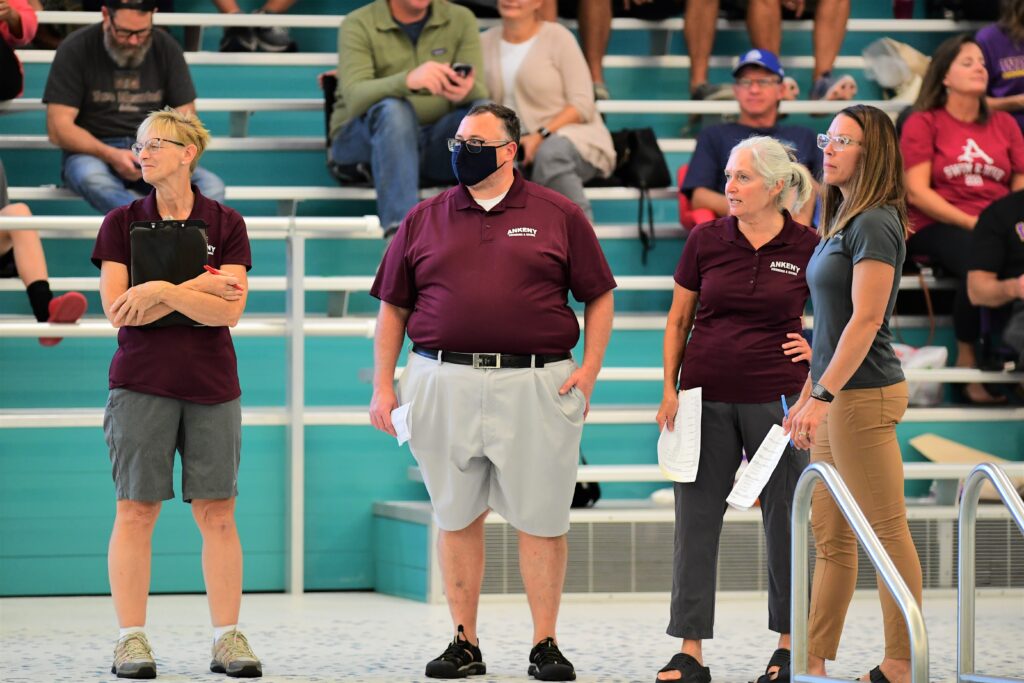 Ankeny dropped to 5-3 on the season, but coach Michelle Stout was proud of her team's effort. The Hawkettes racked up a season-high 3,672 power points.
"That's difficult to do two weeks in a row, but the girls are definitely finding their stride," Stout said.
Ankeny's Alexis Henning won a pair of individual events. She took the 50 freestyle in 25.09 seconds, then later captured the 100 backstroke in 58.96.
Caroline Walker won the 100 butterfly in a time of 1:01.22. Anja Peck later took the 100 breaststroke in 1:09.70.
Henning, Peck and Walker also helped the Hawkettes to a runner-up finish in the 200 medley relay. They teamed up with Gracie Lindaman to post a time of 1:50.87.
"We opened the meet with a strong performance in the medley relay," Stout said. "The girls swam a season-best time and moved up significantly in the rankings."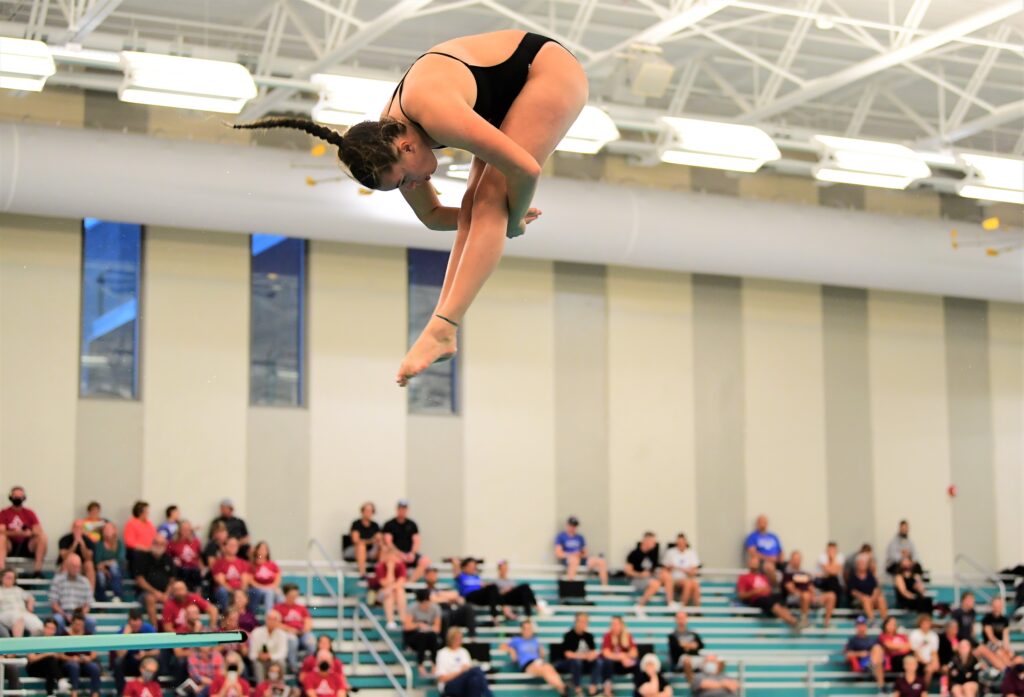 Ankeny later swept the top two places in the diving event. Erica Peters scored 269.45 points to earn the victory, while Hannah Kolars took second with 246.05 points.
The Hawkettes also swept the top two spots in the backstroke. Rachel Rolow placed second behind Henning in a time of 1:01.11.
Ankeny's Sophie Loeffler took third in both the 200 and 500 freestyle events. She posted times of 1:58.13 and 5:17.18.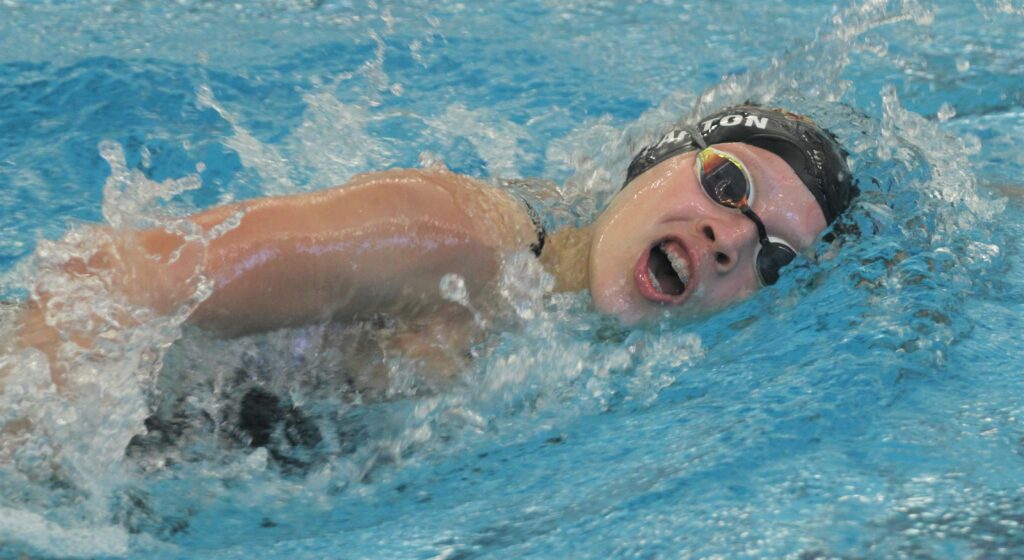 "Sophie hit the automatic qualifying time for the 500 freestyle and came very close in the 200 freestyle as well," Stout said.
Waukee's Taylor Judas won both the 200 and 100 freestyle events. She also swam on the winning 400 freestyle relay.
The Warriors lead the state with 4,262 power points–nearly 300 more than Iowa City West.