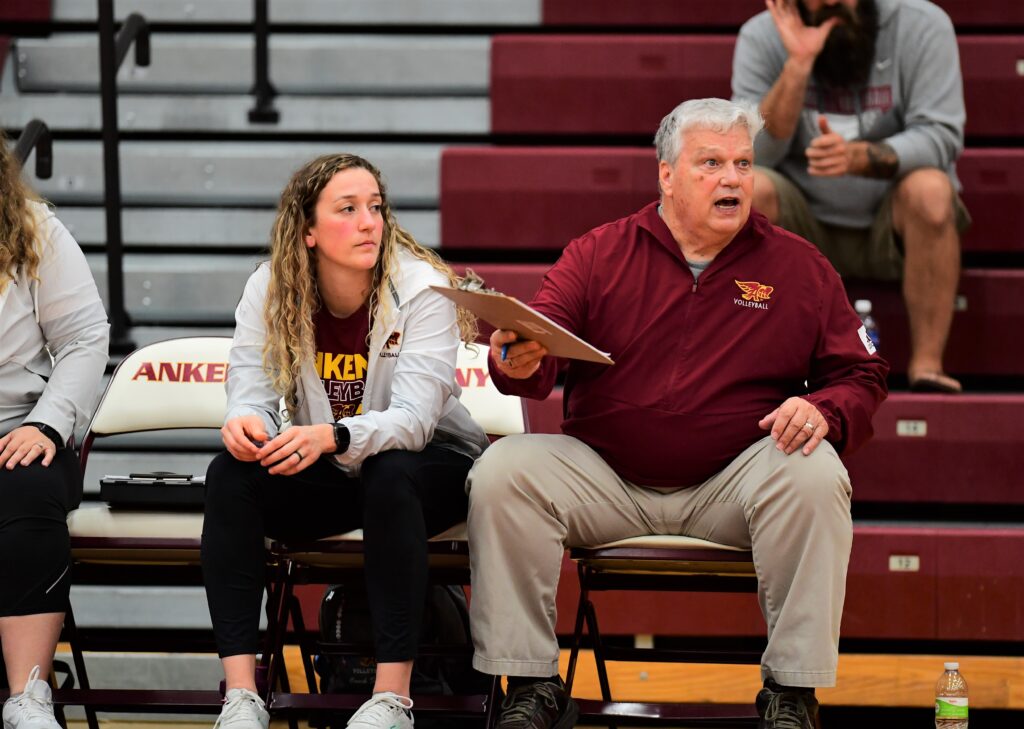 Ankeny volleyball coach Dave Whims appears to be on the road to recovery.
His team has bounced back just fine from a loss to Ankeny Centennial last month.
The fourth-ranked Hawkettes closed out the regular season on Tuesday with a sweep over visiting Ames on Senior Night. They rolled to a 25-6, 25-12, 25-12 victory to earn a share of the CIML Iowa Conference title.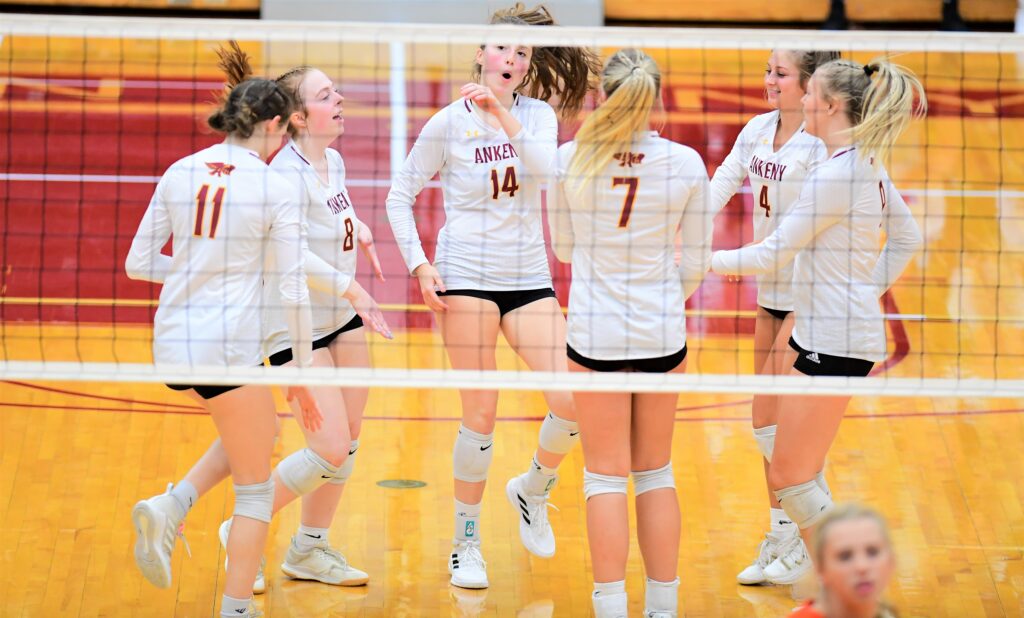 "It feels really good to win our last game at home on Senior Night, just for all the seniors," said Ankeny outside hitter Ava Reynolds, who led the Hawkettes with 11 kills and nine digs.
Ankeny finished 5-1 in the conference and improved its overall record to 37-5. Ames, which lost for the 14th time in its last 17 matches, dropped to 2-4 and 9-19.
The Hawkettes tied for the league crown with No. 6 Centennial and Waukee Northwest. The Jaguars swept Ankeny on Sept. 28, but opened the door by losing to Northwest the following week.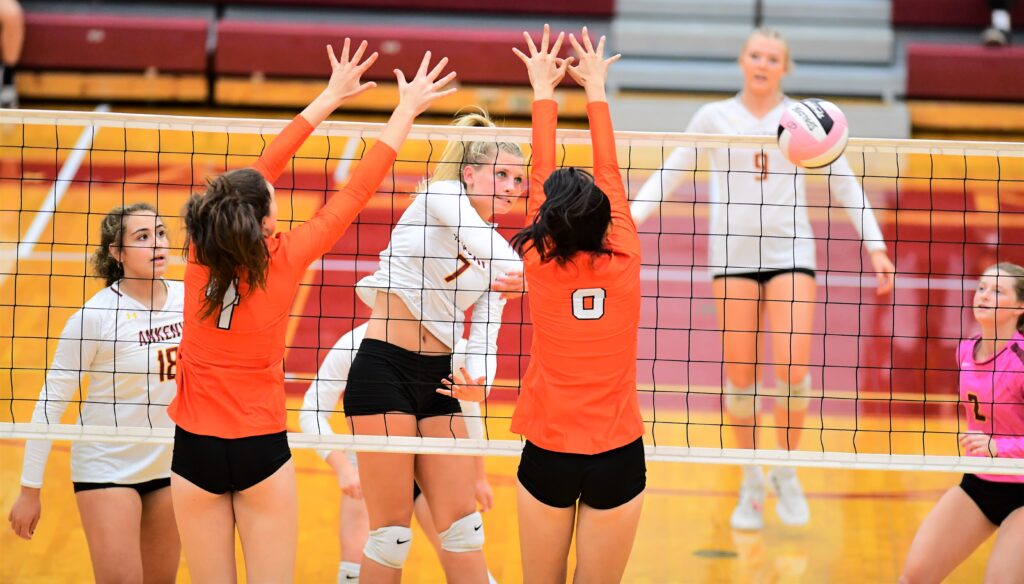 "We're getting better," said Whims. "(Assistant coaches) Sam (Sheldon) and Claire (Wandrey) have done a really good job of filling in while I've been gone and stepping up things. We're fine-tuning things and working on the details that will help us get to state. Tonight was a good night. Everyone got to play on Senior Night."
Ankeny won an earlier matchup against the Little Cyclones at the Boone Invitational on Sept. 25. That was the last time that Whims coached the Hawkettes prior to Tuesday.
He missed the loss to Centennial, a win at Marshalltown on Oct. 5 and the Bettendorf Invitational on Saturday due to an illness.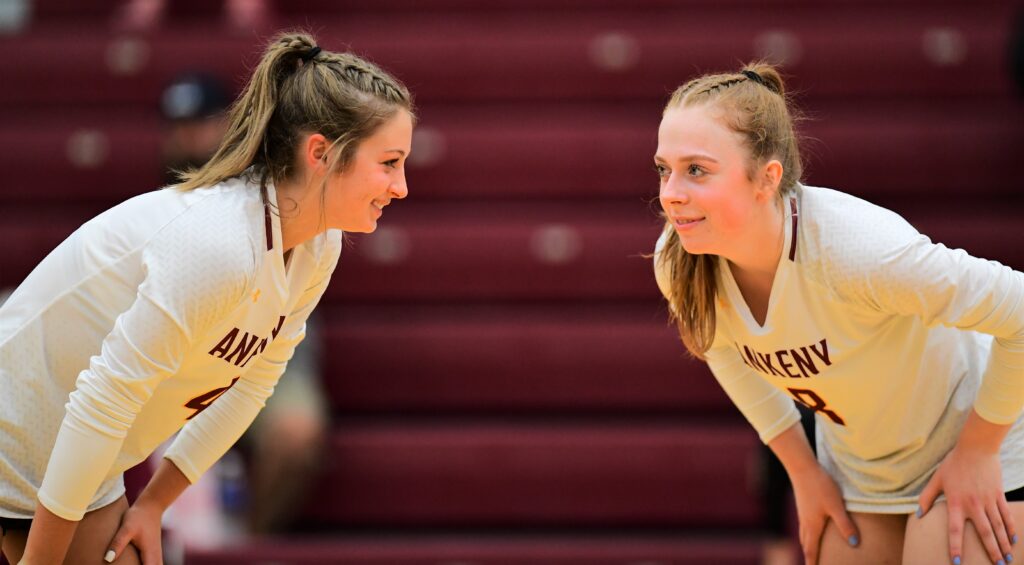 "I wasn't real sharp the last two or three weeks," Whims said. "I let Sam run the program, and that's good experience for her. The girls responded well to her, and that was key. The girls knew we had to keep improving, and they took that challenge."
Aowyn Schrader had 10 kills in Tuesday's win. Olivia Harpenau chipped in nine, and Tanith Roush added seven.
Adalyn Goodwin dished out 20 assists and Jesa Wallace added 17 for Ankeny, which hit .418 on the night.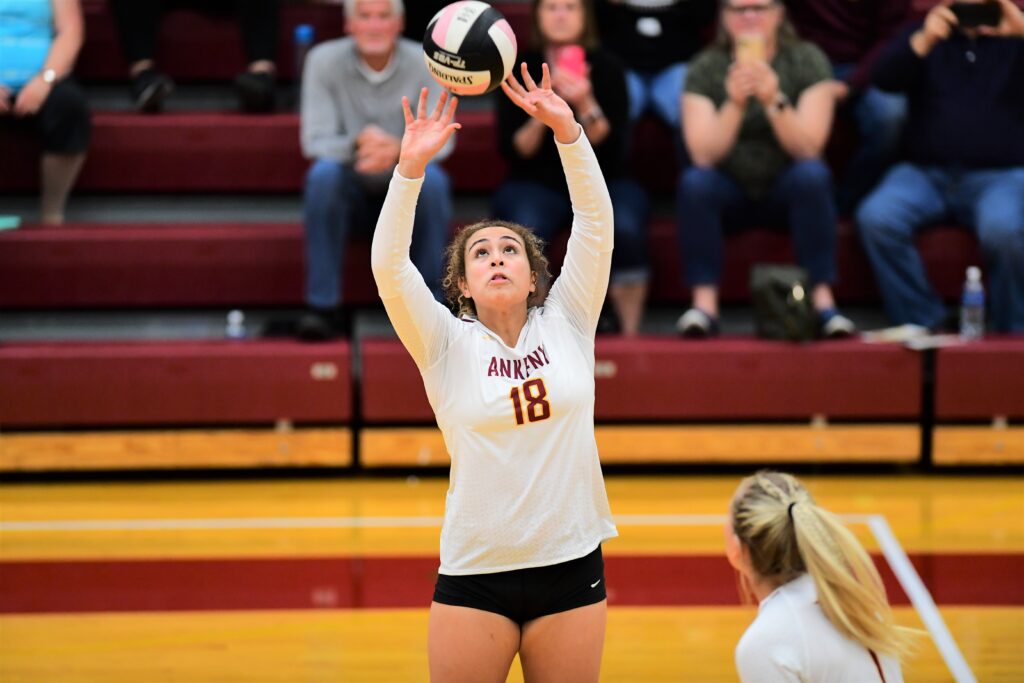 "We came into practice (after the loss to Centennial) really focused and just wanted to work on touching up all the things that we were lacking on in that game, and I think we've done that and we'll continue to work on those things in practice going into the postseason practices," Reynolds said.
Harpenau and Roush each had two blocks for the Hawkettes. Lexi Stephens racked up seven digs.
Ankeny completed 70-of-73 serves (95.9 percent) and had eight aces, including two in a row by Myra Carlson that ignited the Hawkettes' fast start. Hannah Baier, Halle Ouellette and Goodwin also had two aces apiece.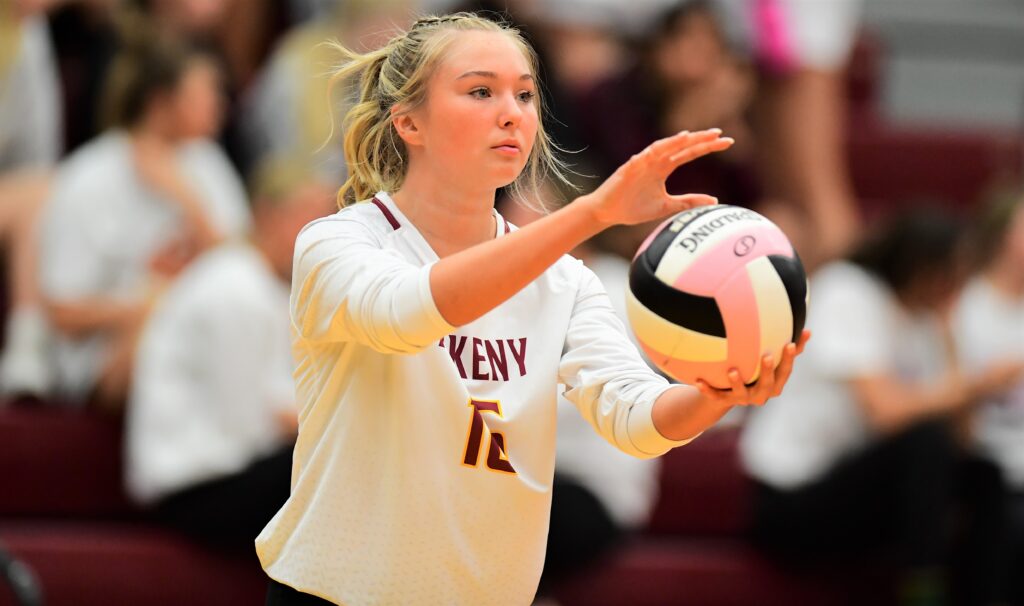 Goodwin completed all 17 of her serves. She served one of her aces to close out the match.
Ankeny will host Ottumwa or Waukee in a Class 5A regional semifinal on Oct. 21 at 7 p.m.
"We're really excited," Reynolds said. "We want to work as hard as we can, just continue to work hard for each other and do our best."