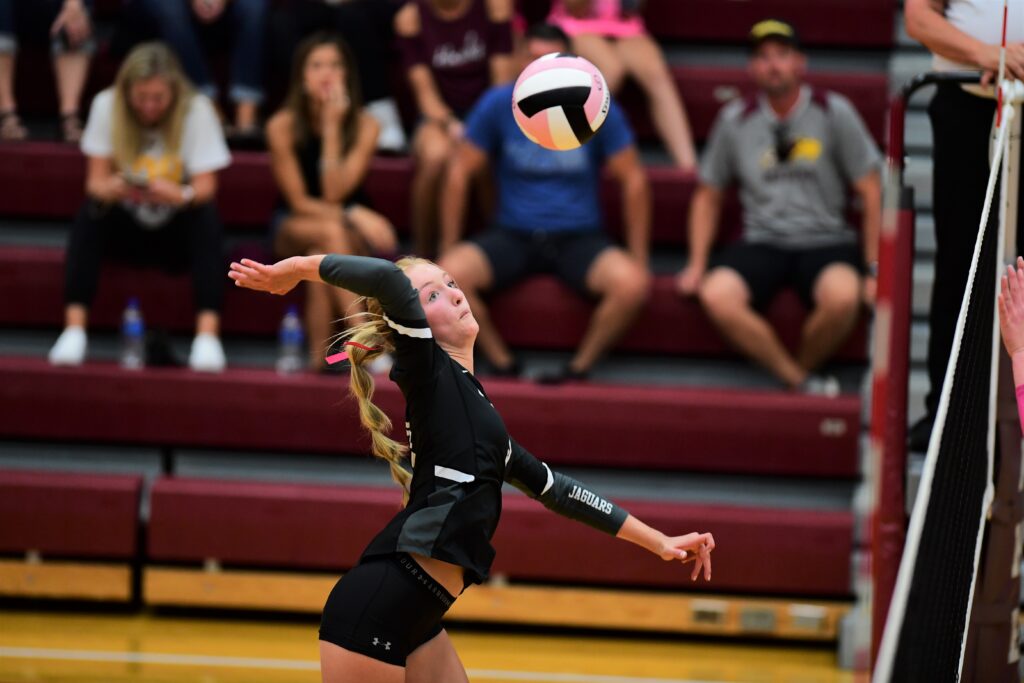 The Ankeny Centennial volleyball team tuned up for the postseason by playing a pair of ranked opponents on Thursday at Sergeant Bluff-Luton.
The sixth-ranked Jaguars came away with a split.
Centennial opened the triangular with a 25-15, 25-20 loss to Sergeant Bluff-Luton, the No. 8 team in Class 3A. The Warriors improved their record to 26-6.
"Slow starts killed us against Sergeant Bluff," said Centennial coach Jessica Rinehart. "We had good moments throughout the match, but it hurt us constantly playing (from behind)."
The Jaguars then bounced back with a 25-23, 25-19 victory over Carroll Kuemper, the No. 11 team in Class 2A. The Knights dropped to 24-9.
"We did a nice job of rebounding in the second match," said Rinehart, whose team is now 28-9. "Peyton Mitchell had a great night, served the ball well and played great at the net. Delainey Winkel also played well both defensively in the back row and at the net."
Centennial was coming off a win at Mason City on Tuesday that clinched a share of the CIML Iowa Conference title. The Jaguars will now have a week to prepare for a Class 5A regional semifinal against Des Moines East or Des Moines Roosevelt on Oct. 21 at Centennial at 7 p.m.
"After two long road trips, we're excited to get some rest and come back strong preparing for that regional road," Rinehart said.