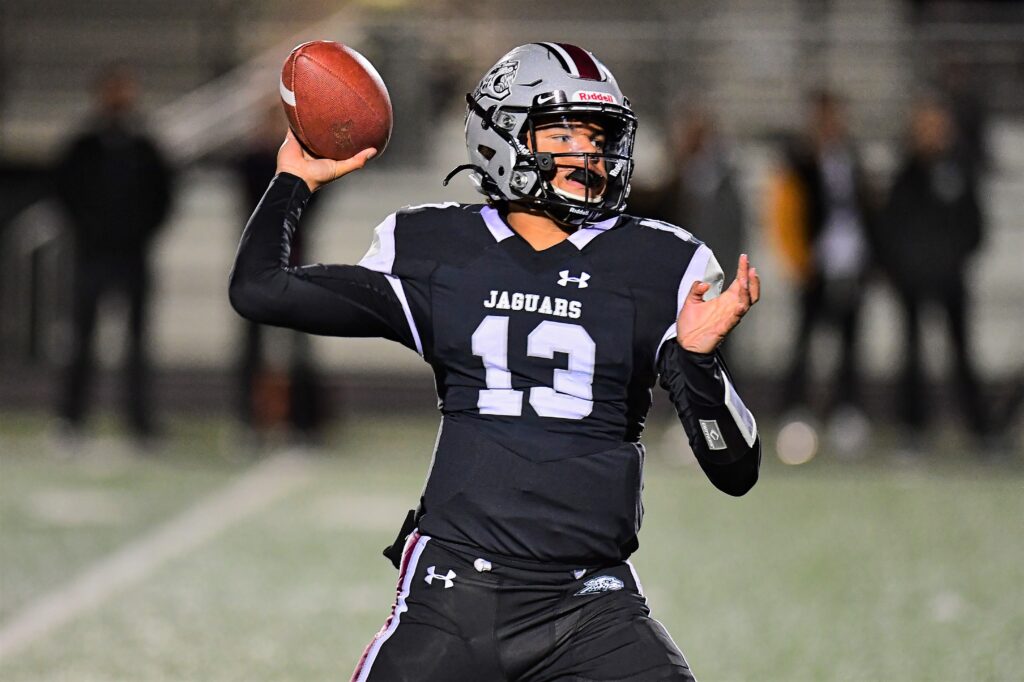 If Friday's matchup against visiting Southeast Polk wasn't a must-win game for the Ankeny Centennial football team, then next week's regular-season finale at Des Moines East certainly will be.
The Jaguars dropped to 3-5 on the season with a 16-0 loss to second-ranked Southeast Polk, putting their playoff hopes in severe jeopardy. They entered the game sitting 14th in the Class 5A RPI rankings.
The top 16 teams in the final rankings will advance to the postseason.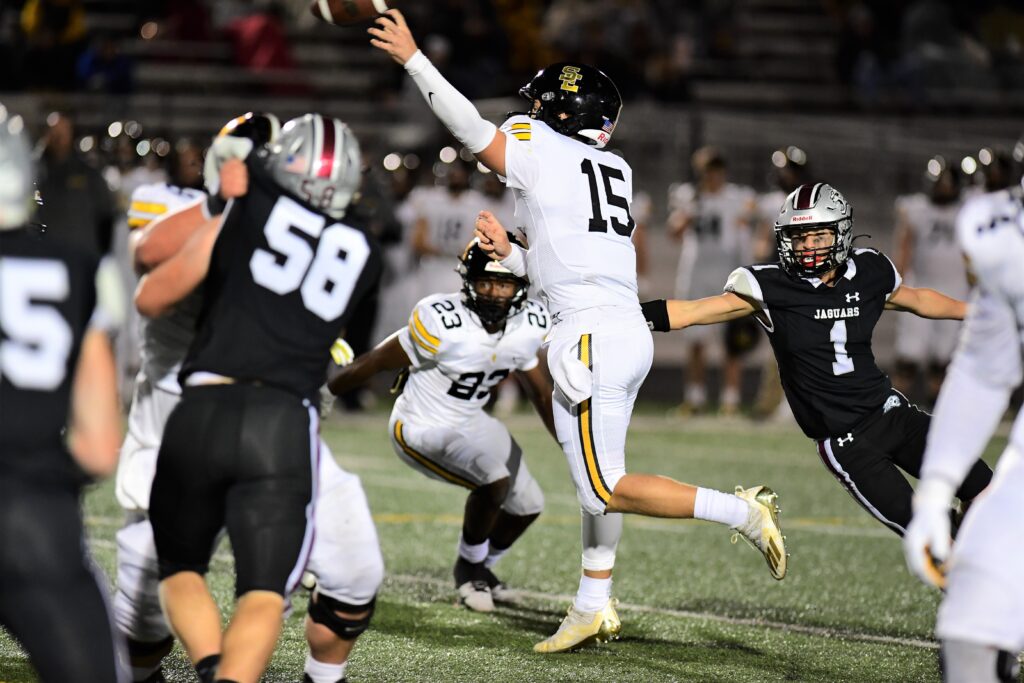 "Our schedule is probably the toughest in the state," said Centennial co-head coach Ryan Pezzetti. "You've just got to survive. We probably had a half dozen kids who didn't practice this week because they're banged up. We've just got to get healthy."
Centennial played on Friday without starting quarterback Peyton Goode and starting center Bennett Griffin. Goode was injured on the final play of last week's loss at Waukee Northwest and was replaced by Trenton Smith.
Smith, a sophomore, completed 6-of-12 passes for 34 yards.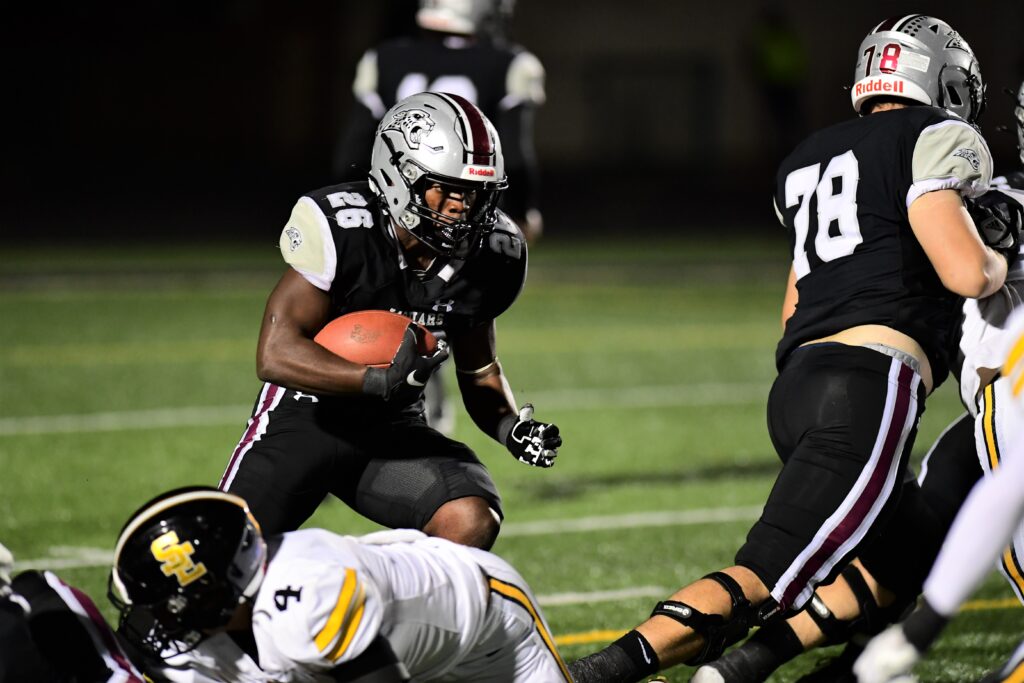 "He managed the game really well," Pezzetti said of Smith. "To go from a JV quarterback to starting against Southeast Polk, we thought he handled himself really well and he's going to have a bright future for us. But it was a tough situation to be put in. We didn't have (Griffin) either. When you don't have the two guys who touch the ball on every play, that's a challenge for sure. But we did what we could, and hopefully a win next week will get us into the playoffs. I think we're deserving of it."
Centennial held the ball for about 7 minutes on its opening drive, but was unable to put any points on the board. After that, Southeast Polk (7-1) gradually took control of the game.
Jaxon Dailey fired a 50-yard touchdown pass to Cole Filloon late in the first quarter to give the Rams a 6-0 lead. Dailey then scrambled 8 yards for another score late in the half, increasing the advantage to 13-0 at the break.
"We tried to slow the game down, control the clock and shorten it up a little bit because they've got a lot of weapons," Pezzetti said. "But defensively, they're outstanding too with (Xavier) Nwankpa back and getting healthy."
Southeast Polk added just three more points in the second half–a 31-yard field goal by Josh Wilson in the third quarter–but the Rams continued to shut down Centennial's offense, limiting the Jaguars to just 83 total yards. Trey Porter accounted for about half of them, rushing for 39 yards on 15 carries.
Carter Cahill had three catches for 20 yards. Easton Miller racked up 8.5 tackles for Centennial's defense, including five solo stops.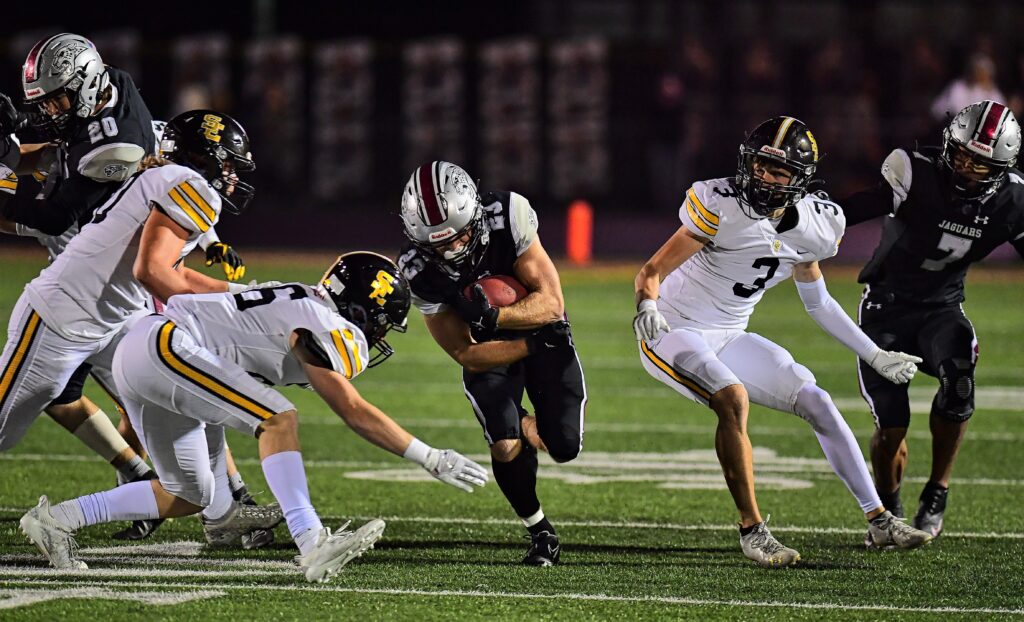 "Our kids fought hard," Pezzetti said. "We had some injuries that we knew were going to be a challenge to overcome in a game like this with just one week to prepare. Our defense played really well. You give up 16 points, and you should be in it. Offensively, at times we ran the ball really well. Our kids played as hard as they could, and we're really proud of them."
The Rams finished with 331 total yards. Dailey completed 7-of-14 passes for 103 yards, while Filloon had four catches for 69 yards.
Abu Sama filled in for injured running back Titus Christiansen and rushed for 159 yards on 19 carries. Nwankpa ran seven times for 57 yards.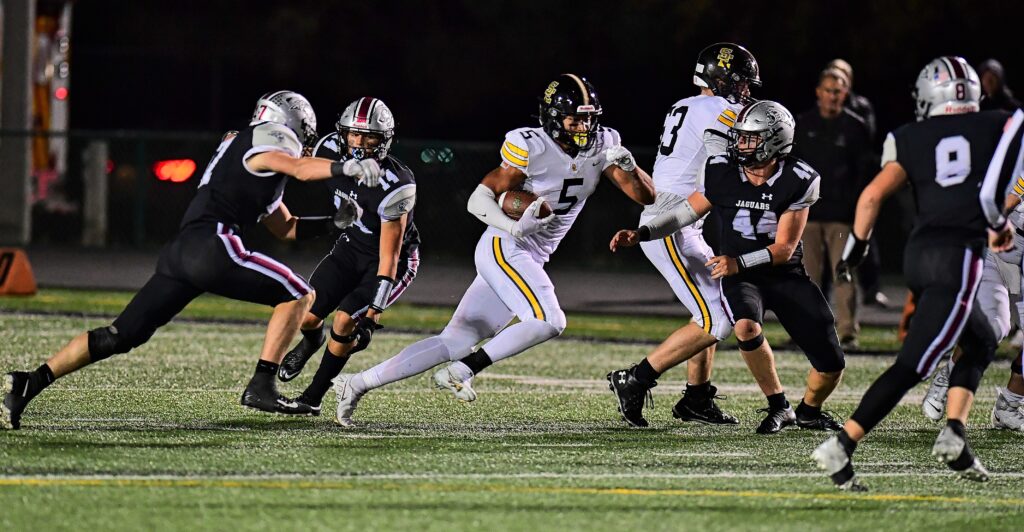 Ohio State head coach Ryan Day was on the sidelines to watch Nwankpa, a five-star safety who is considered Iowa's top recruit in the Class of 2021. Nwankpa has the Buckeyes among his final three schools along with Iowa and Notre Dame.
Centennial will now try to rebound with a win over East (2-6) that would likely punch the Jaguars' ticket to the playoffs.
"Peyton might be back (Friday), but I think we'd have him for the playoffs for sure," Pezzetti said. "(Griffin) should be good to go. If we can just find a way to get into the postseason, I don't think anybody is going to want to play us."