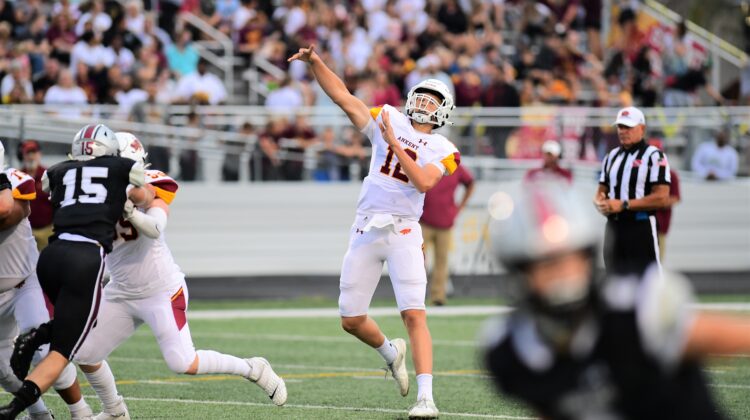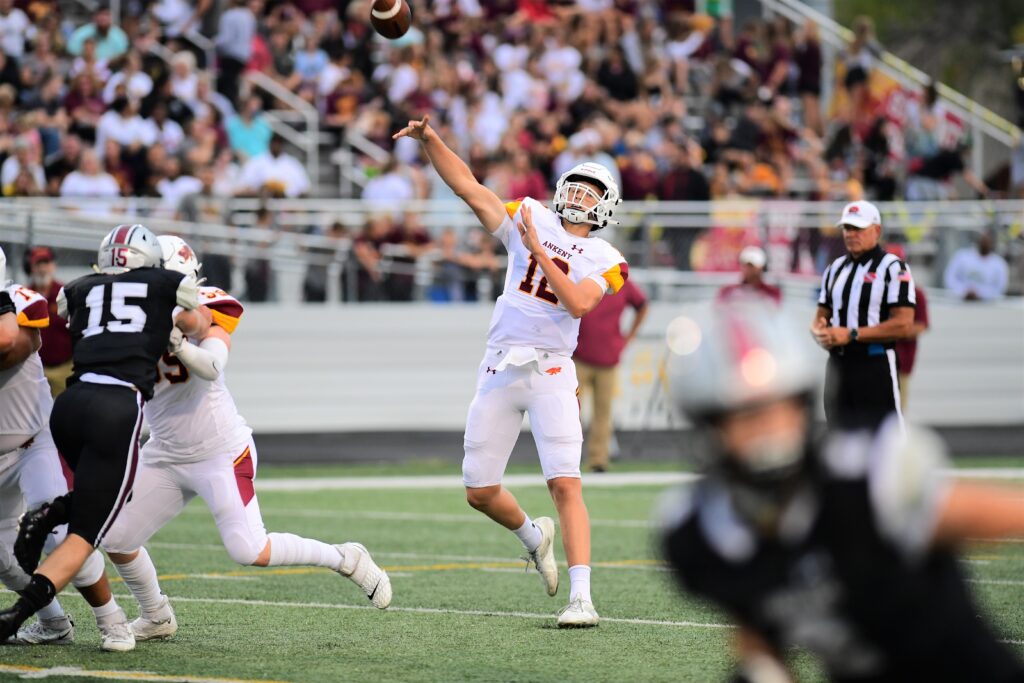 Both Ankeny and Ankeny Centennial dropped in the latest Class 5A RPI football rankings that were released by the Iowa High School Athletic Association on Monday.
Ankeny (6-2) is seventh in the rankings with an RPI of 0.6150. The Hawks were tied for sixth a week ago but did not move up following an impressive 48-7 victory at Waukee Northwest on Friday.
Ankeny has already clinched a playoff berth. The Hawks will host Des Moines Lincoln (5-3) in their regular-season finale on Friday.
Centennial (3-5) fell to 19th in the rankings after a 16-0 loss to Southeast Polk, which leads the state with an RPI of 0.6738. The Jaguars boast an RPI of 0.4952.
Centennial will close out the regular season on Friday at Des Moines East (2-6). It's a must-win game for the Jaguars, who would need to pass three teams in the final rankings to land a spot in the 16-team playoff field.
An Ankeny victory on Friday could help out its crosstown rival. Lincoln is currently 15th in the rankings, but would likely fall out of playoff contention with a loss.
No. 14 Des Moines Roosevelt (5-3) and No. 18 Davenport North (4-4) are two other teams that Centennial could potentially pass in the final rankings.