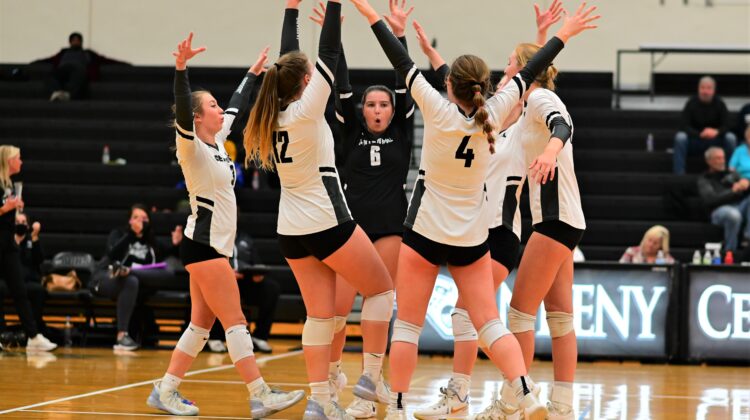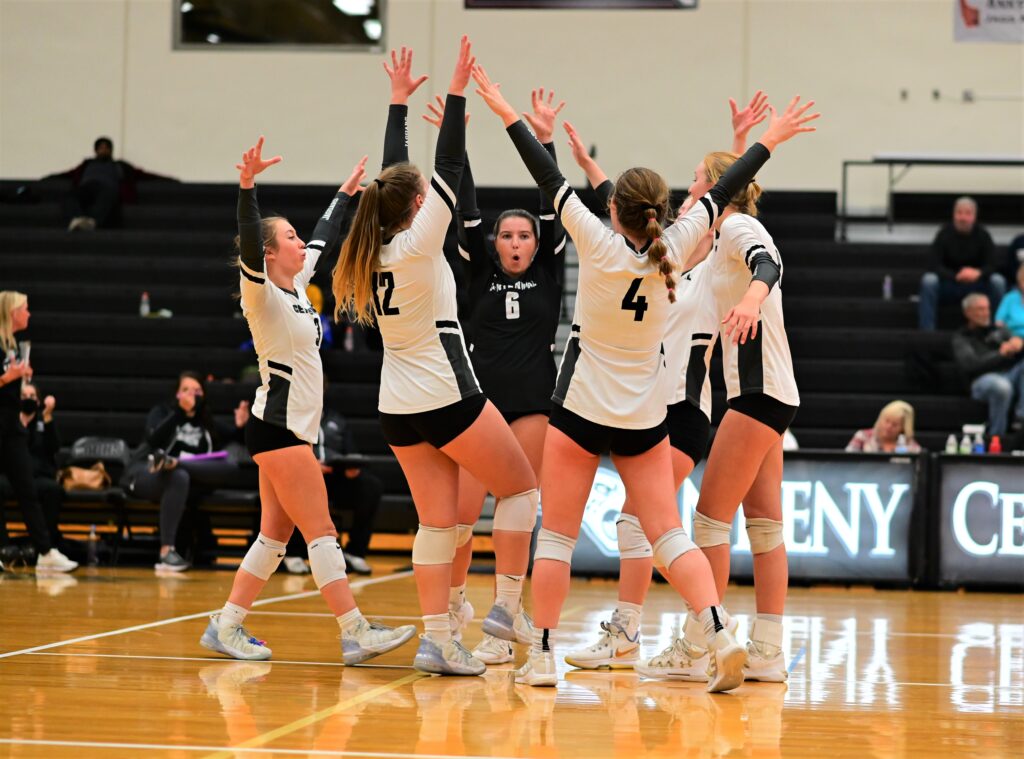 On paper, Thursday's matchup between the Ankeny Centennial and Des Moines Roosevelt volleyball teams appeared to be a mismatch.
It turned out to be exactly that.
The seventh-ranked Jaguars had already defeated Roosevelt three times this season, and they did it again with a 25-14, 25-17, 25-10 victory in a Class 5A regional semifinal at Centennial.
"Tonight's match was great," said Centennial coach Jessica Rinehart. "It's always good to get that first regional win."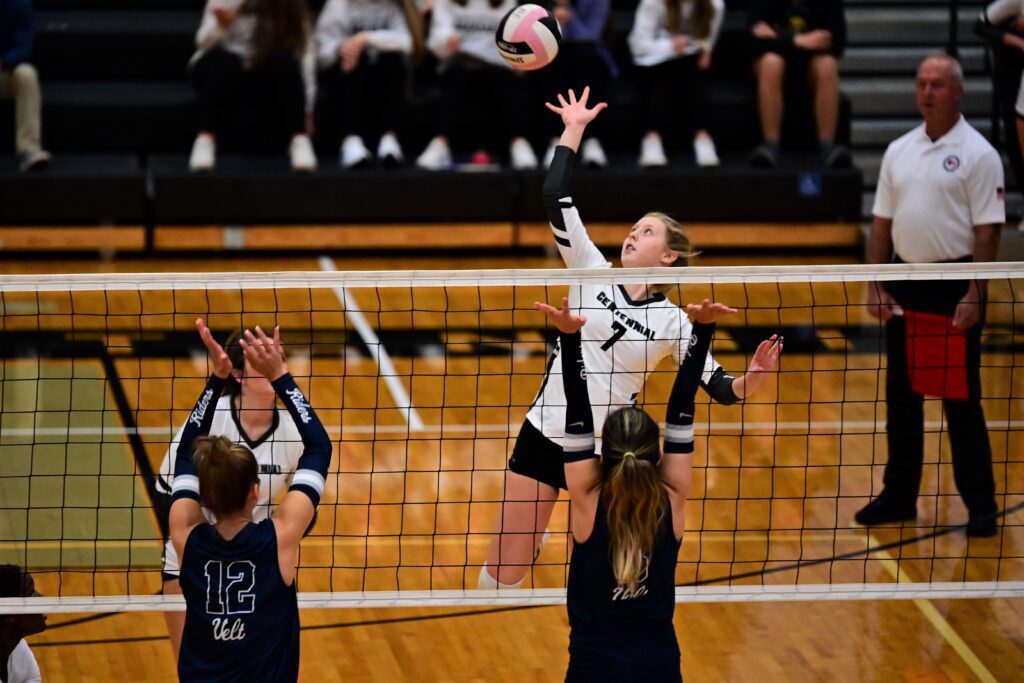 Centennial (29-9) swept all nine sets against Roosevelt this season. The Roughriders finished with a 14-21 record.
Delainey Winkel had eight kills to lead the Jaguars' balanced offensive attack. Marissa Meyer and Monica Mirembe each had seven kills and three blocks, while Peyton Mitchell added six kills.
Morgan DenBeste dished out 23 assists as Centennial hit .443 on the night while committing just five hitting errors. Meyer led the way with a .750 hitting percentage.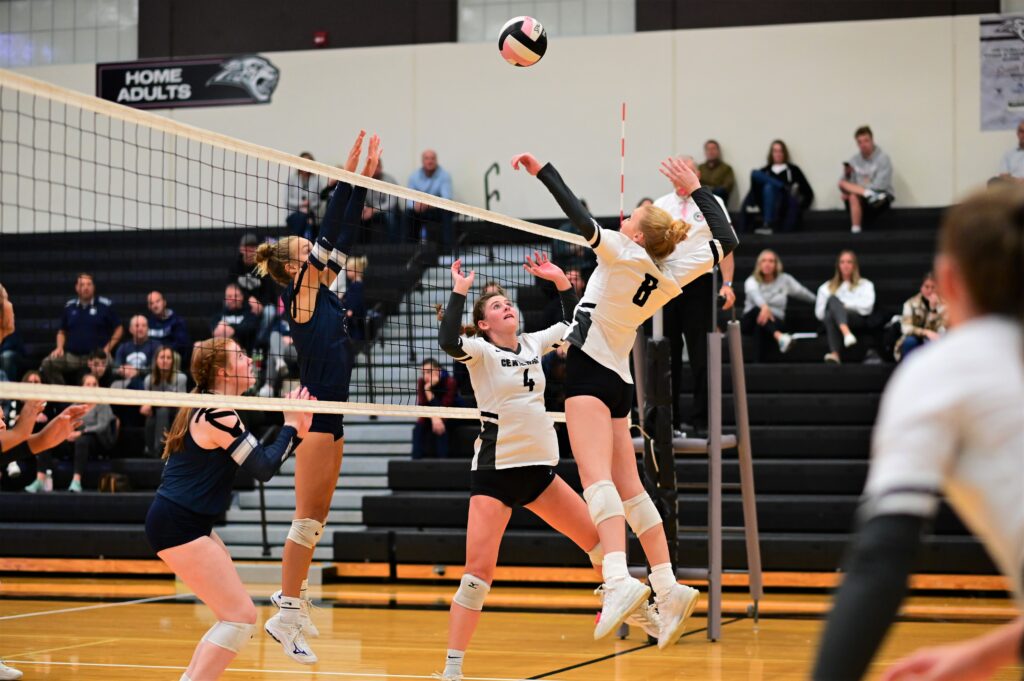 "I thought we came out well–focused, motivated and excited to start the tournament trail," Rinehart said. "Overall, I felt we executed pretty well and got faster and better as the night went on."
Ella Becker led Centennial's defense with 13 digs. DenBeste added seven.
Mitchell completed 17-of-19 serves and had seven of the Jaguars' nine aces. She helped offset the combined five aces by Roosevelt's Noma Rodgers and Grace Hagge.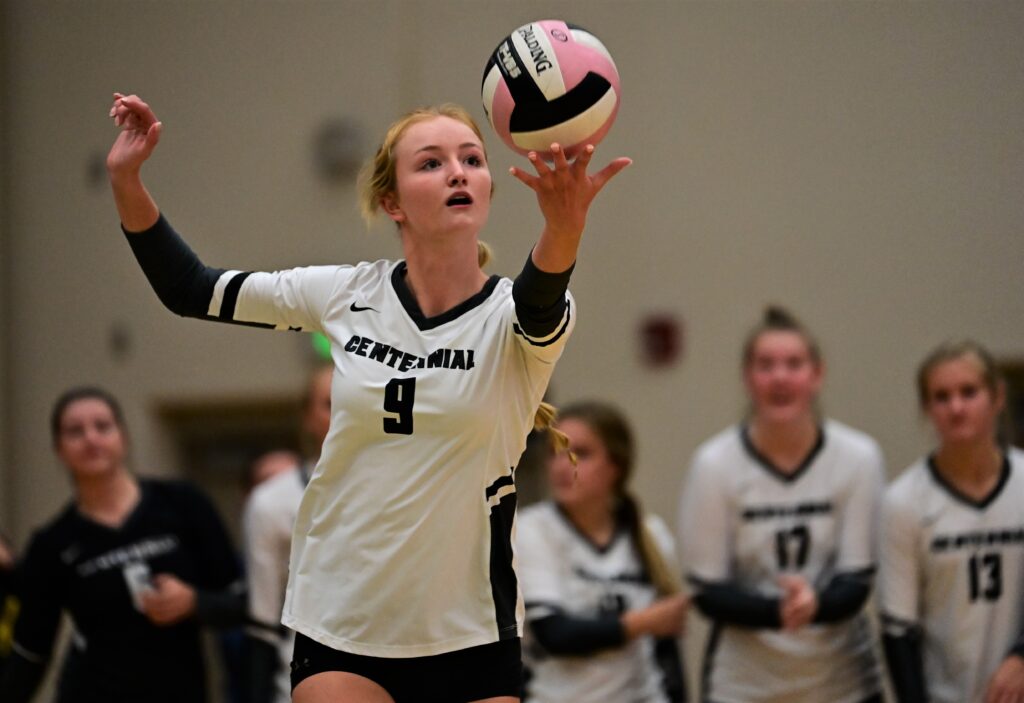 "They had a couple tough servers, which was good preparation for our passers for future matches," Rinehart said.
Centennial will host No. 11 Cedar Rapids Prairie (22-13) in a regional final on Tuesday at 7 p.m. The Hawks advanced by outlasting Waukee Northwest in five sets.
"We're excited to start prepping for that match," Rinehart said.