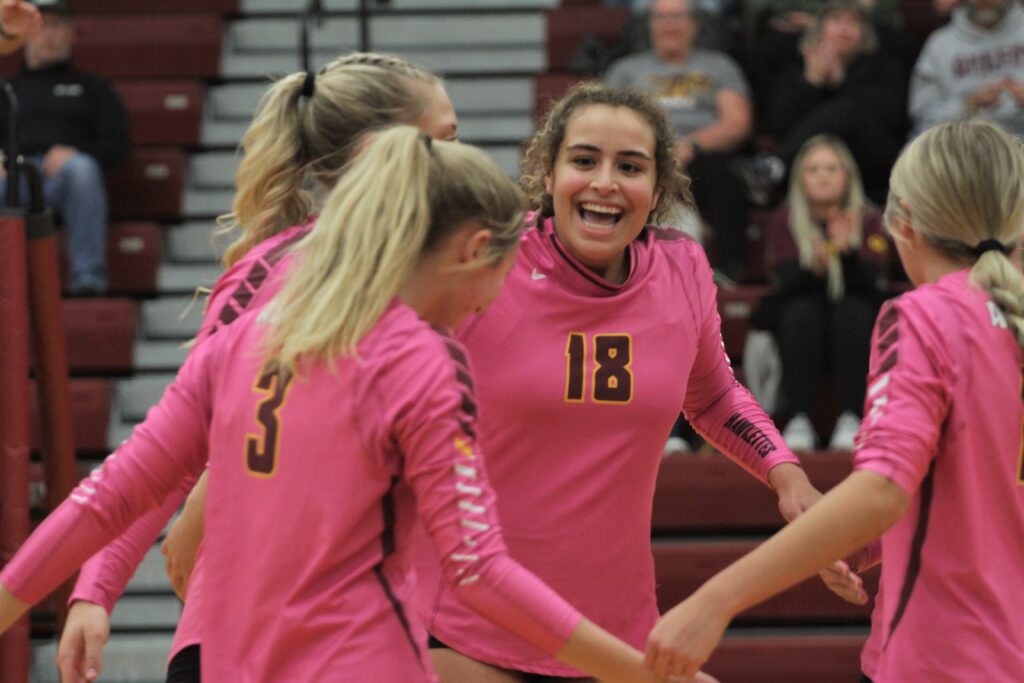 The Ankeny volleyball team is finally healthy after battling some illnesses for much of the season.
That could spell trouble for the Hawkettes' opponents.
Third-ranked Ankeny opened postseason play on Thursday with a sweep over visiting Waukee in a Class 5A regional semifinal. They posted a 25-9, 25-13, 25-14 victory to defeat the Warriors for the third time.
"I thought we played pretty well," said Ankeny coach Dave Whims. "We got a lot of kids in to play."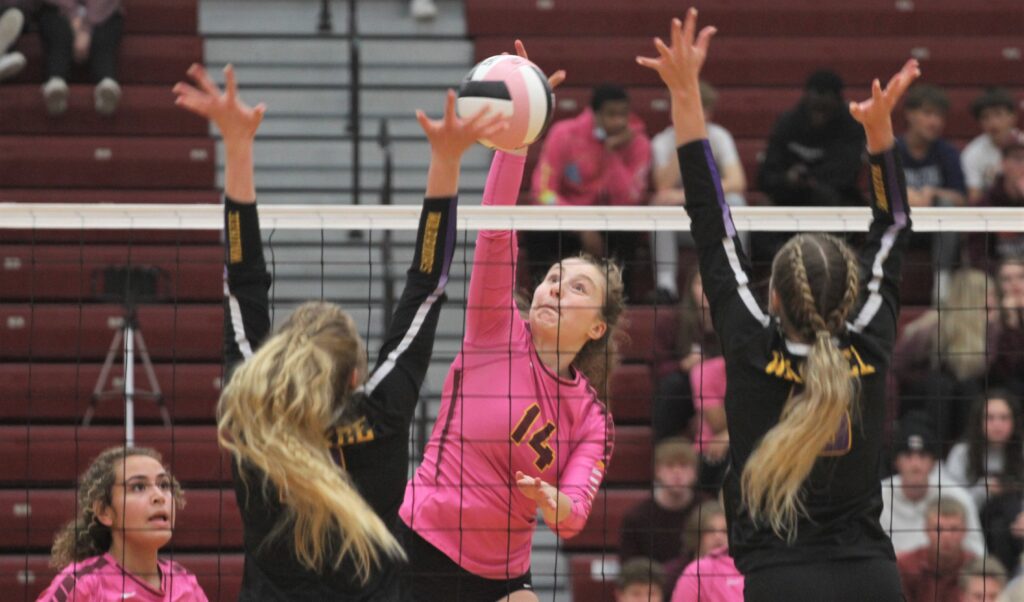 Ankeny (38-5) has won eight consecutive matches since losing to rival Ankeny Centennial on Sept. 28. The Hawkettes have not even dropped a set during their winning streak.
"We've had a lot of downs this year, especially like losing to Centennial and a couple other teams that made us realize we need to work harder than we did last year to win the state title," said Ankeny middle hitter Olivia Harpenau.
Harpenau pounded a pair of kills to close out the first two sets. Myra Carlson later had a kill to end the match.
Carlson had eight of Ankeny's 43 kills. Harpenau chipped in five.
"Our two middles are coming through for us," Whims said.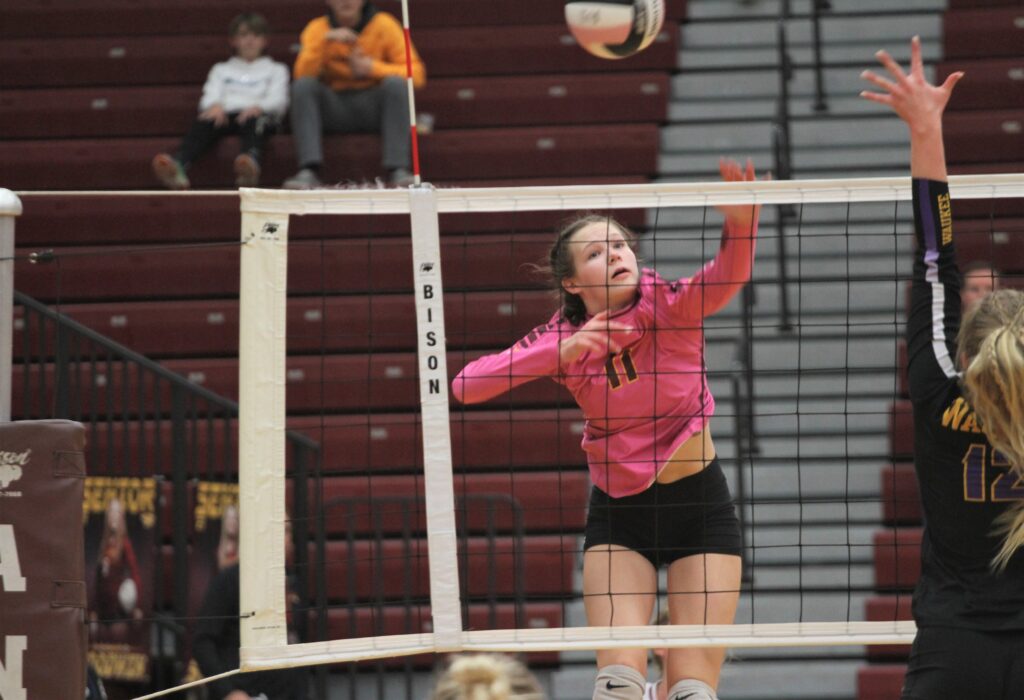 Aowyn Schrader led the Hawkettes with 12 kills. Ava Reynolds had 11 kills and hit .786 on the night.
Adalyn Goodwin dished out 20 assists and Jesa Wallace added 16 for Ankeny, which hit .430 overall and had just nine hitting errors.
"We're jelling really well," Whims said. "I like the way our two outsides are hitting the ball, and Tanith (Roush) adds another dimension for us on the right side. I thought our passing overall was pretty good and our setters made good choices, so I was pleased."
Roush had five blocks in the win. Lexi Stephens racked up 12 digs.
Ankeny completed 71-of-73 serves and had 14 aces. Goodwin and Stephens each contributed three aces.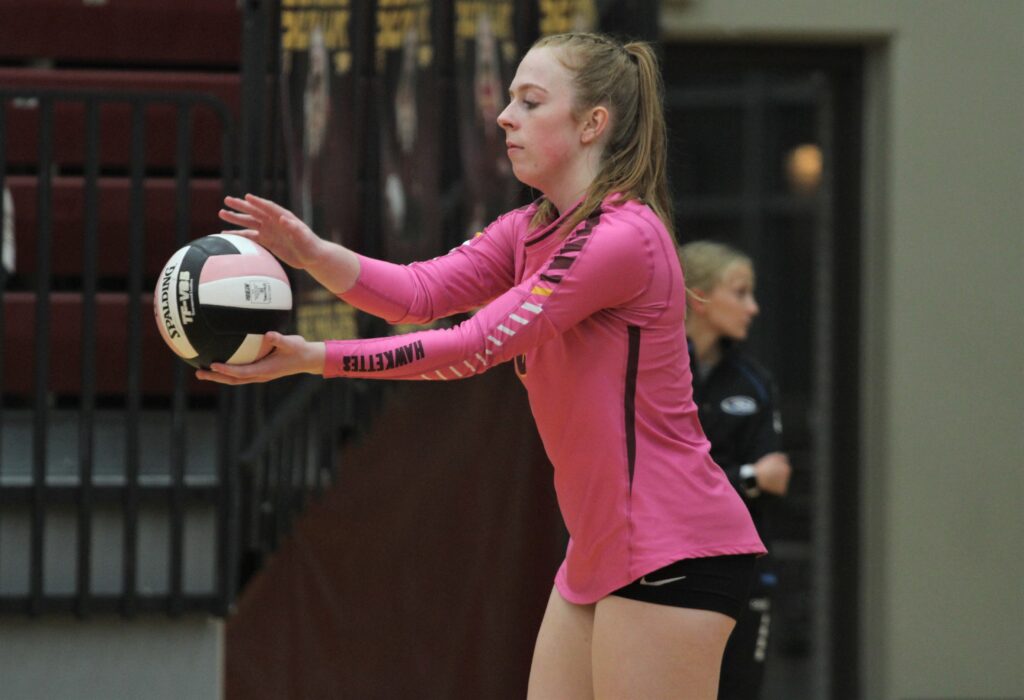 Waukee ends the season at 8-30.
The Hawkettes will host No. 13 Iowa City High (20-14) in the regional final on Tuesday at 7 p.m. The Little Hawks advanced with a four-set victory over Southeast Polk.
Ankeny defeated Iowa City High, 21-18, 21-14, at the Bettendorf Invitational on Oct. 9.
"I haven't really studied them much, but I know they have a good coach and she'll have her girls prepared," Whims said. "It's a good, quality program. We'll have to start studying them and come up with a game plan."