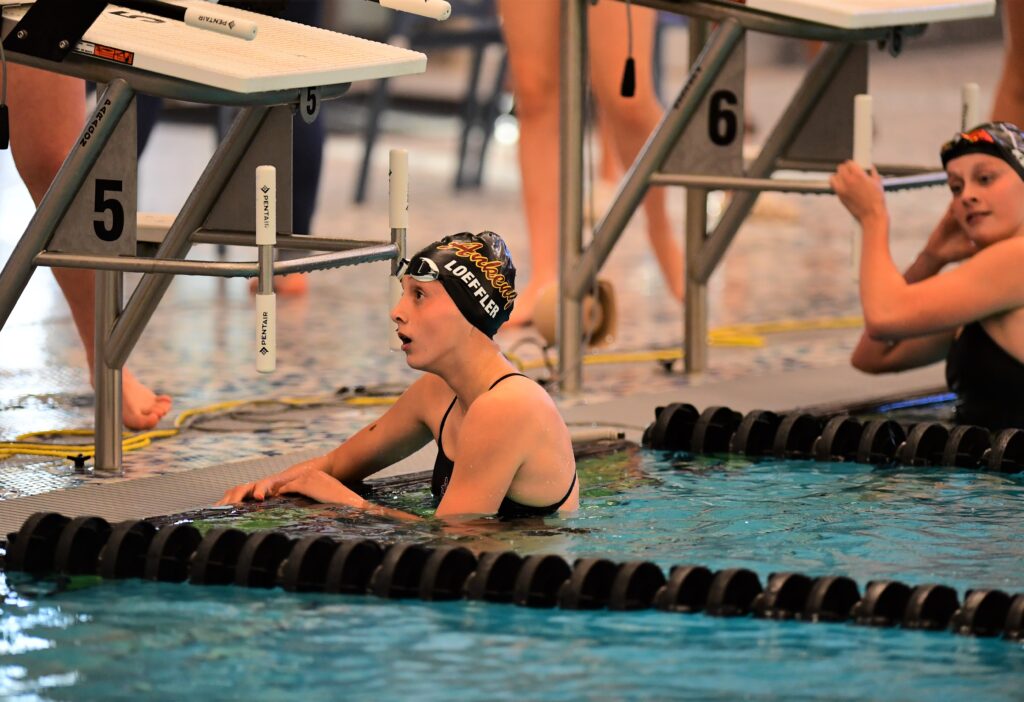 The latest Iowa high school girls' swimming rankings show Ankeny in the No. 5 position, just one spot behind CIML rival Ames.
The gap between the two teams, though, still appears to be significant.
The Little Cyclones, who have captured nine of the last 11 state titles, dominated the CIML Iowa Conference meet on Thursday at Marshalltown. They won all 11 swimming events and racked up 500 points to easily defend their crown.
The Hawkettes placed second in the five-team field with 388 points.
"The conference meet is a chance for our junior varsity squad to shine," said Ankeny coach Michelle Stout. "These girls were fully tapered for this meet and most saw lifetime best swims. Seeing their teammates excel gives them confidence going into their taper phase to get ready for regional and state championships. These girls are finishing up a week of intense practices. Yet, they turned in some solid times for this meet. In fact, we scored another season high in the power rankings (with 3,678 points)."
Ankeny placed second behind Ames in all three relays. The Hawkettes closed out the meet by posting a season-best time of 3:40.64 in the 400 freestyle relay.
That team consisted of Sophie Loeffler, Josie Parton, Maddie Carleton and Alexis Henning.
"We moved up significantly in the rankings (to sixth) in that event," Stout said.
Loeffler was the runner-up in the 200 freestyle with a time of 1:58.13. Parton was fifth in 2:03.05.
Loeffler later took fourth in the 100 butterfly in 1:01.23. Teammate Caroline Walker was fifth in that event in 1:03.52.
Rachel Rolow placed third in the 200 individual medley. She was clocked in 2:15.25.
Carleton added a third-place finish in the 500 freestyle, turning in a time of 5:20.68. Teammate Anja Peck was fifth in 5:30.28.
Henning took third in the 100 backstroke in 59.45 seconds. She earlier took fourth in the 50 freestyle in 25.09, where she finished behind a trio of Ames swimmers.
Mia Pearson finished fifth in the 100 freestyle. She posted a time of 56.32.
Ankeny opened the meet with a time of 1:51.81 in the 200 medley relay. That team was comprised of Henning, Peck, Walker and Gracie Lindaman.
Walker and Lindaman also swam on the runner-up 200 freestyle relay. They combined with Parton and Loeffler to post a time of 1:43.63.
Meghan Donald, Lauren Fisher and Andra Robertson each won two individual events for Ames. Donald also anchored the winning 200 medley and 200 freestyle relays.
The Hawkettes will now have two weeks to prepare for their next meet. They will host a regional meet on Nov. 6.
"The team is excited to host one of the regional meets at our home pool at Trail Point on the DMACC campus," Stout said. "Our divers will compete at Johnston."