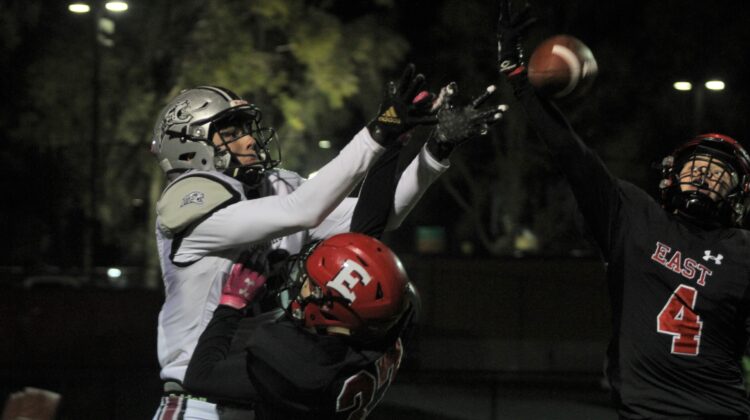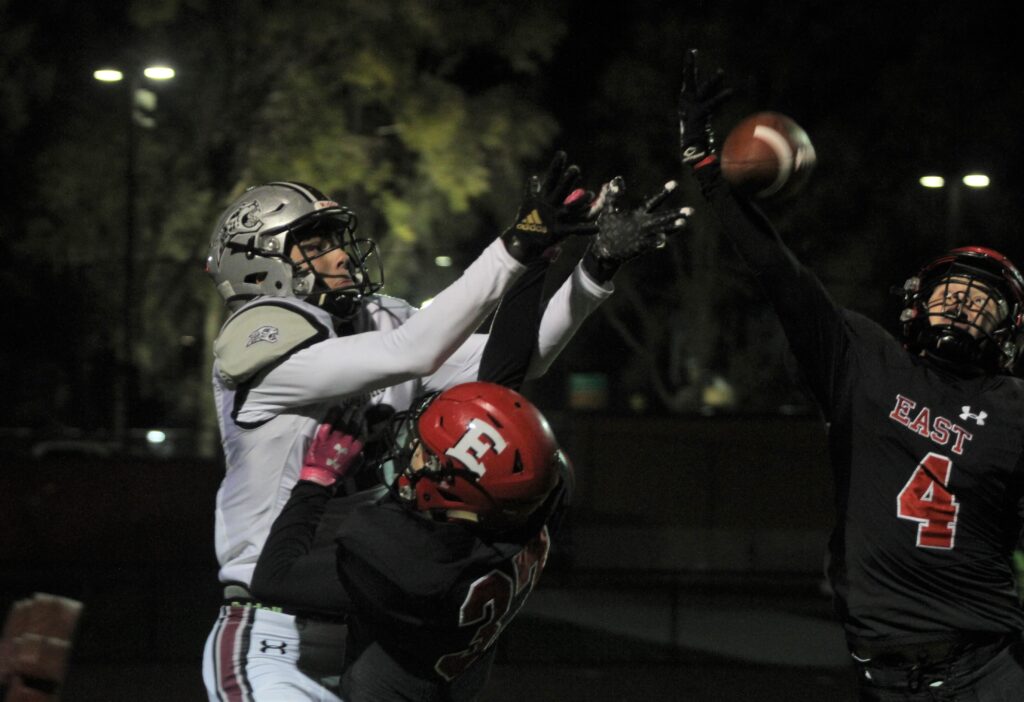 The Ankeny Centennial football team is headed to the Class 5A playoffs.
The Jaguars entered Friday's regular-season finale at Des Moines East in a must-win situation. They took care of business with a convincing 63-6 victory over the Scarlets.
Centennial also needed some other teams to lose–primarily Des Moines Lincoln and Des Moines Roosevelt–and got the help that it needed. The Jaguars climbed to No. 15 in the final RPI rankings to secure a postseason bid.
"We told our kids from Day 1 to control (what we can), just take care of tonight and see if everything works out for us," said Centennial co-head coach Ryan Pezzetti, whose team will play at Valley in the opening round of the playoffs on Friday. "Just to have an opportunity to be there, that's what we asked for. We knew we were going to draw a good team, but at this point they're all good."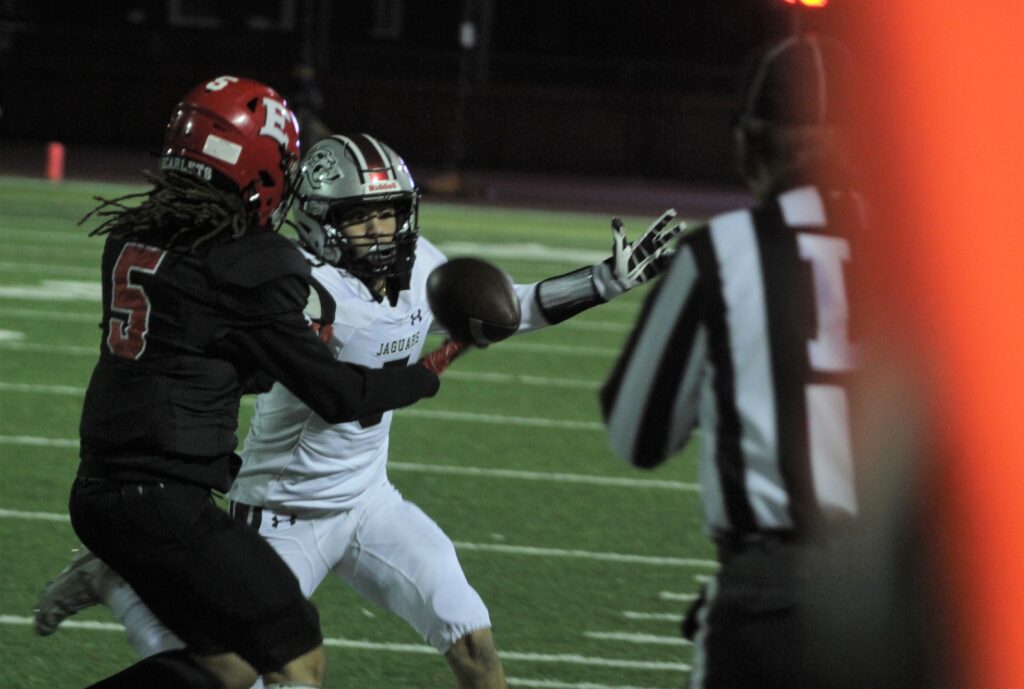 Centennial (4-5) turned Friday's game into a rout by scoring on its first five possessions. The Jaguars led, 21-0, before East (2-7) even picked up a first down.
Centennial took advantage of some short fields, starting its first three drives in Scarlets' territory.
"Our defense has been our backbone the whole year," Pezzetti said. "They've played well, and tonight was no different."
Trey Porter led the Jaguars' ground game, rushing for touchdowns on each of his three carries. One of them was a 52-yard scamper around left end midway through the first quarter.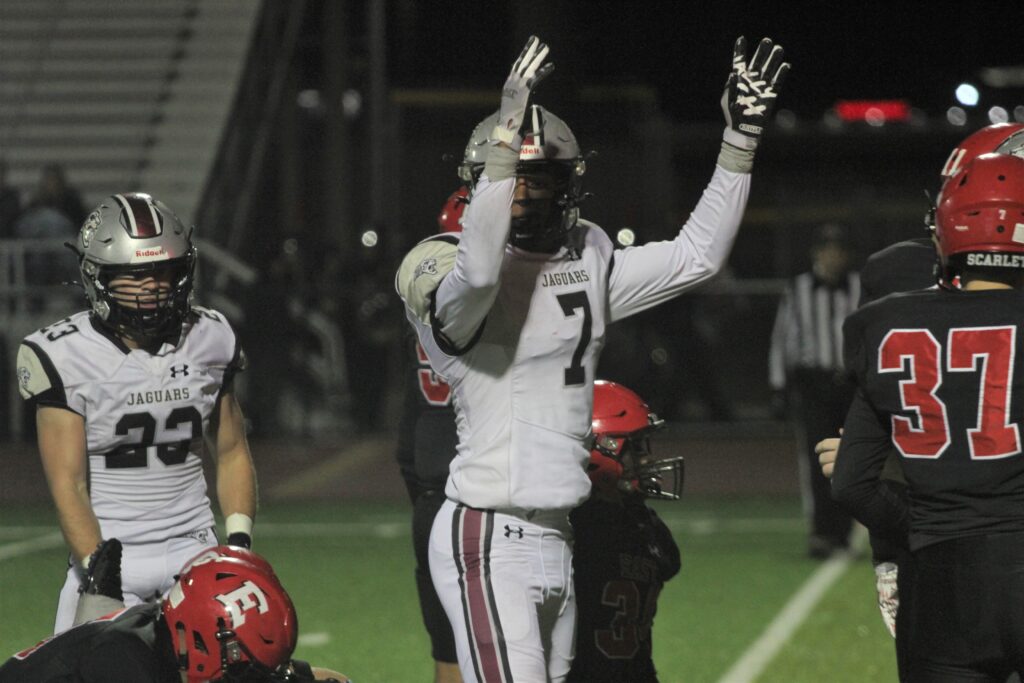 Ty Morgan scored on runs of 8 and 17 yards on his only two carries. Altogether, Centennial rushed for 348 yards while averaging 10.5 yards per carry.
Sophomore quarterback Trenton Smith completed 3-of-7 passes for 131 yards, including a 16-yard toss to Jackson Wyble on Centennial's first play from scrimmage. He later fired a 71-yard touchdown pass to Isaiah Sterns to give the Jaguars a 28-0 lead with 1 minute 39 seconds left in the first quarter.
Smith was again filling in for injured starter Peyton Goode. He will remain the starter the rest of the way as Goode will undergo season-ending surgery next week.
"We were hoping Peyton could get back, but on Wednesday he found out there was an injury from the Cedar Falls game in his heel and against Waukee Northwest that freak injury (that he suffered) just made it worse," Pezzetti said. "He's going to have surgery this upcoming week, and we're going to support him and help him find a college so he can play four more years."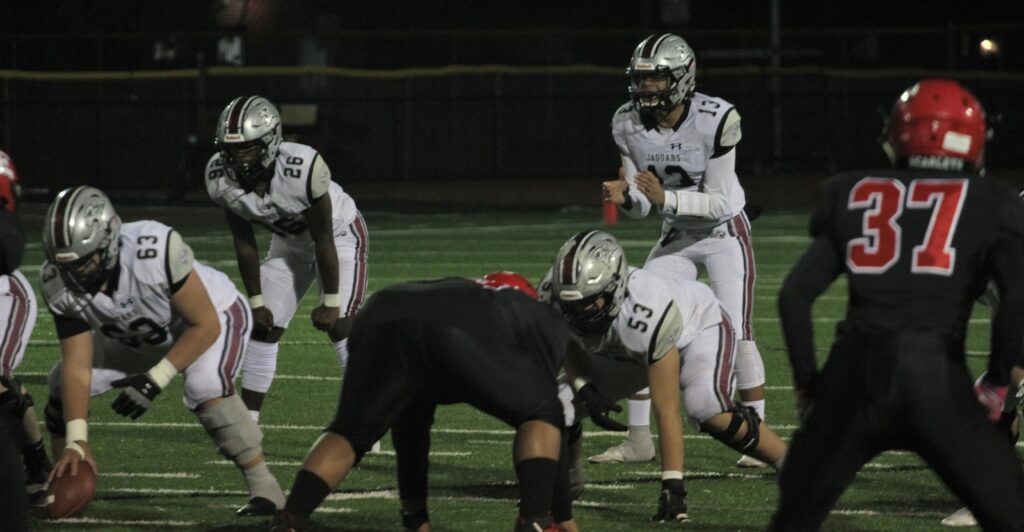 Smith made his first start in a 16-0 loss to Southeast Polk a week ago.
"That was a tough situation for him, but then he came back tonight and he did exactly what we wanted him to do," Pezzetti said. "He's going to be a good one moving forward. There's no doubt about it.
"We really put some pressure on Trenton this week to throw the ball, and to protect him. We got a lot of other kids involved in the run game and the pass game. We wanted to treat it like a playoff game because we knew whoever we played in the first round was going to be a very good opponent, and we're going to have to be multi-dimensional," Pezzetti added.
Nick Severson had a 77-yard run early in the second quarter to set up Porter's second touchdown that put the running clock into effect. Logan Song and Lawson Langford combined for 103 yards on the ground, and each of them ran for a score in the second half.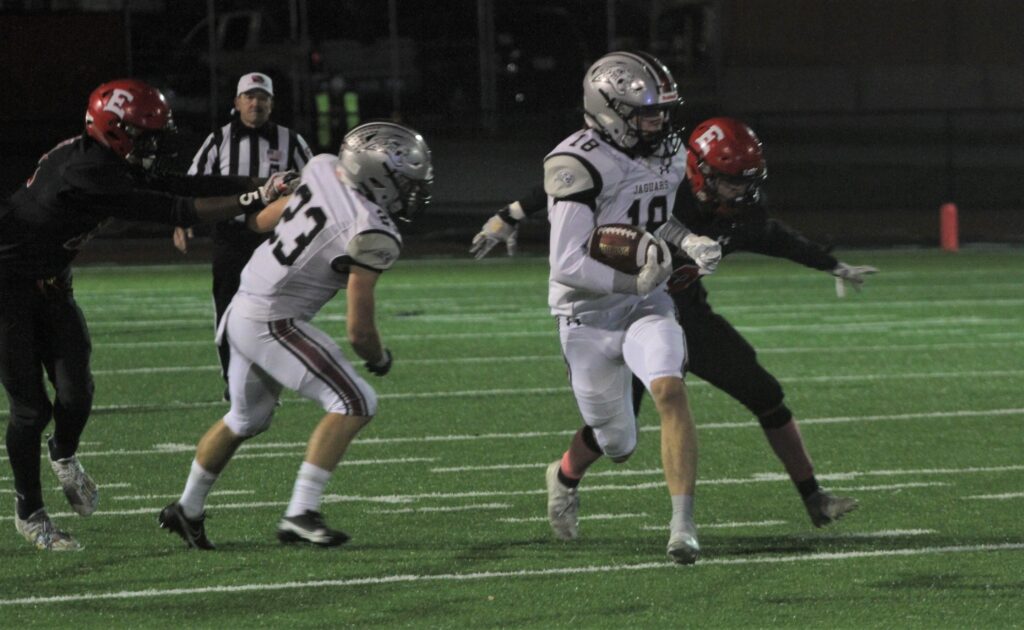 The Jaguars had scored a total of just 24 points while losing their previous three games.
Nate Christiansen made 5.5 tackles to lead Centennial's defensive effort. He also had one of the team's four interceptions.
Gabe Wiedman picked off a pass and returned it 76 yards for a score on the final play of the first half, giving the Jaguars a 49-6 lead at the break.