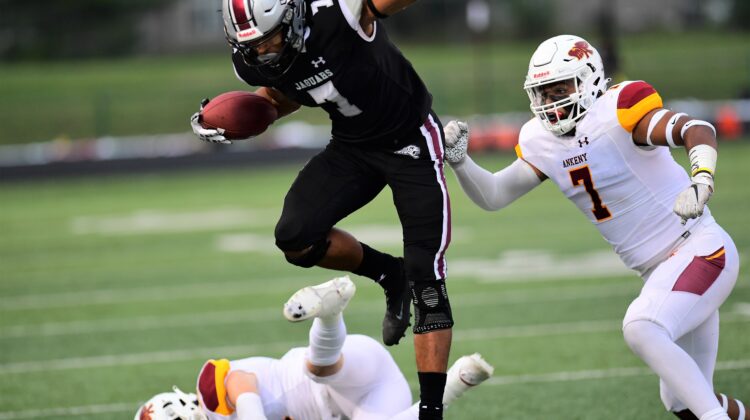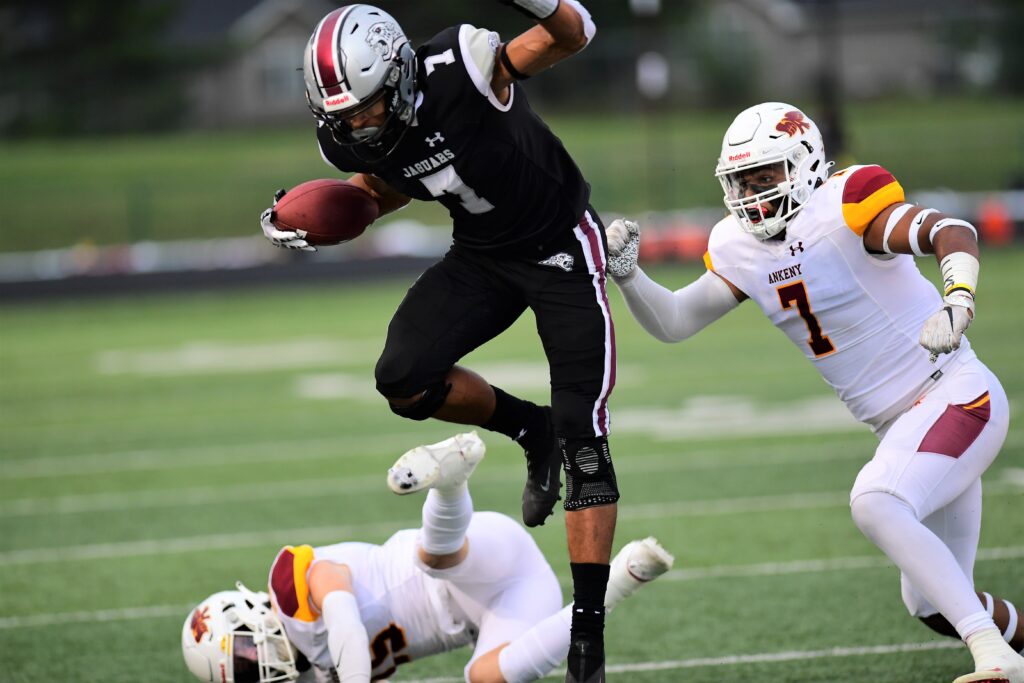 Senior Trey Porter has been a two-way standout this season for the Ankeny Centennial football team, helping the Jaguars to a 4-5 record. He ran for three touchdowns on Friday as the Jaguars clinched a berth in the Class 5A playoffs with a 63-6 victory at Des Moines East.
Porter has rushed for 326 yards and four scores on 67 carries. As a defensive back, he has contributed 16.5 tackles and also had a big interception in the Jaguars' 14-7 win over Ankeny on Sept. 3.
Here is some inside info on Porter:
Congratulations on the win over East. Did you guys treat it like a playoff game?
Yes, we had to treat it as a playoff game because we were fairly certain a win would take us into the playoffs.
So, you were pretty confident that you could get into the playoffs with a victory?
As a whole we knew it would not be a guarantee that we would make the playoffs. But the right things fell into place, and we are blessed enough to get a chance to show what we can do.
Your team will now play at Valley in the opening round of the Class 5A playoffs. What do you know about the Tigers?
I have played against Valley since Ankeny Junior Football, and I know they will be ready to go. We will have to come out ready to hit and limit our mental mistakes.
Cedar Rapids Kennedy is the only unbeaten team in the Class 5A field. Do you think the Cougars are the team to beat, or do you think a CIML team will once again capture the state title?
I think anyone is beatable this year. There is no untouchable team.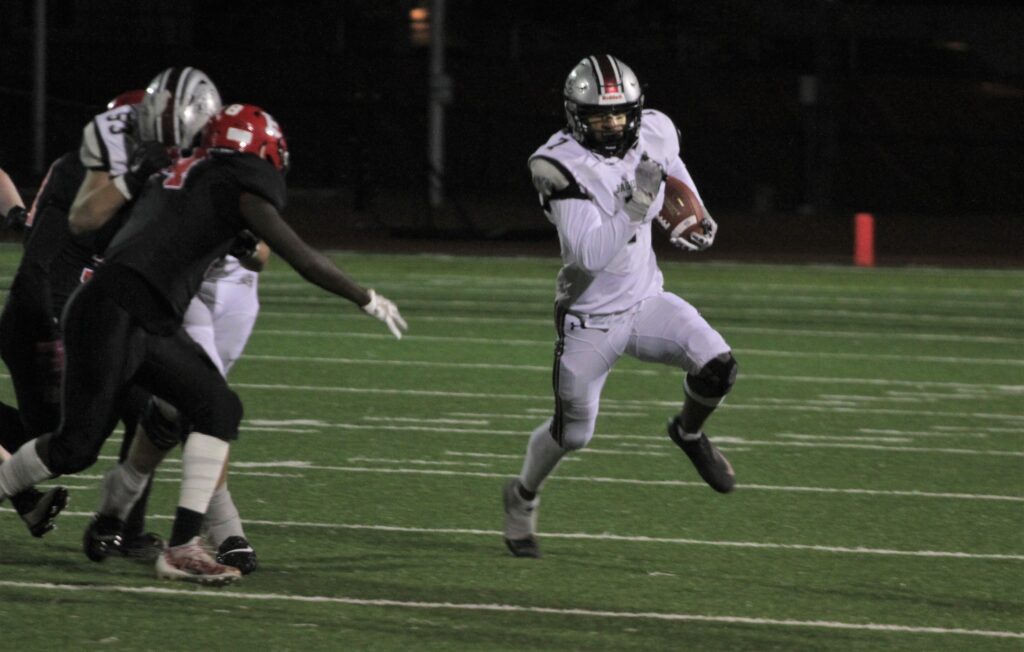 I noticed that you have a Jamaican flag as part of your Twitter profile, and I'm curious about that because I've been to Jamaica several times and have another trip there coming up over the holidays. What is the significance of that?
My dad was born and raised in Jamaica before he eventually moved here so I have Jamaican blood in me and plenty of family members I visit that still live there. I like to joke with my friends that my Jamaican dad is where I get all my speed.
You were a key part of the Centennial boys' track team that placed third in the Class 4A state meet last spring. Are you planning to run track again, or will you be focusing on your football career?
I actually will not be running track this year because I will be graduating at semester and heading up to Northern Illinois to begin training for football. I will miss track. I have made good memories running Centennial track. Running track helped me increase my speed and prepare me for football and in my last meet ever my sprint medley team and I won a state title, which I've always dreamed of accomplishing.
I know you committed last spring to Northern Illinois, but I heard that you had opened your recruitment back up. It sounds like you are still committed, though.
Yes, I'm still committed to NIU and do not plan on visiting anywhere else.
You have played a lot on both sides of the ball this season. What position do you think best fits your skills at the next level?
I would say I enjoy both the offensive and defensive side of the ball, but feel that corner or safety is the best position for me at the college level.