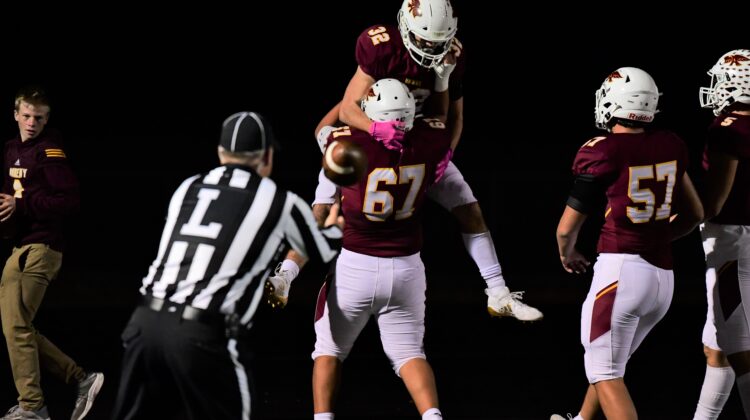 (Story by David Klockenga)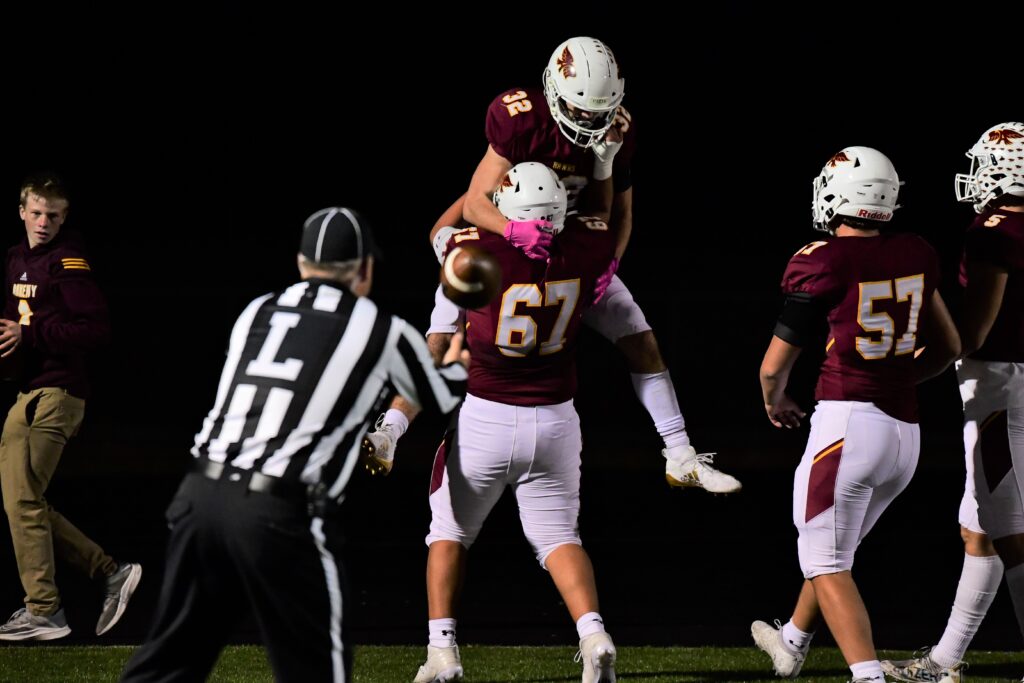 The Ankeny football players knew they were in a battle with visiting Waukee Northwest on Friday before the third-ranked Hawks pulled away in the second half for a 42-3 victory in the opening round of the Class 5A playoffs.
Ankeny (8-2) led by just 14-3 at halftime before outscoring the Wolves, 28-0, in the final two quarters. The Hawks will play at No. 5 Cedar Rapids Prairie (8-2) in the quarterfinals on Friday.
Ankeny once again turned in a great defensive effort, forcing four turnovers by Northwest (5-5). Will Cornwell intercepted two passes, one in each half, while Tamden Webb-Tate and Sean Gavin each recovered a fumble.
The only points of the game for Northwest came on a 38-yard field goal to open the scoring in the first quarter. The Wolves, who suffered a 48-7 loss to Ankeny two weeks ago, were then shut out the rest of the way.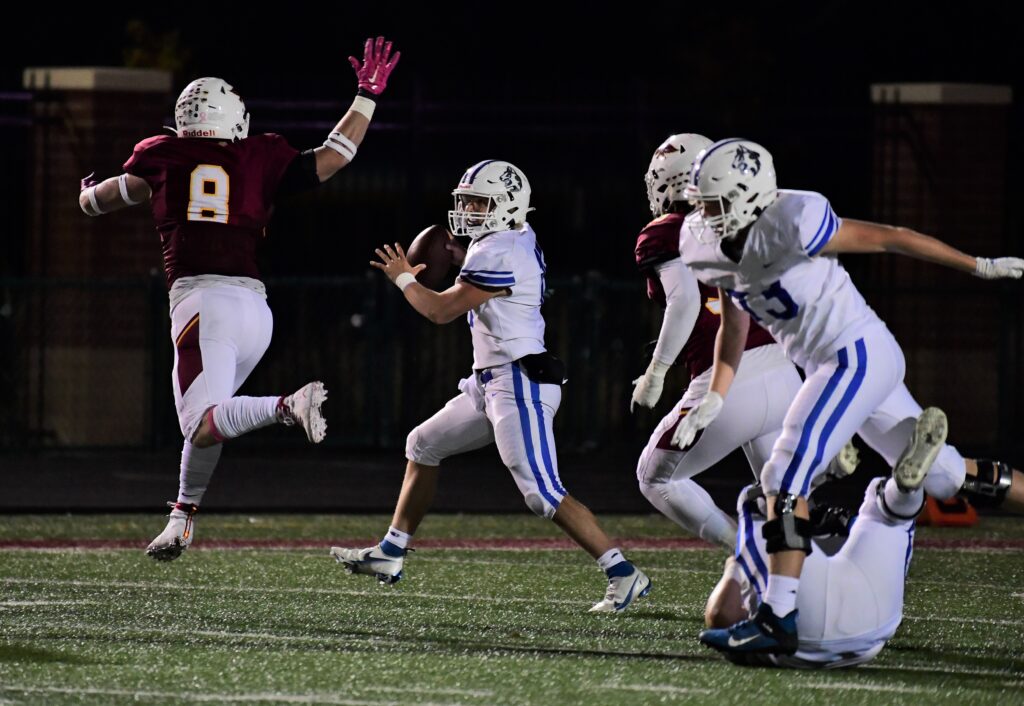 Ankeny coach Rick Nelson said the Hawks had to shift a few players around to cover for the absence of injured senior linebacker Jackson Penningroth, who is expected back in the lineup next week. Nelson was worried about the changes, but said the team did a good job of making adjustments.
Ankeny's offense struggled at times in the first half. Quarterback JJ Kohl was just 6-of-15 for 49 yards at the break, but the Hawks did throw a touchdown pass when Kohl tossed a lateral to Maddox Ward, who then fired a 14-yard strike to Ryan Crandall in the end zone.
Nelson said the Wolves did some different things defensively that slowed down Ankeny's offense in the first half. Still, the Hawks just didn't seem to be in sync–and Nelson said his team was making some of the same errors that they made in the first couple of games this season.
At halftime, Nelson told the Hawks to just relax because they were playing too tight. He told them to flush the first half.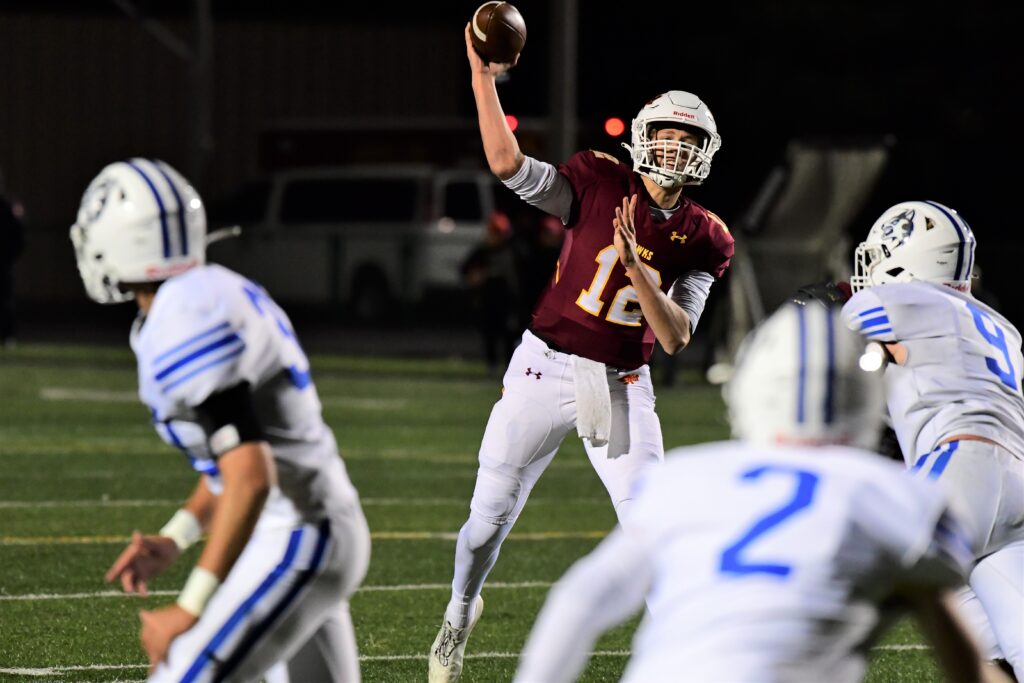 Ankeny did just that and dominated the Wolves in the second half. Kohl found a rhythm, completing 6-of-7 passes for 119 yards and three touchdowns.
One of them was a 54-yard pass to a wide-open Colin Kadolph. Kohl also hit Brady McCullough on a 3-yard strike, and he connected with Ward on a 12-yard pass.
Kohl did throw an interception, his first since early in the season. He has been picked off only three times all year.
Kadolph was the star of the game on offense, rushing for 210 yards and two touchdowns on 28 carries. He left last week's game against Des Moines Lincoln with a shoulder injury, but appeared to be just fine on Friday–when he increased his season totals to 1,415 yards and 18 touchdowns on the ground.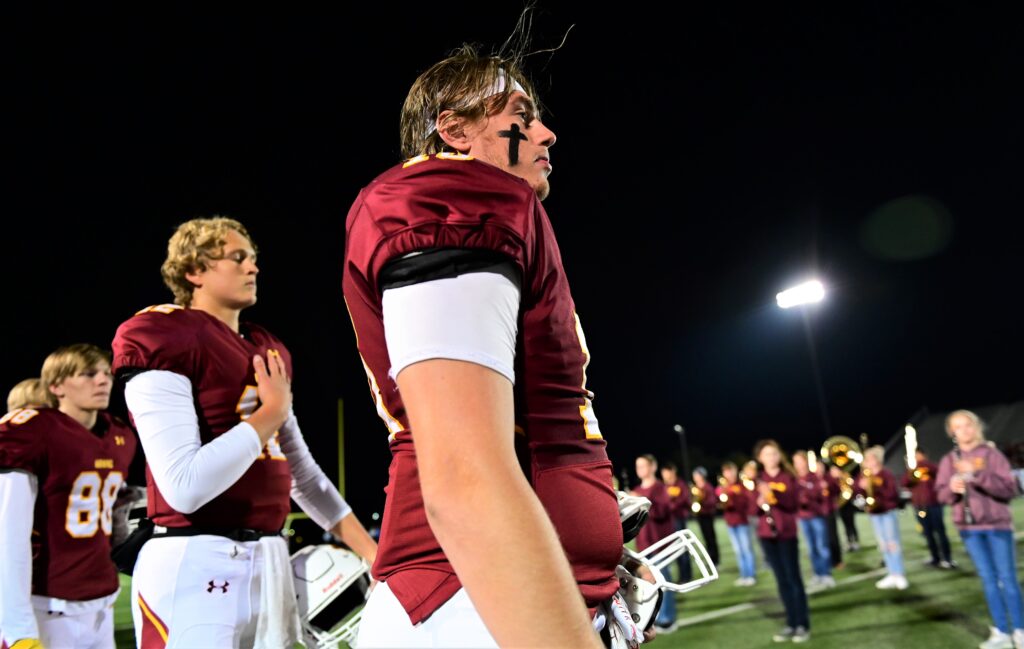 Will Hinrichs caught five passes for 44 yards. McCullough had four catches for 35 yards, while Ward had two receptions for 35 yards.
Webb-Tate finished with six tackles, including four solo stops and two sacks. Gavin made 5.5 tackles.
Prairie advanced to the quarterfinals with a 24-6 win over Bettendorf.