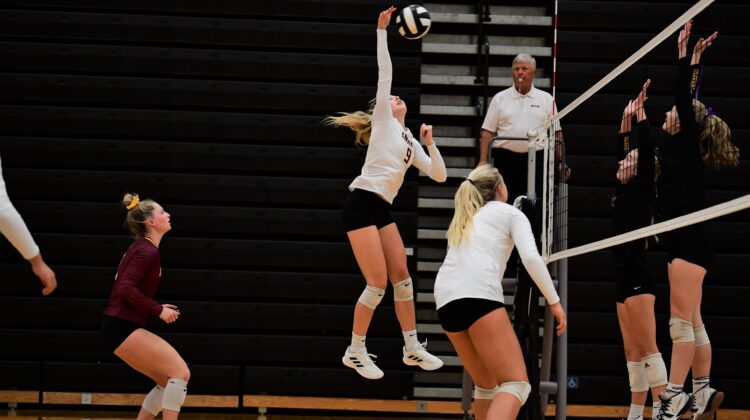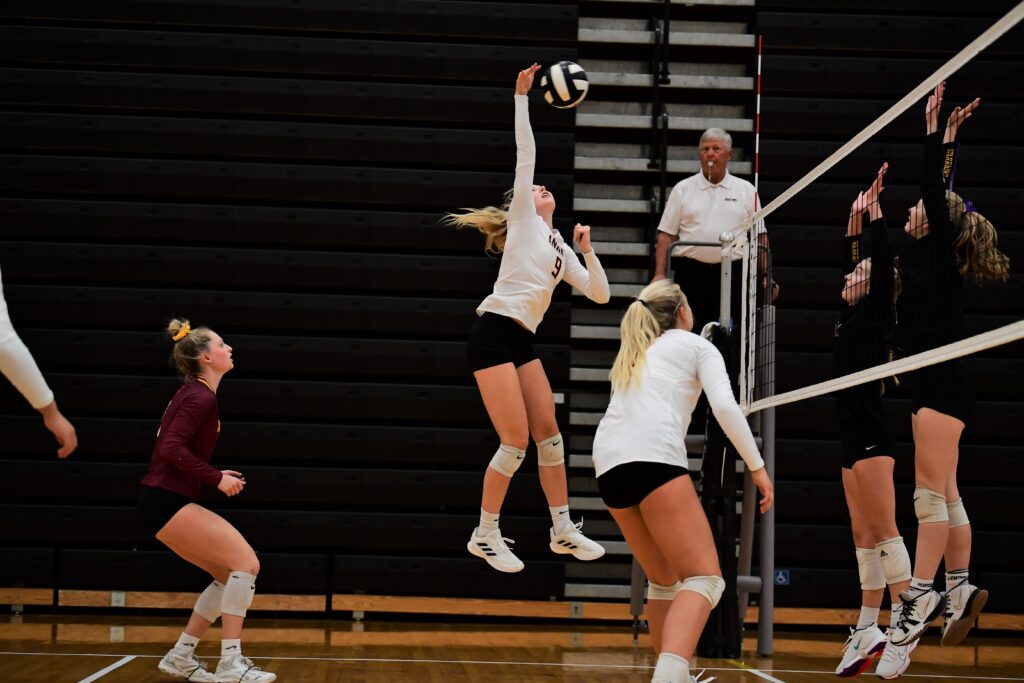 The state volleyball tournament gets under way on Monday at the U.S. Cellular Center in Cedar Rapids.
We already know that at least one CIML team will advance to the Class 5A semifinals on Wednesday. Defending champion Ankeny will face CIML rival Urbandale in one of the four quarterfinal matchups.
Three other CIML teams are in the Class 5A field, including Ankeny Centennial. But each of those squads will meet higher-seeded opponents from eastern Iowa on Monday.
That could be a bad sign for the CIML contingent, because thus far the Class 5A rankings have mostly held up true to form. The top seven teams in the final rankings all advanced to state.
The only mild upset in the regional finals came at Cedar Rapids Kennedy, where the ninth-ranked Cougars lost in four sets to No. 10 Johnston, which avenged an earlier loss. Thus, the Dragons were awarded the No. 8 seed and will draw last year's runner-up, Iowa City Liberty, in the opening round.
So who will emerge victorious on Monday? Here are Ankeny Fanatic's predictions for the quarterfinals:
No. 1 Iowa City Liberty (34-4) vs. No. 8 Johnston (27-11): The Dragons have already lost to tournament qualifiers Ankeny, Dowling Catholic and Urbandale (twice). Can they knock off the No. 1 seed? It would be a huge upset if they do. Liberty is riding an 11-match winning streak and has not even dropped a set since falling to Dowling, 3-2, on Sept. 30. Junior outside hitter Cassidy Hartman boasts 392 kills and a .353 hitting percentage. The Lightning spent all but one week ranked No. 1 in Class 5A. They may not win the championship, but their postseason run won't end on Monday. Prediction: Iowa City Liberty in three sets.
No. 4 Cedar Falls (30-8) vs. No. 5 Dowling Catholic (27-12): The Tigers slumped late in the season, dropping three straight matches, but have apparently righted the ship. They swept Dubuque Senior in the regional final and now get a matchup against Dowling, which has more losses than any team in the field but also owns victories over Urbandale (two), Ankeny and Iowa City Liberty. The Maroons lost to Cedar Falls, 2-1, at the Centennial Invitational on Aug. 28. They later lost to the Tigers again, 2-1, in the championship of the Cedar Falls tournament on Sept. 25. It's never easy to beat the same team three times, especially one like Dowling that has been a state tournament regular over the last decade. Prediction: Dowling in five sets.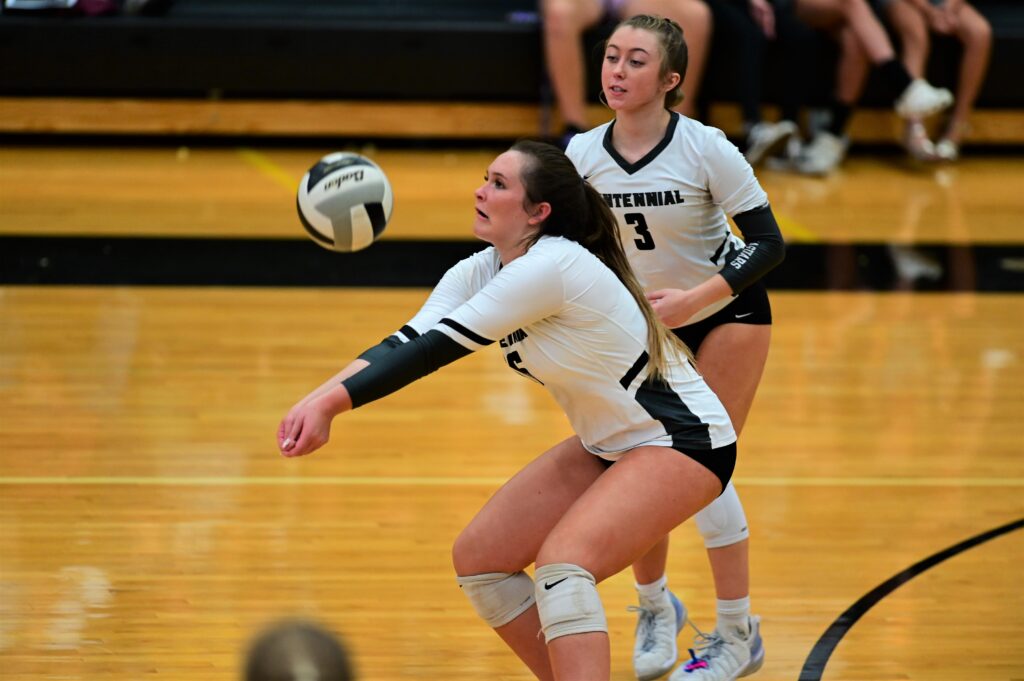 No. 2 Pleasant Valley (30-4) vs. No. 7 Ankeny Centennial (30-9): The Jaguars are back in the tournament for the eighth time in nine years and are looking to reach the semifinals after losing to Ankeny in last year's opening round. But they draw a tough matchup in Pleasant Valley, which was ousted by Ankeny in a five-set thriller in last year's semifinals. The Spartans have only lost four times–and two of them were to Iowa City Liberty and Dike-New Hartford, which might be the state's best team regardless of class. Pleasant Valley setter Kora Ruff has racked up 830 assists by distributing the ball to a variety of hitters–four of her teammates have at least 174 kills. Centennial has overcome the loss of senior outside hitter Olivia Anderson, who suffered a season-ending knee injury during the Jaguars' win at Ankeny on Sept. 28. Marissa Meyer had 14 kills in the regional final against Cedar Rapids Prairie and said afterwards that her team was ready for the challenge. "I think grit and energy, just working with each other and for each other as a team and just letting it all out on the floor. Giving 100 percent effort. I think that'll get us to where we want to be," she said. The Jaguars have already defeated the No. 3 through 6 teams (Ankeny, Cedar Falls, Dowling and Urbandale), showing that there isn't much of a gap between the top and bottom in this year's field. The guess here is that Centennial will push the Spartans to the limit. Prediction: Pleasant Valley in five sets.
No. 3 Ankeny (39-5) vs. No. 6 Urbandale (33-8): The Hawkettes are looking to capture a second straight title. Standing in their way is a familiar foe. Urbandale has won eight consecutive matches and has not dropped a set since falling at Dowling, 3-0, on Oct. 5. The J-Hawks are led by junior Lily Dykstra, one of the state's most potent hitters. She has accounted for more than 57 percent of her team's kills (603 of 1,053). Ankeny has a star of its own in Ava Reynolds, who had 16 kills in the regional final against Iowa City High and now has 388 kills on the season. Aowyn Schrader, who joined Reynolds on last year's all-tournament team, is also capable of taking over a match at times. Reynolds and Schrader combined for 25 kills when the Hawkettes posted a 26-24, 25-20, 25-23 victory at Urbandale on Sept. 9, when Dykstra racked up 18 kills but also had 10 hitting errors. The J-Hawks then won a rematch, 21-15, 21-11, at the Waukee Invitational on Sept. 18. Dykstra had 10 kills and just three hitting errors for Urbandale, which also limited Reynolds and Schrader to a combined six kills. You can bet that Ankeny's Hall of Fame coach, Dave Whims, has spent the last week studying film of Dykstra and trying to figure out a way to stop her. Look for the Hawkettes to slow her down just enough to prevail. Prediction: Ankeny in four sets.