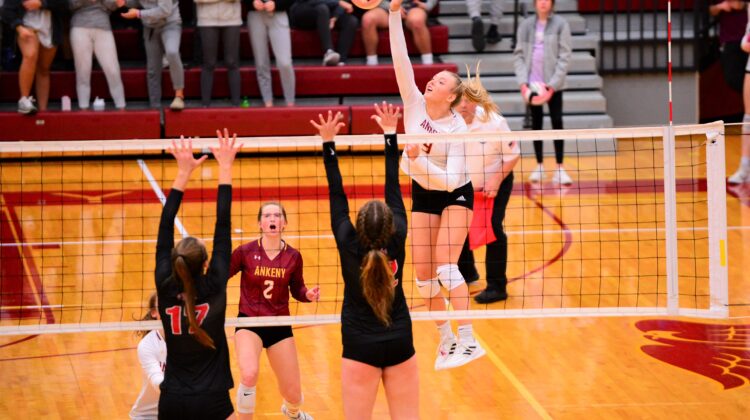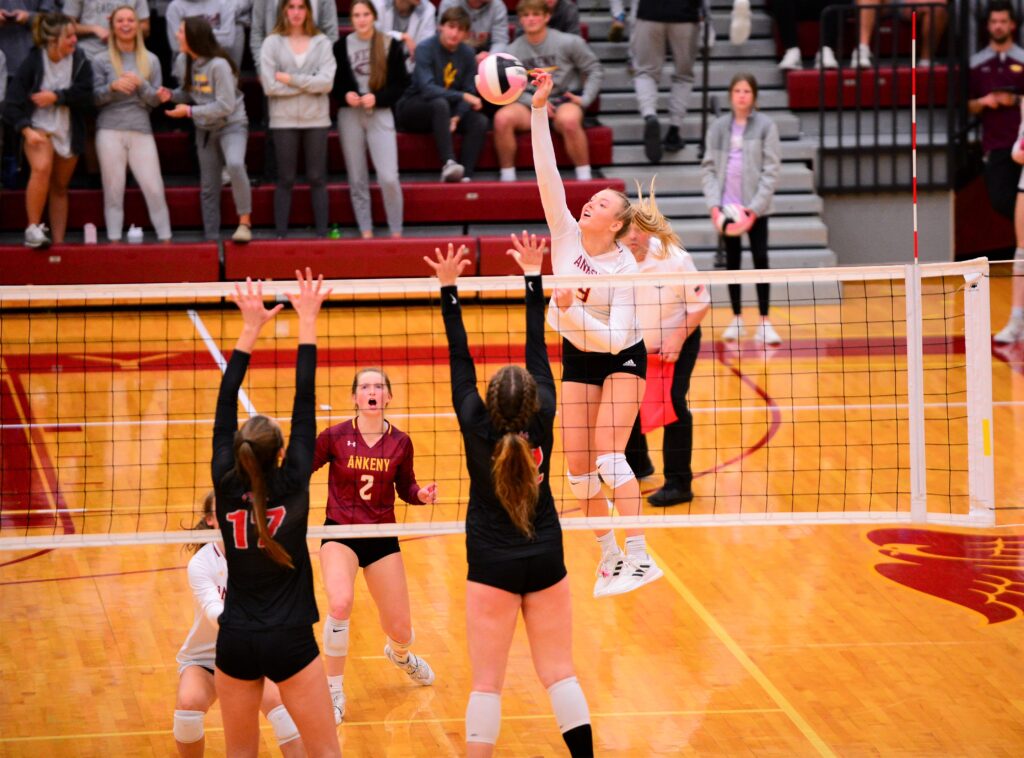 The Ankeny and Ankeny Centennial volleyball teams each placed three players on the CIML Iowa Conference first team. The Hawkettes and Jaguars, who tied for the league crown with newcomer Waukee Northwest, had six of the eight first-team selections.
Ankeny was represented by senior outside hitter Ava Reynolds, senior libero Lexi Stephens and sophomore outside hitter Aowyn Schrader. Reynolds, who racked up 435 kills while leading the Hawkettes to a 40-6 record, was a repeat selection to the first team.
Centennial placed senior outside hitter Olivia Anderson, senior setter Morgan DenBeste and senior middle hitter Monica Mirembe on the first team. The trio led the Jaguars to a 30-10 mark.
Mirembe, who had a team-high 220 kills, was a repeat pick. Anderson, who suffered a season-ending knee injury during the Jaguars' win at Ankeny on Sept. 28, was also a repeat selection.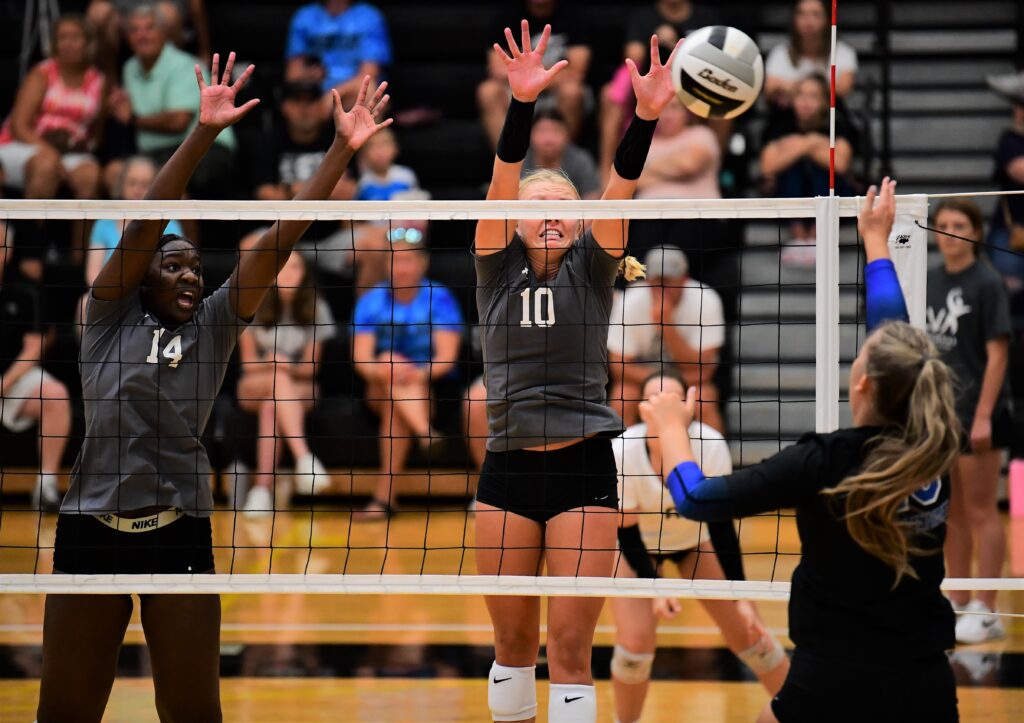 Centennial's Ella Becker, a senior libero, was a repeat pick to the second team. She was joined on the squad by teammate Marissa Meyer, a senior outside hitter.
Ankeny also had two second-team picks. They were senior setter Adalyn Goodwin and senior defensive specialist Halle Ouellette.
Earning all-conference honorable mention were senior defensive specialist Maddie Foels of Ankeny and senior middle hitter Peyton Mitchell of Centennial.