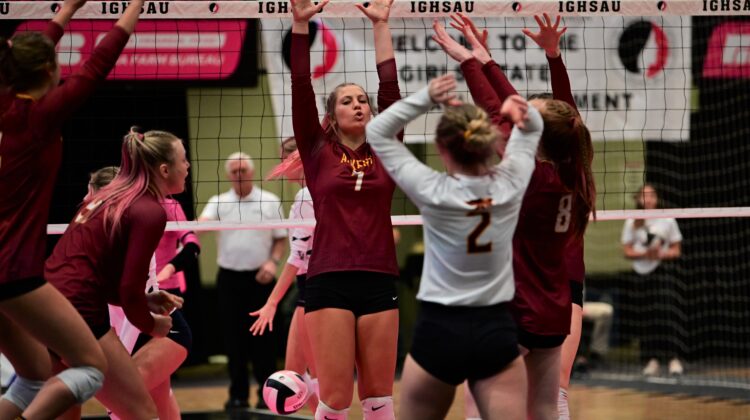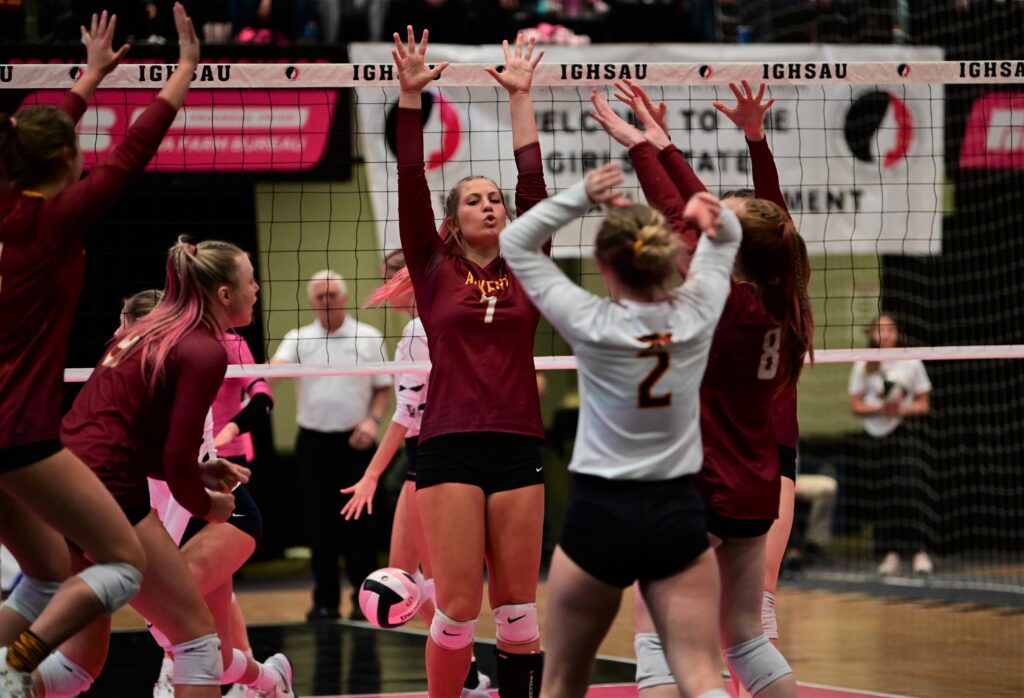 Senior middle hitter Olivia Harpenau helped the Ankeny volleyball team to a 40-6 record this season. She had three kills and a match-high five blocks on Wednesday in the Hawkettes' loss to Pleasant Valley in the Class 5A semifinals at the Alliant Energy PowerHouse in Cedar Rapids.
Harpenau placed third on the team with 195 kills. She was second among the Hawkettes with 54 blocks.
Here is some inside info on Harpenau:
Congratulations on an outstanding season. What was the highlight for you?
My highlight of this season was riding in vans to Bettendorf with my teammates. There was never a dull moment on the way there or back.
Your team rallied to beat Urbandale in five sets in the quarterfinals last Monday. Were you getting worried after the J-Hawks won the second and third sets to take a 2-1 lead?
Yes, I was worried. But I trusted my teammates to get us back in the game.
What was the key for your team to turn the match around in the final two sets?
To have fun. No matter what the outcome is–win or lose–we will still have fun.
You had to be pretty exhausted after the match. Did it take awhile to recover?
No, I don't think so. Our hard work in practice paid off.
Your team then lost to Pleasant Valley in a semifinal rematch on Wednesday. What do you think was the difference in the match?
It was a tough game. They are a good team, and they played lights out. The game just happened to go their way this time.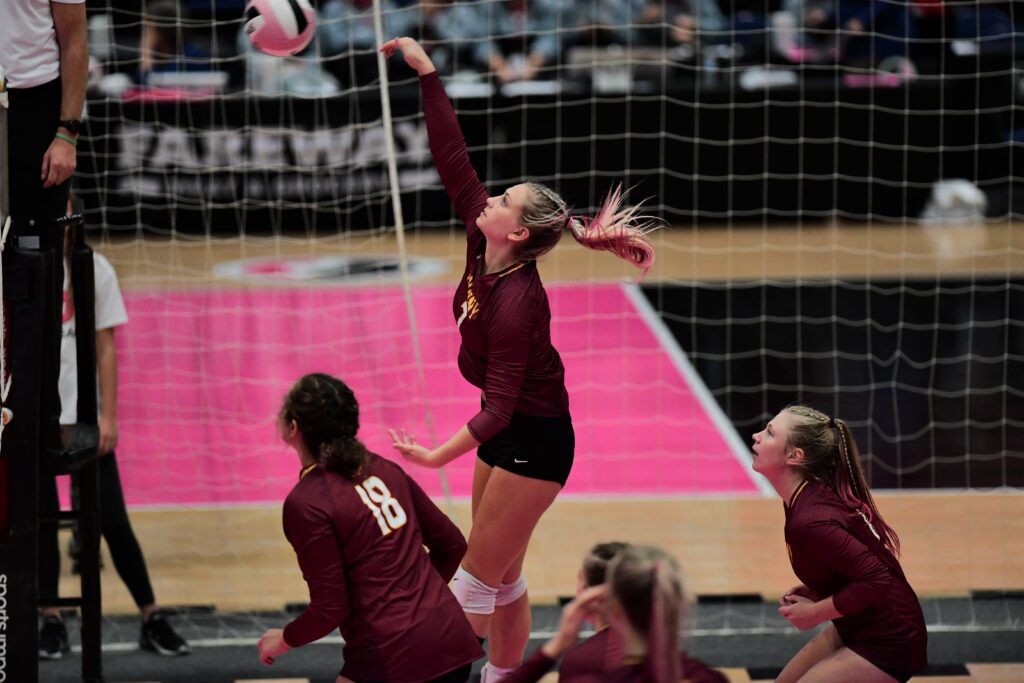 Your team had to use an unusual lineup toward the end of the second set when you ran out of rotations. Had you ever practiced for that situation?
No, we had not. (Some of our back-row players) have hit in the front row a couple of times for drills, but that is about it.
Did it make you feel any better that Pleasant Valley went on to win the state title, knowing that you lost to the eventual champs?
Yes, they deserved the win. They played really well.
Your teammate, Ava Reynolds, was a repeat selection to the all-tournament team. She was unstoppable at times, especially in the win over Urbandale. Do you have confidence in her that she's going to put the ball down every time?
Absolutely, I do. She is an amazing player.
You went from a role player on last year's state championship squad to a starter and key contributor this season. Was it just a matter of waiting for your opportunity to play, or do you think you improved a lot in the last year?
I would say both. I think I have improved a lot in the past year. I really worked hard during my offseason.
You will be among the eight seniors who will have to be replaced. Do you think coach Whims can get this team back to the state tournament again next year?
Yes, I think so. He knows how to get this team prepared for state, and I know the girls will come back next year and give their all to come back to the state tournament.
Are you planning to play volleyball in college?
I am thinking about it. I'm kind of steering toward my education more than anything.