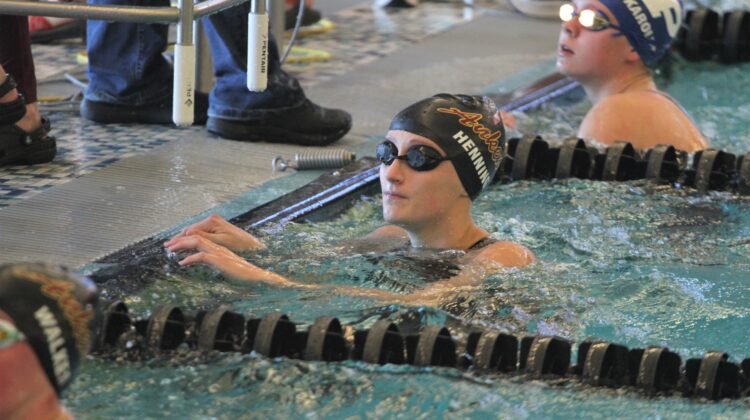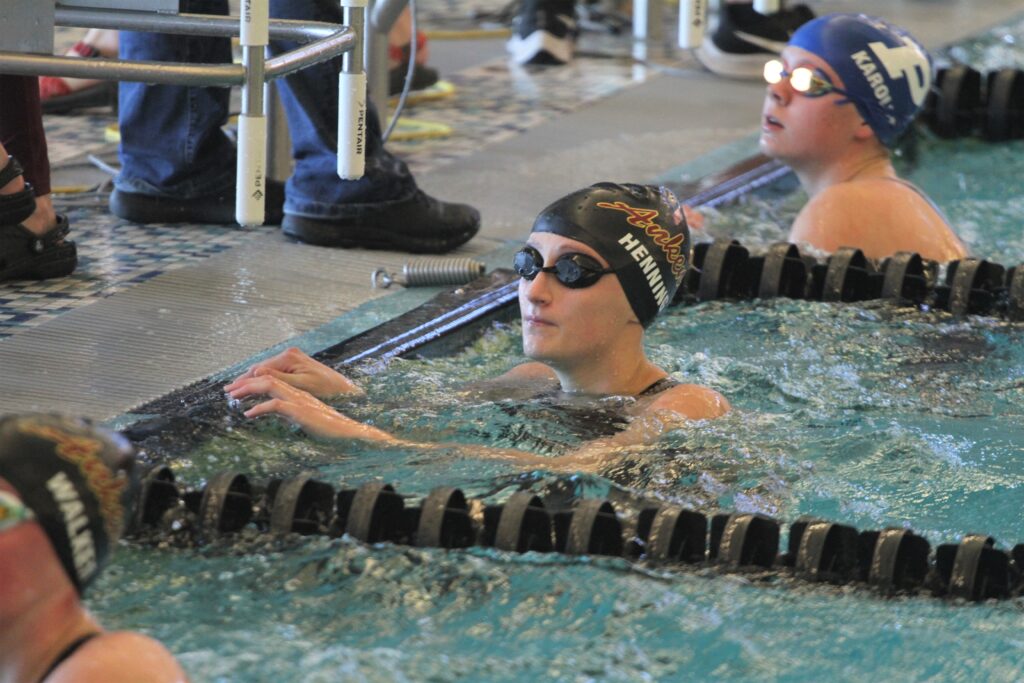 Nine other schools came to Trail Point Aquatics Center on Saturday to take on host Ankeny in a girls' regional swimming meet.
None of them could match the Hawkettes' depth.
Ankeny won nine of the 11 swimming events after Erica Peters won the diving event on Thursday at Johnston, and the Hawkettes cruised to the team title with 541.5 points. Newton was a distant second with 342.5 points.
Ankeny is now ranked fourth in the state after racking up 4,083 power points on Saturday.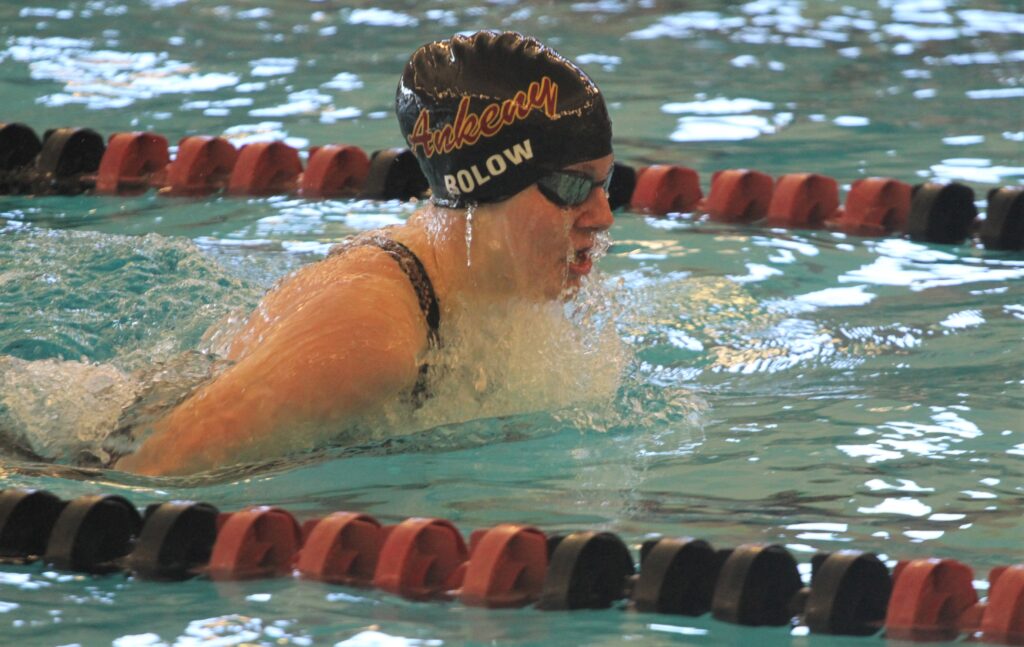 "I was extremely proud of how the girls performed today," said Ankeny coach Michelle Stout. "Their focus and determination was fantastic."
Ankeny senior Alexis Henning was named the regional athlete of the year after winning all four of her events. She captured the 50 freestyle in 24.19 seconds, then later took the 100 backstroke in 58.30.
"I felt like I swam pretty well in all of my events today, and I'm excited to see how I do at state!" said Henning, who will be seeded fifth in both of her individual events.
Some of the best races on Saturday matched one Ankeny swimmer against another. Sophie Loeffler won the 200 freestyle in a time of 1:55.77, while teammate Maddie Carleton took second in 1:56.18.
Later, Carleton won the 500 freestyle in 5:09.77 to edge Loeffler by a similar margin. Loeffler was the runner-up in 5:10.44.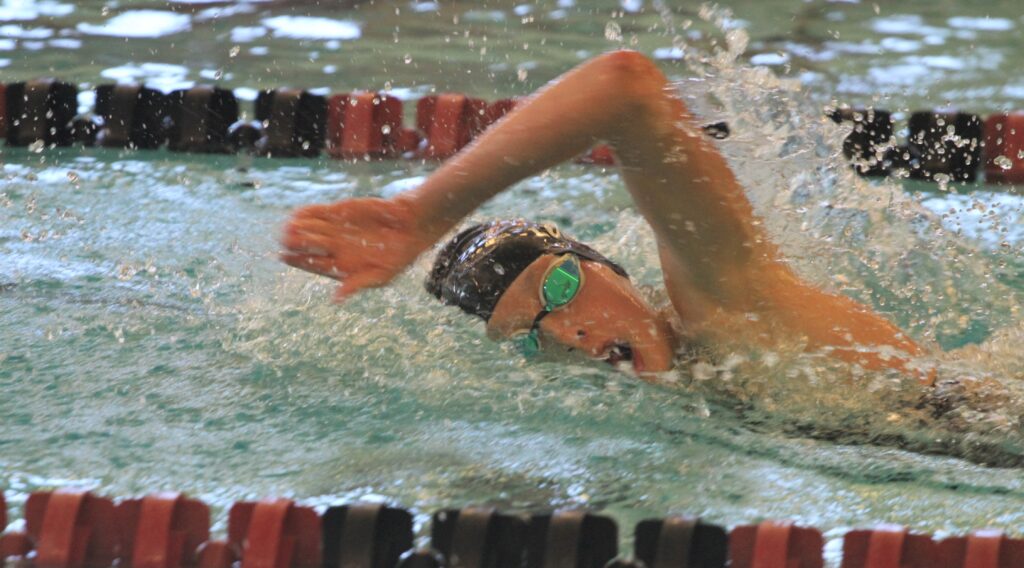 "I was happy with my times," Carleton said. "It was refreshing to have some good races. I definitely think it was helpful to have a teammate pushing me in my races. We train together every day so it's nice to have someone I know racing next to me."
The Hawkettes' other individual victories were provided by Gracie Lindaman and Anja Peck. Lindaman won the 100 freestyle in 54.94 seconds, while Peck took the 100 breaststroke in 1:07.80.
"Everyone on our team did so great, and I'm so proud of how everyone did," Henning said.
Ankeny opened the meet with a victory in the 200 medley relay. The foursome of Henning, Peck, Caroline Walker and Lindaman posted a time of 1:47.41, which ranks second behind Ames heading into the state meet.
The Hawkettes took the 200 freestyle relay in 1:39.29, edging Newton by .39 seconds. That team consisted of Lindaman, Josie Parton, Walker and Loeffler.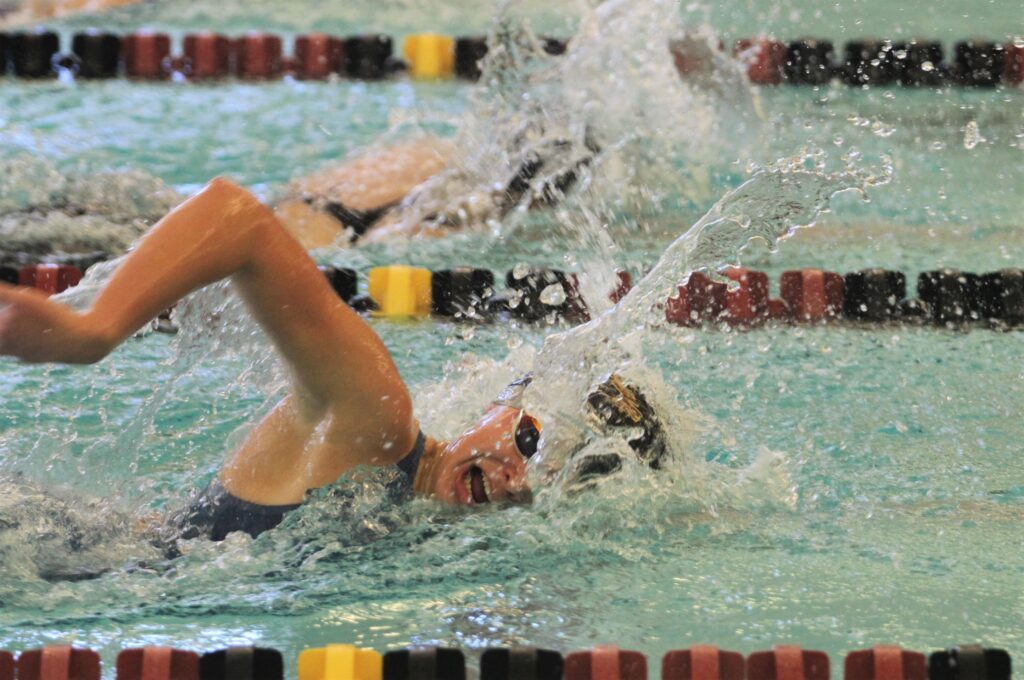 Loeffler swam the final leg in 24.11 seconds to hold off Newton's Hannah Nedder. Nedder earlier won the 100 butterfly by more than 2.5 seconds.
Ankeny later won the final event, the 400 freestyle relay, in 3:35.61–which ranks third in the state. Loeffler, Parton and Carleton swam the first three legs before Henning anchored the relay in 52.51 seconds.
"I can't wait to see how we do at state," Henning said.
The Hawkettes swept the top three places in the 200 freestyle. Parton placed third in 2:01.26 and also qualified for state.
"We have qualifiers in every event, which is a difficult task," Stout said.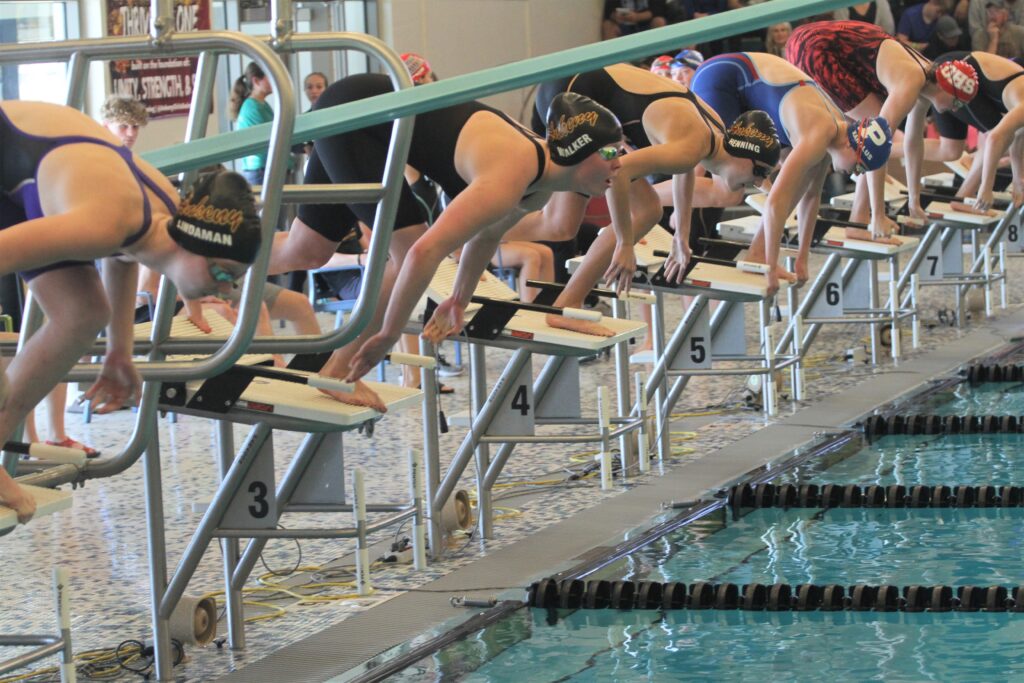 Peck placed second in the 200 individual medley with a time of 2:13.30, while teammate Rachel Rolow was third in 2:14.04. Rolow also qualified in the backstroke, taking second in that event in 1:00.16.
Walker placed third in a pair of events, the 50 freestyle (25.12) and the butterfly (1:00.53). Lindaman also qualified in the 50 freestyle, turning in a time of 25.28.
Abbi Brown was Ankeny's other individual qualifier. She placed fifth in the backstroke in 1:02.57, sneaking into the state meet as the 32nd and final qualifier.
"We have positioned ourselves for a great state meet next weekend," Stout said.