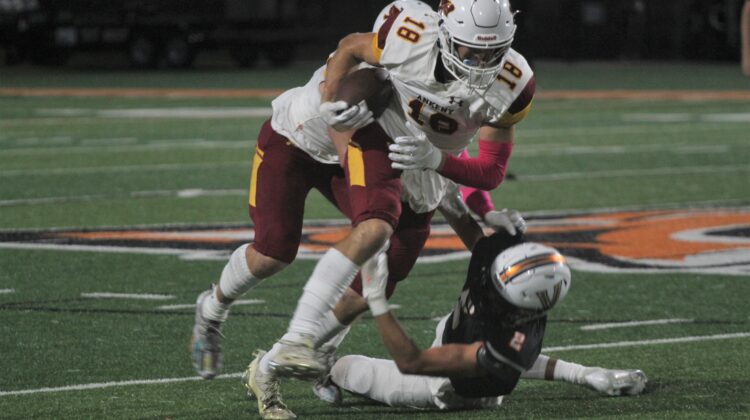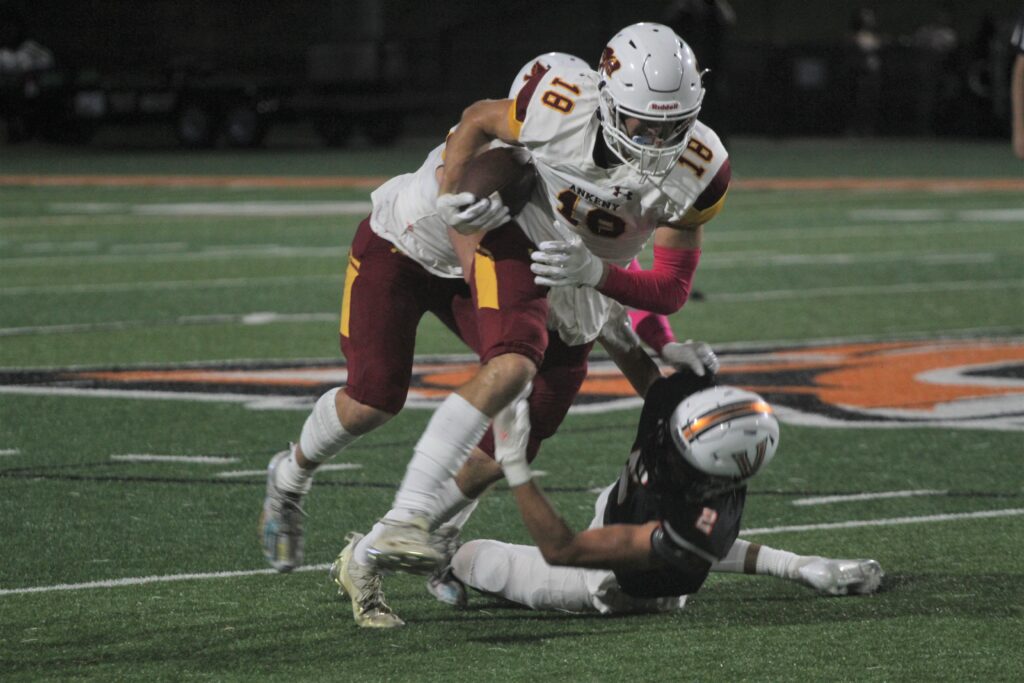 The Class 5A football playoffs are down to the Final Four, and that means it's time to head to the Dome.
Ankeny, last year's Class 4A champion, is back in the semifinals for the second straight year along with Southeast Polk, last year's runner-up. The Hawks and Rams will be joined at the Dome by two other traditional powers, Valley and Iowa City High.
This is the first time since 2012 that Dowling Catholic did not reach the semifinals. The Maroons were knocked out by Southeast Polk, 38-28, in Friday's quarterfinals.
So who is going to advance to the championship game? Here are Ankeny Fanatic's predictions for Friday's semifinals:
No. 3 Valley (9-2) vs. No. 5 Ankeny (9-2): These two teams already met once on Oct. 1, when the Tigers drove for a late touchdown to post a 38-35 victory at Valley Stadium. It was an entertaining game that produced 922 total yards of offense, including 486 by Ankeny. That contest seems like an aberration for the Hawks' defense, which has allowed an average of just 6.4 points in its other 10 games. Ankeny was unable to contain Valley quarterback Mason Morrow, who passed for 247 yards and four touchdowns–including the game-winner to Ayden Price. Morrow is not a traditional pocket passer like Ankeny's JJ Kohl, but instead relies on his athletic ability to keep plays alive and to often make something out of nothing. He provides a huge challenge, but the Hawks are coming off a nine-sack performance in a 37-7 beatdown of Cedar Rapids Prairie and will be looking to atone for their earlier loss. If Ankeny can keep Morrow in check along with the Tigers' running game, the Hawks' high-powered offense should be able to score enough points to produce a comfortable win. Prediction: Ankeny 35, Valley 21.
No. 1 Southeast Polk (10-1) vs. No. 7 Iowa City High (10-1): The Little Hawks' only loss came at Pleasant Valley, 31-14, on Oct. 8. Pleasant Valley–which lost at Valley in the quarterfinals–was routed by Southeast Polk, 50-10, in last year's semifinals. Could we see another eastern Iowa foe get drubbed by the Rams on the UNI-Dome turf? I wouldn't be shocked if we did. Southeast Polk is getting healthy after two of its stars, safety Xavier Nwankpa and running back Titus Christiansen, missed some time earlier this season due to injuries. The Rams didn't look like a state championship team in a 16-0 win over Ankeny Centennial on Oct. 15, but they have scored 61, 57 and 38 points in their last three games. Nwankpa not only takes away half of the field on defense, but he is also becoming a bigger force on offense. He caught six passes for 99 yards and also threw a touchdown pass in the win over Dowling. One of the nation's top recruits will get to play another game. Prediction: Southeast Polk 49, Iowa City High 14.