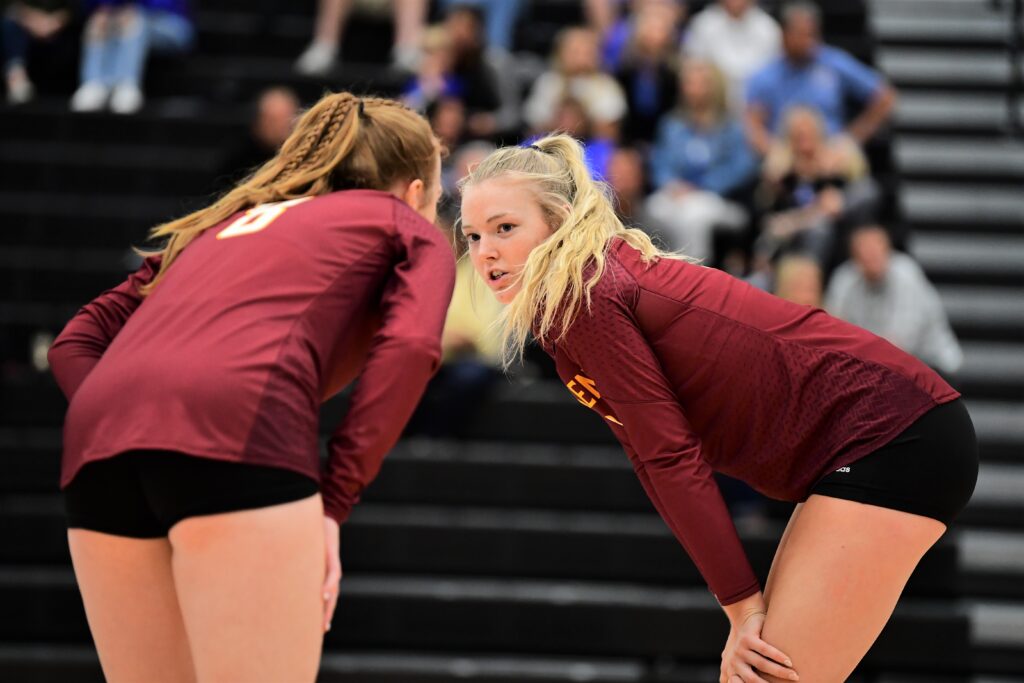 Ankeny volleyball standout Ava Reynolds has been named to the Class 5A all-state first team by the Iowa Girls' Coaches Association for the second year in a row.
Reynolds,a senior outside hitter, led the Hawkettes to a 40-6 record and a semifinal appearance in the Class 5A state tournament. She racked up a team-high 435 kills while posting a .341 hitting percentage.
Two other Ankeny players, Aowyn Schrader and Lexi Stephens, received all-state honorable mention along with Ankeny Centennial's Monica Mirembe. Mirembe earned honorable mention for the second consecutive year.
Mirembe, a senior middle blocker, led the Jaguars to a 30-10 mark and a trip to the state tournament. She had a team-high 213 kills and 84 blocks.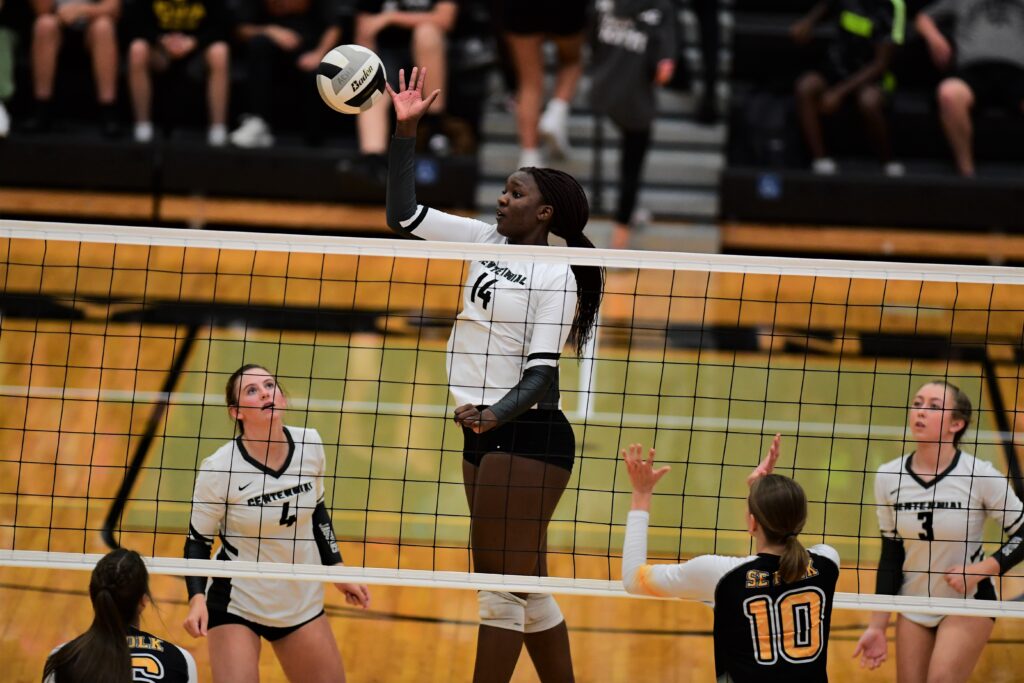 Schrader, a sophomore outside hitter, finished the season with 310 kills and a .316 hitting percentage. Stephens, a senior libero, had a team-high 460 digs and 58 aces.
Setter Kora Ruff of Pleasant Valley was named the Class 5A player of the year. Amber Hall of Pleasant Valley, who guided the Spartans to their first state title, was selected coach of the year.
Ruff was joined on the first team by her teammate, Halle Vice. Other first-team picks were Alivia Bronner of Cedar Falls, Lily Dykstra of Urbandale, Hayden Kubik of Valley, and Cassidy Hartman and Shelby Kimm of Iowa City Liberty.
Katie Quick of Ankeny Christian Academy also earned all-state honors. The freshman setter was selected to the Class 1A third team.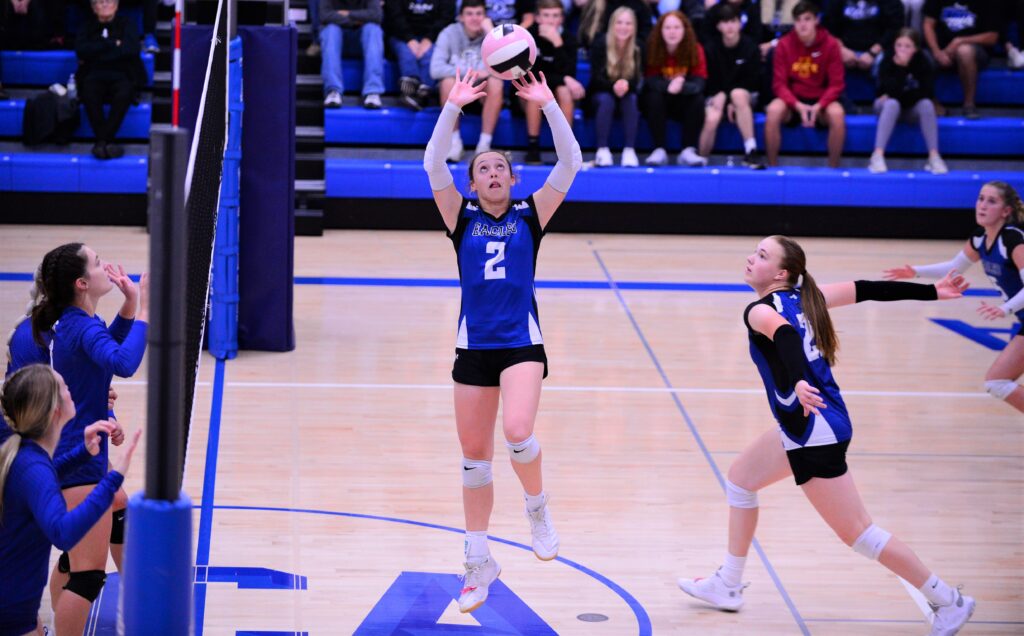 Quick led the Eagles to the best season in school history–a 33-4 record that included a 31-match winning streak. She had 162 kills and led her team with 632 assists and 101 aces.
All-district teams
Reynolds, Schrader, Stephens and Mirembe were also named to the Class 5A West all-district team. They were joined on the squad by two other Centennial players, senior outside hitter Olivia Anderson and senior setter Morgan DenBeste.
Quick was selected to the Class 1A South Central all-district squad along with two of her teammates, freshmen Carley Craighead and Anna Weathers. ACA's Michele Quick was tabbed the district coach of the year.