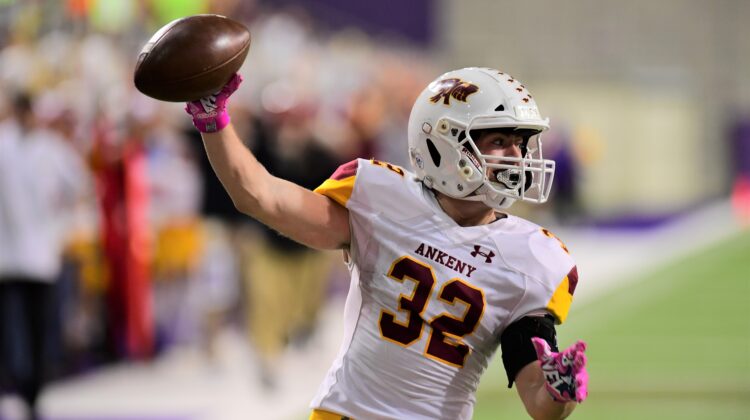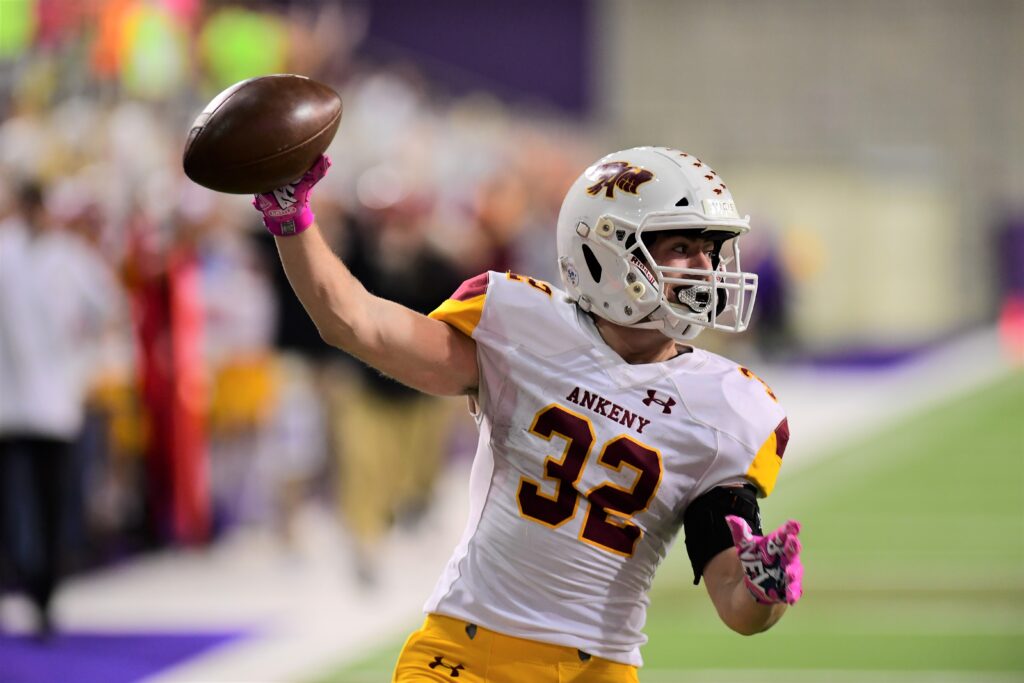 The state runner-up Ankeny football team landed eight players on the all-district first team and eight more on the second team.
Ankeny Centennial, meanwhile, had six first-team selections and six second-team picks.
The all-district teams were selected by the coaches from the following teams: Ankeny, Centennial, Ames, Marshalltown and Waukee Northwest.
Senior running back Colin Kadolph and senior linebacker Tamden Webb-Tate of Ankeny both earned first-team honors for the second straight year. They led the Hawks to a 10-3 record.
Senior defensive back/running back Trey Porter of Centennial was also a repeat selection. He led the Jaguars to a 4-6 mark.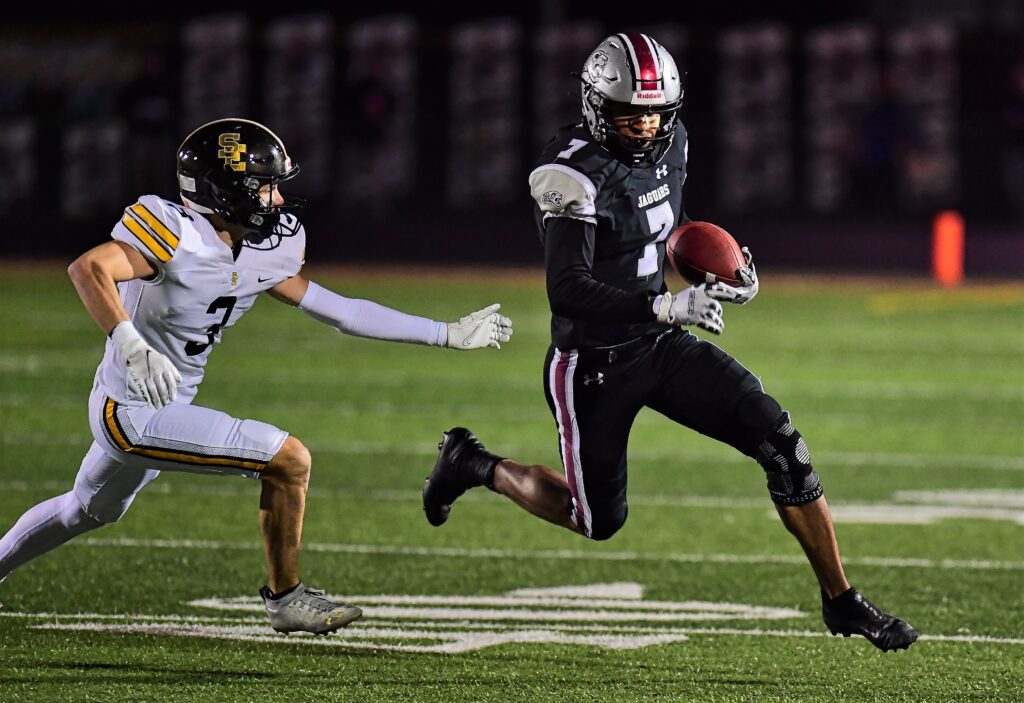 Junior quarterback JJ Kohl was among Ankeny's other first-team picks. He was joined on the squad by five other seniors–receiver Brady McCullough, offensive lineman Antonio Espino, defensive lineman Braden Simonsen, linebacker Sean Gavin and defensive back Ryan Crandall.
Senior quarterback Peyton Goode was among Centennial's other first-team picks. The Jaguars were also represented by senior running back Carter Cahill, junior defensive lineman Brody Targgart, senior defensive back Keegan Andriano and junior defensive back Easton Miller.
Senior linebacker Jackson Penningroth led Ankeny's second-team selections. The Hawks were also represented by junior receiver Will Hinrichs, senior offensive lineman Ethan Thomas, junior offensive linemen Joe Kingston and Andrew Monsivais, senior defensive lineman Nick Eaton, senior linebacker Nate Nessa and senior defensive back Will Cornwell.
Centennial placed a pair of seniors, receiver Isaiah Stearns and defensive back Owen Gates, on the second team. They were joined on the squad by four juniors–offensive lineman Beau Carr, defensive lineman Josh Binstock, linebacker Zach English and long snapper Jake Kluver.
Six other Centennial players earned all-district honorable mention. They are junior running back Ty Morgan, senior tight end Jackson Wyble, junior offensive lineman Cavan Jones, senior defensive lineman J.T. Turner, junior defensive back Beau Gerke and senior kicker Brooks Wee.
Senior kicker Max Pelham and junior defensive lineman Diego Jackson of Ankeny also received all-district honorable mention.