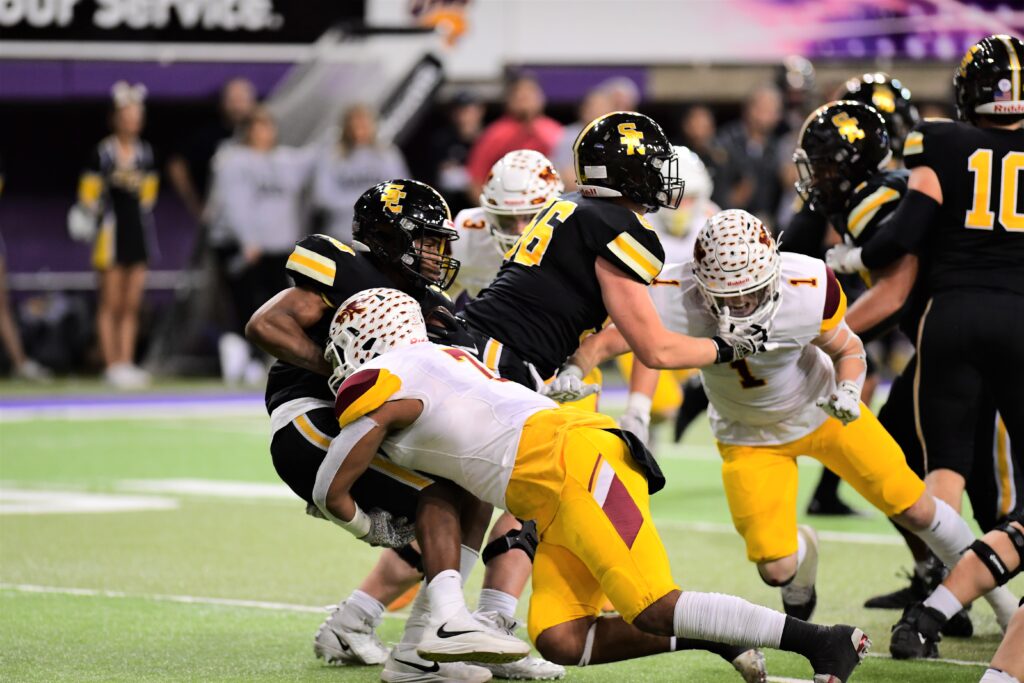 Senior linebacker Tamden Webb-Tate helped the Ankeny football team to a 10-3 record and a runner-up finish in Class 5A. He has been named to the all-district first team for the second year in a row.
Webb-Tate made eight tackles in the Hawks' 24-7 loss to Southeast Polk in the Class 5A championship game on Friday at the UNI-Dome. He led the team this season with 69.5 tackles and two fumble recoveries.
Here is some inside info on Webb-Tate:
Congratulations on an outstanding season. What was the highlight for you?
Thank you, I appreciate it. For me, the highlight of the year was Friday night getting to go out and compete with my brothers. Waukee Northwest was probably the most electrifying game I've experienced. Our energy was different and unmatched so that game stuck with me the most.
Obviously, Friday's game didn't turn out the way you would have liked. What was the difference between the first game against Southeast Polk and the second?
I think the first time we played Polk we bottled up their running game for the most part and offensively put up enough points to come out successful. On Friday Polk stayed true to their scheme, but definitely had a good game plan for us and they did a good job of spreading us out defensively and grinding out first downs to keep their momentum. I would say momentum and overall execution was the difference in this game.
Southeast Polk star Xavier Nwankpa didn't play in the first game due to an injury, and he definitely had an impact on Friday's game with a long punt return and an interception. Is he the best player you've played against?
Xavier is a tough player who can impact the game at any moment, and he has the ability to do so from both sides of the ball as well as on special teams. He was definitely tough to game plan for and required the most attention from us, probably more than any other guy we played this year.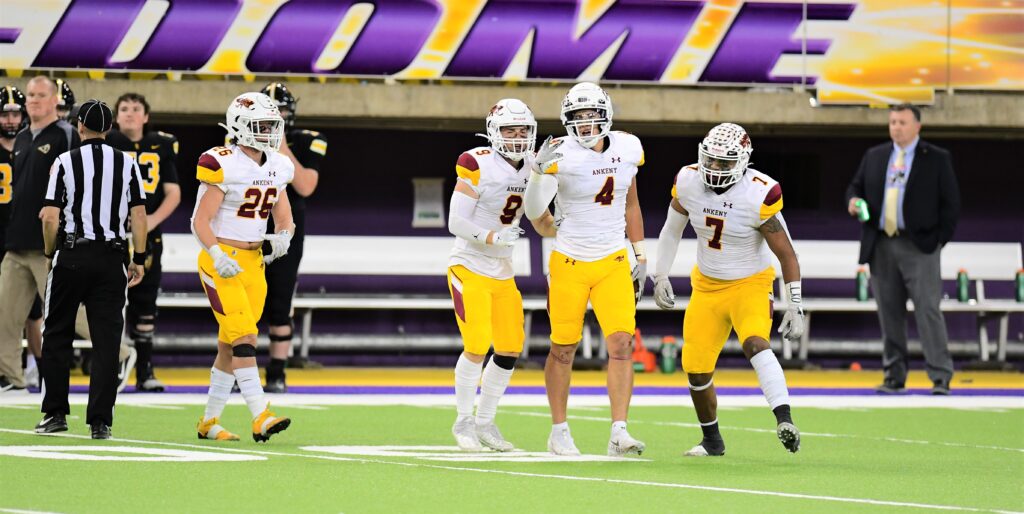 Did you have to be aware of him whenever he played on offense, and did you make any adjustments to account for him?
Yes, we definitely had to be aware of where he was at on the field. We had to honor his abilities and play over the top of him in coverage and make sure to put our best athletes on him.
I know the disappointment of the loss will probably sting for awhile, but you played on back-to-back state finalist teams that were able to win one championship. You have to be awfully proud of what you've accomplished, don't you?
I am incredibly proud of my team. We fought through adversity all year to make it back to the same game that we played in last year. We proved everyone who doubted us after losing a lot of key players from last year's team wrong.
You moved from an outside linebacker position to the inside this season. Was that a move that you wanted to make, and was it an easy transition for you?
I definitely wanted to move back to inside backer knowing that losing some guys would call for me to step up and make the transition. I played inside backer since eighth grade so it was a pretty natural transition for me.
You were clearly one of the leaders of the defensive unit. Who would you say was the vocal leader of the unit?
I would say there were a few guys that took on that role of being the defensive vocal leaders. Myself, Sean Gavin and Nick Eaton really took it to the next level when it came to communication and being leaders on the defense. We really embodied what it was to be an Outlaw and fly to the ball.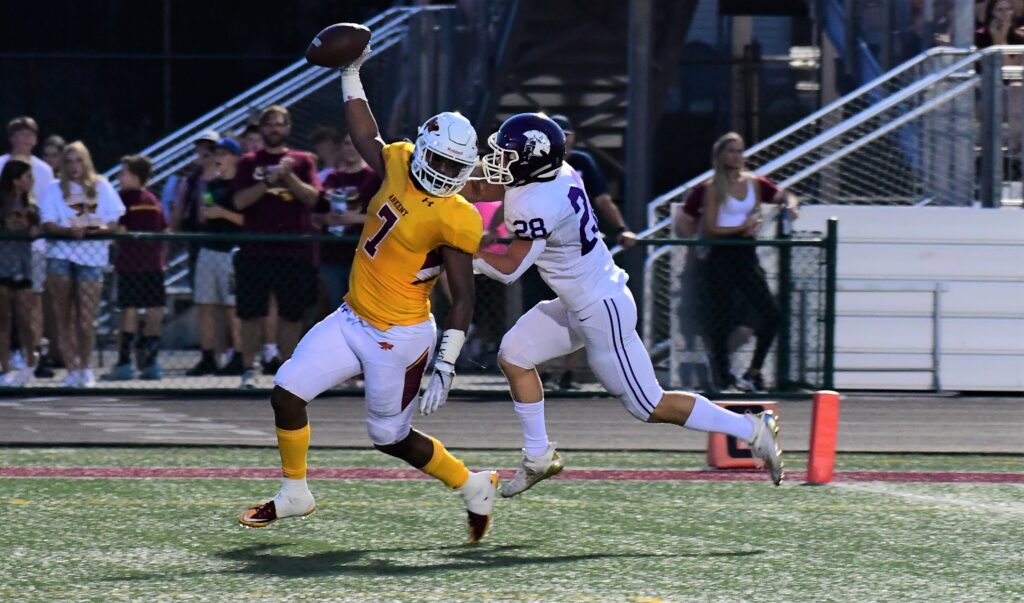 You're also a key member of the Ankeny baseball team. Do you have a favorite sport, or do you like them equally?
I would say football and baseball are pretty even right now. I am open to playing either and would love the opportunity to do so, but the baseball recruiting has been more promising as of late.
Have you decided which sport you want to pursue in college?
I am pursuing both sports as of right now and will wait to see if any more schools are in contact in these next few weeks or so.
Have you looked at any schools yet?
I've looked at a good amount of schools, and I'm in the process of narrowing down where I want to go.
Do you know what you want to study?
When I do make that decision of where I'm going to college, I will most likely study exercise science or coaching.