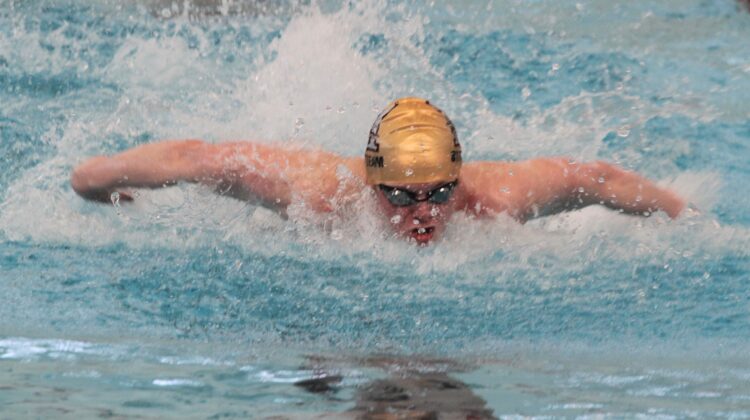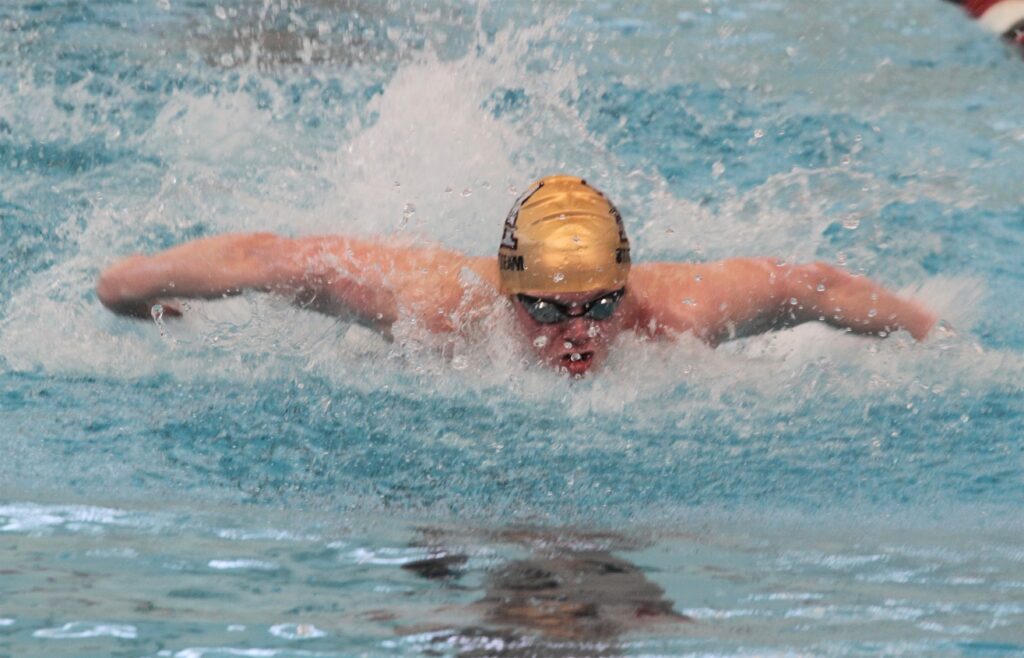 The cupboard is hardly bare, but the Ankeny boys' swimming team faces what appears to be a rebuilding season this winter.
The Hawks have been one of the state's top programs in recent years, capturing a state title in 2019 before two consecutive runner-up finishes. But many of the standouts from those teams are gone, including Trent Frandson, an eight-time state champion who is now a freshman at Cal.
"I think experience is very important when you get to the championship season," said Ankeny coach Justin Crouch. "Right now, that is a big question mark for us as we don't have a lot of state-meet experience returning. It will be very interesting to see how our seniors lead this group of young men. This group has shown a willingness to work hard, which I think will do us well in the long run."
Ankeny boasts four returning state qualifiers in seniors Hudson Griffin and Nathan Neppl, junior Lance Swanepoel and sophomore Owen Schwebach. They are among the 56 boys on the roster.
Swanepoel is a two-time state runner-up in the 100 butterfly. He posted a time of 49.34 seconds at last year's meet, which tied for 78th nationally and allowed him to earn all-American honors.
Swanepoel, who committed to Wisconsin a few weeks ago, has also reached the awards podium twice in the 200 freestyle. He placed fifth in that event as a freshman before taking fourth last season in a time of 1:40.95.
"Lance is a tremendous worker and competitor," Crouch said. "He has some very high goals in mind this season, including being a state champion in an individual event. I wouldn't count him out."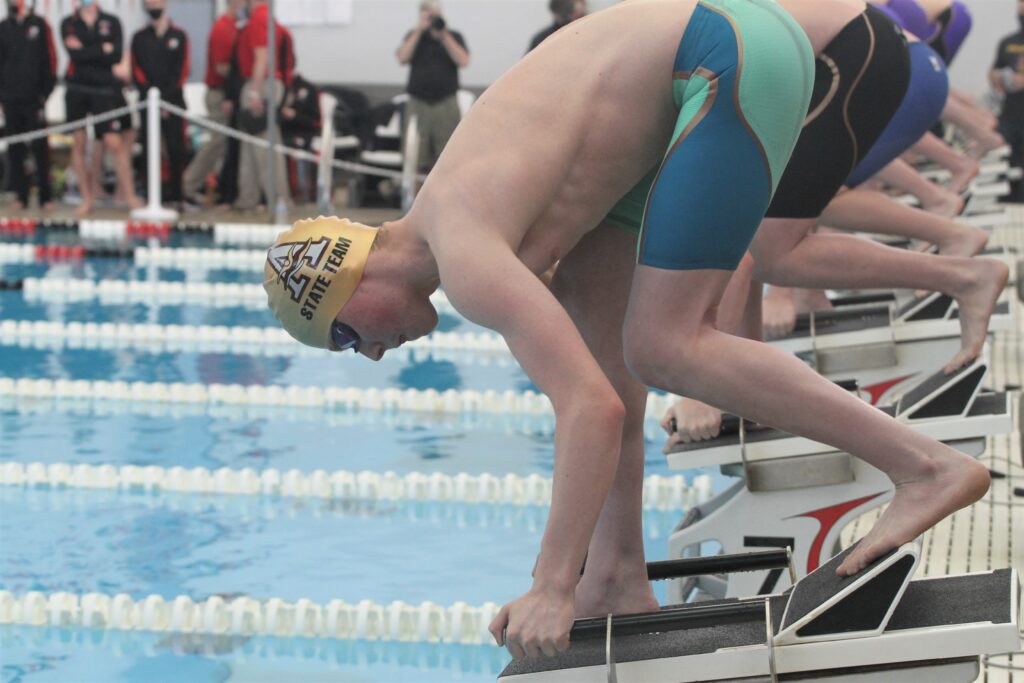 Schwebach made a big impact as a freshman, placing 15th in the 500 freestyle (4:49.21) and 20th in the 200 freestyle (1:48.10). He anchored the Hawks to a ninth-place finish in the 200 medley relay (1:37.22).
Schwebach joined Swanepoel on the winning 200 freestyle relay that earned all-American honors with a time of 1:24.11, which ranked 36th nationally. Swanepoel also anchored the winning 400 freestyle relay that earned all-American honors as well, posting a time of 3:04.22 that tied for 23rd nationally.
Those were the first relay titles in school history.
"I think our strengths are a little hard to determine at this point, but you've obviously got to start with Lance and Owen," Crouch said. "They are extremely talented and work very hard. They will be quite a duo in the butterfly. In fact, they could be successful in almost anything that they swim."
Griffin and Neppl are both returning state qualifiers in the 100 breaststroke. Griffin placed 19th in a time of 1:02.39, while Neppl finished 21st in 1:02.73.
"We need those two guys to step up to that next level to swim super fast to help make a top-notch medley relay," Crouch said.

Karsten Peters, Devin Thornton and Zach Zinn are among the other seniors on the team.
"Those three are varsity returners showing great leadership, and they're ready to step in and help us," Crouch said.
The Hawks will need some younger swimmers to contribute heavily, too.
"Juniors Calvin Howard and Noah Schafer will be a big part of this year's team," Crouch said. "Sophomores Owen Evans, newcomer Roe Denny and Andrew Law have shown great promise and improvement. We have some freshmen in Brock Peterson, Finn Stukerjurgen and Nicholas Robie that could swim in some big varsity spots for us."
The Hawks will open their season on Tuesday by hosting the Ankeny Invitational at Trail Point Aquatics Center. The meet begins at 5:30 p.m.
Crouch said it's too early to know if his team can be a contender at state once again.
"Goals change from year to year," he said. "There are a lot of question marks with this team at this point. I think that if we can come around and peak at the right time we have an opportunity to have a great showing this season. Nonetheless, it will be fun to find out where we can go."