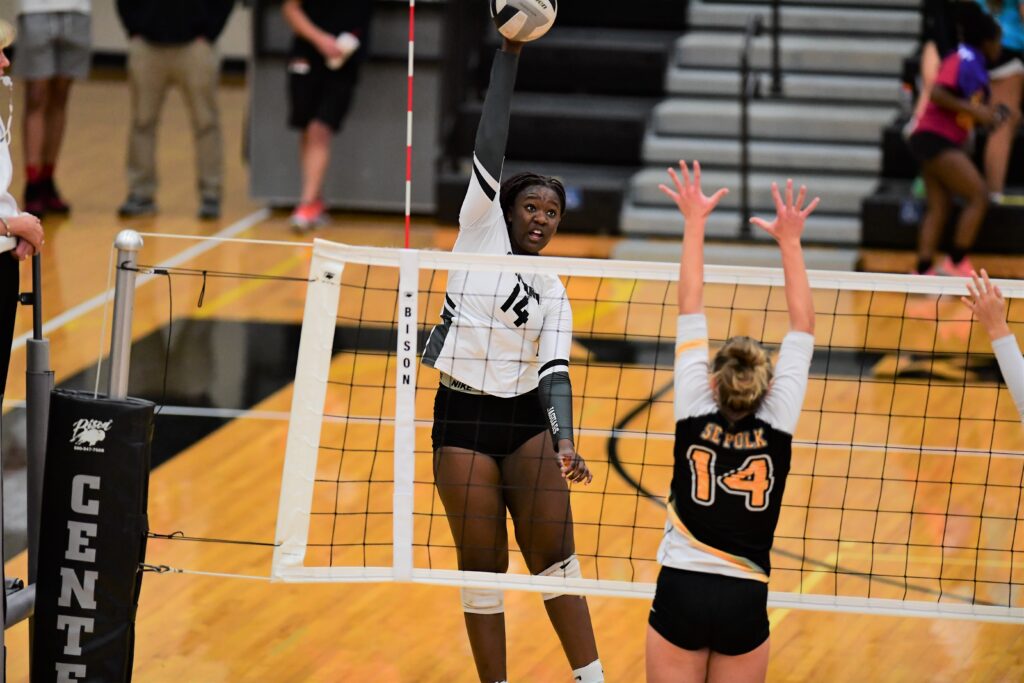 Ankeny Centennial volleyball standout Monica Mirembe has signed a letter of intent with DMACC (Boone).
Mirembe said she looked at some other schools before picking the Bears.
"It was not very hard for me to decide I wanted to go there," Mirembe said. "They have a great nursing program and a welcoming and great environment and people on that team!"
Mirembe, a middle blocker, led the Jaguars to a 30-10 record and a trip to the state tournament. She had a team-high 213 kills and 84 blocks.
Mirembe was a repeat pick to the CIML Iowa Conference first team and was selected to the Class 5A West all-district team. She twice earned all-state honorable mention from the Iowa Girls' Coaches Association.
"I had other colleges looking at me and I looked at some others, but I went on another visit at DMACC last week and loved it and just decided that it would be a great start for me in my high school to college transition," Mirembe said. "I will be studying nursing and trying to get my RN started at DMACC."