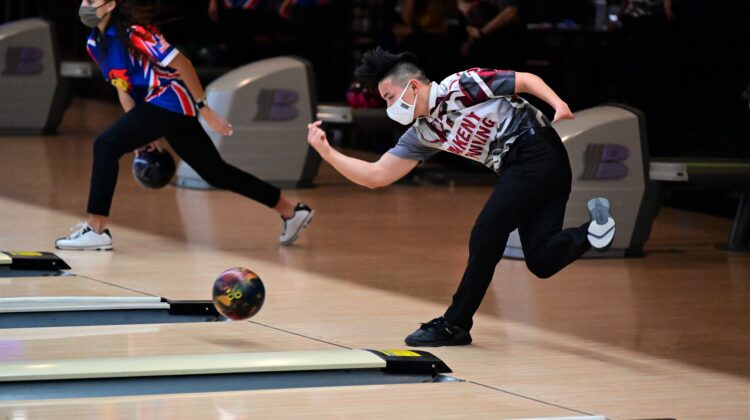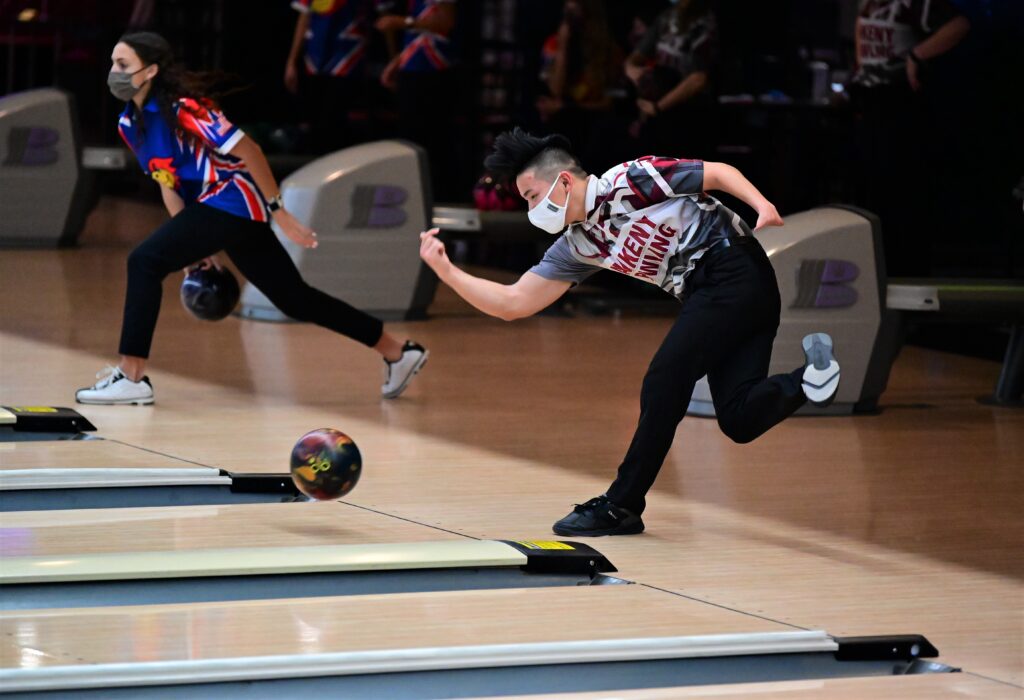 Ankeny bowling coach Lane Richtsmeier is still trying to determine his lineups for Tuesday's season opener against visiting Dowling Catholic at Great Escape.
Right now, Richtsmeier doesn't have enough female bowlers for a full girls' varsity squad.
"We have 27 total kids out but only four girls at the moment–with some possible late arrivals, hopefully this week," Richtsmeier said. "So our fingers are crossed that we'll gain some more girls. Girls are always tough to recruit in this sport as not a lot of girls go out for bowling as they participate in other activities. This year we are not cutting anyone as we just don't have the numbers to do so, and we have the space right now to keep everyone."
Both Ankeny teams went 2-1 in the CIML Iowa Conference a year ago. The Hawkettes finished 7-3 overall, while the Hawks went 4-6.
The Ankeny girls' team will have to replace four-year varsity regular Isabel Tetmeyer. Tetmeyer was the Iowa Conference champion as a senior and is now bowling at Grand View.
The Hawkettes' returning varsity bowlers are senior Lynn Cronk and junior Marissa Larson-Minar. Cronk posted an average score of 237 last year for a two-game series, while Larson-Minar had a 234 average.
The Ankeny boys' squad will also have to replace a four-year varsity regular in Gage Payton. He placed 15th in the Class 3A state tournament in 2020 to lead the Hawks to a fifth-place finish.
Seniors Aidan Doruska and Blake Schumacher are both back for the boys' team. Schumacher posted an average score of 389 last season, while Doruska had a 363 average.
Schumacher bowled a 489 series in a loss to Ottumwa at Great Escape. Doruska had a 452 series in a matchup against Southeast Polk and later bowled a 396 to lead the Hawks to a fifth-place finish at a district meet.
"We have a lot of returning JV boys and some new faces as well," Richtsmeier said.
Richtsmeier will need some of the inexperienced bowlers to step up this season.
"This year is going to be a challenge for us as I can't solely rely on our returners to carry the full team," he said. "It will take a whole team effort if we want to go to state. I tell the kids all the time, 'If we have fun and give 100 percent to every shot, that's all I can ask for.' We just have to stay positive in our effort and hopefully we can come out on top."