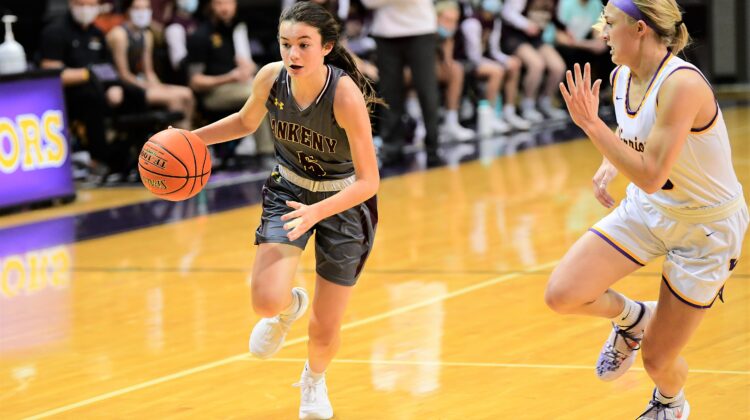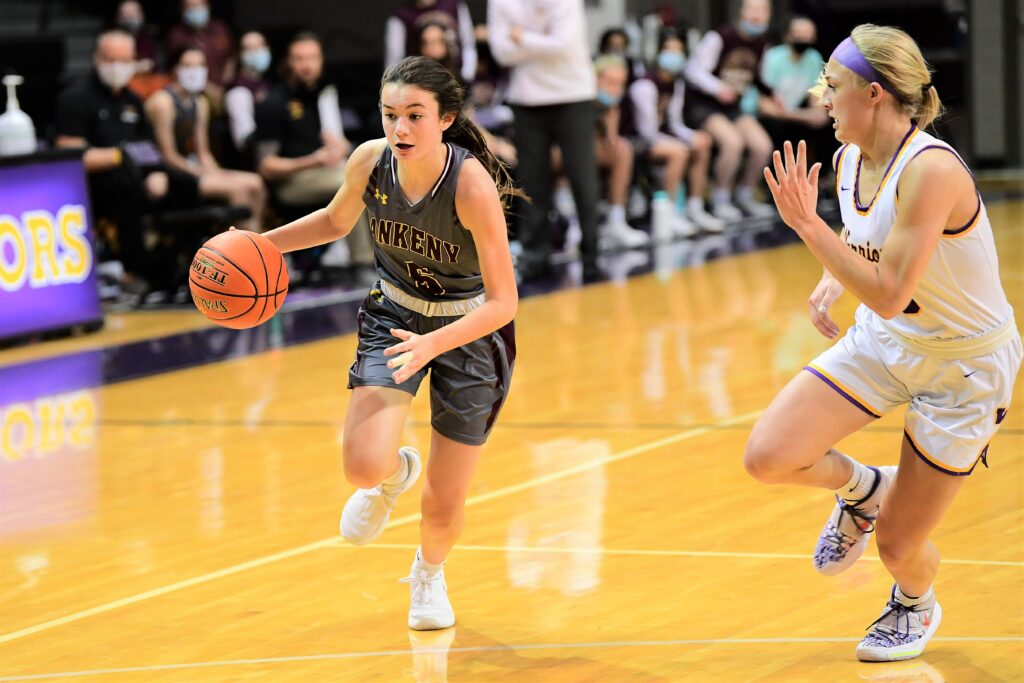 It might take awhile for the Ankeny girls' basketball team to reach its potential.
The Hawkettes return only two starters from a squad that posted a 10-7 record last year for the program's first winning season since the split into two high schools.
"We are extremely young with only two seniors, and both of them have not played very many varsity minutes in the past," said Ankeny coach Dru McAnelly. "We have a bit of a learning curve and will have some growing pains, but I think by mid-January we could be a pretty good basketball team!"
Ankeny boasts one of the best guards in the CIML in junior Jenna Pitz, who begins her third season as a starter. She averaged 9.9 points and 3.1 rebounds per game a year ago while leading her team with 89 assists and 35 steals.
Pitz shot 38.3 percent from 3-point range, making 18-of-47 attempts. She was named to the Iowa Conference first team.
Pitz has been more of a distributor in the past, but may be asked to become more of a scorer this season.
"Jenna is more than ready and really excited for the challenge," McAnelly said. "She is a natural born leader and has all the attributes it takes to be a great team leader. Jenna has been leading by example and her actions which she will continue to do, but she is ready for the emergence of being a more vocal leader."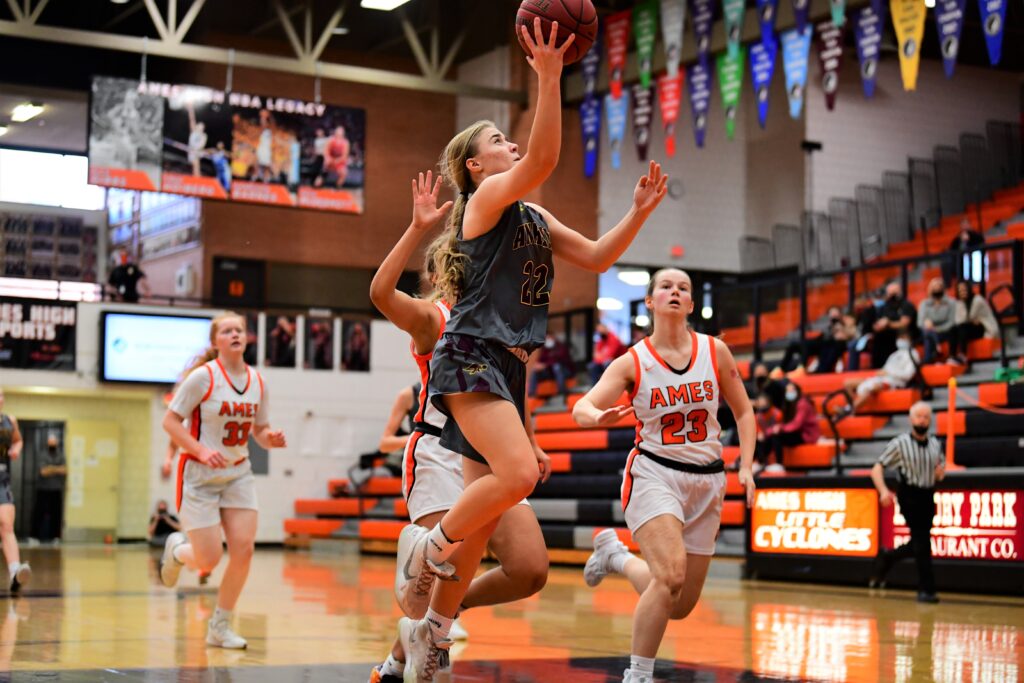 Sophomore guard Karsen Jacks is also back after starting all but one game last season. She averaged 5.1 points and 3.5 rebounds while also contributing 32 assists and 19 steals.
Jacks, who made 11 3-pointers, may also be needed to take on a larger offensive role.
"She has put in a ton of time in the offseason and has worked extremely hard," McAnelly said. "She is a very determined and driven basketball player. She has worked on her game to be (more of an impact) player for us."
Forward Katelyn Anderson and guard Jadyn Filling are the team's only seniors. They both saw limited action last season.
Anderson played in 16 of the 17 games, averaging 1.9 points and 1.3 rebounds. Filling played in seven games, making 4-of-7 3-pointers and averaging 2.3 points.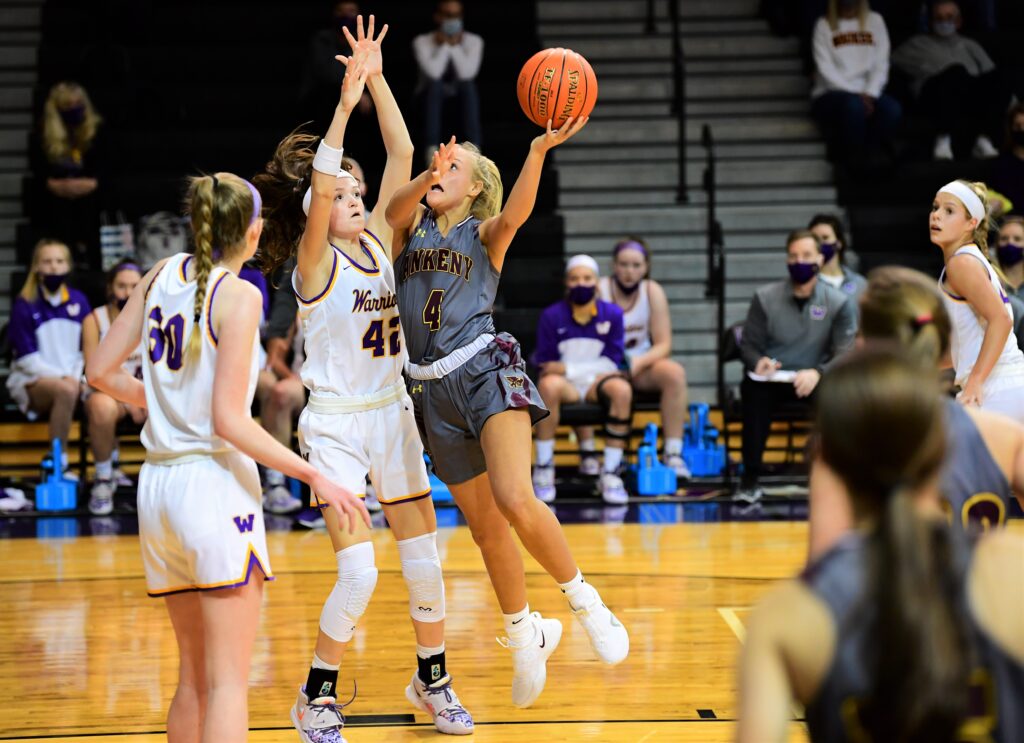 Several other players are also expected to see some playing time, including junior forwards Jasmine Moser and Zoe Shadravan, junior guards Kendra Lewis and Rylee Riesberg, sophomore forward Cassie Johnson and freshman guard Savannah Gage. Some of those girls have already starred in other sports but lack experience on the basketball court.
Moser was the starting goalkeeper on Ankeny's state runner-up girls' soccer team last spring. Johnson is considered one of the nation's top softball prospects in the Class of 2024, while Gage ran in the state cross country meet last month.
"The practices have been good," McAnelly said. "We've had lots of energy, and the girls are working really hard with lots to prove."
Ankeny will open its season on Tuesday by hosting Southeast Polk, the No. 5 team in the Class 5A preseason rankings, at 6:15 p.m. The Rams went 15-4 a year ago and return a pair of standouts in senior forward Brooke Woodyard and junior guard Brooklin Dailey.