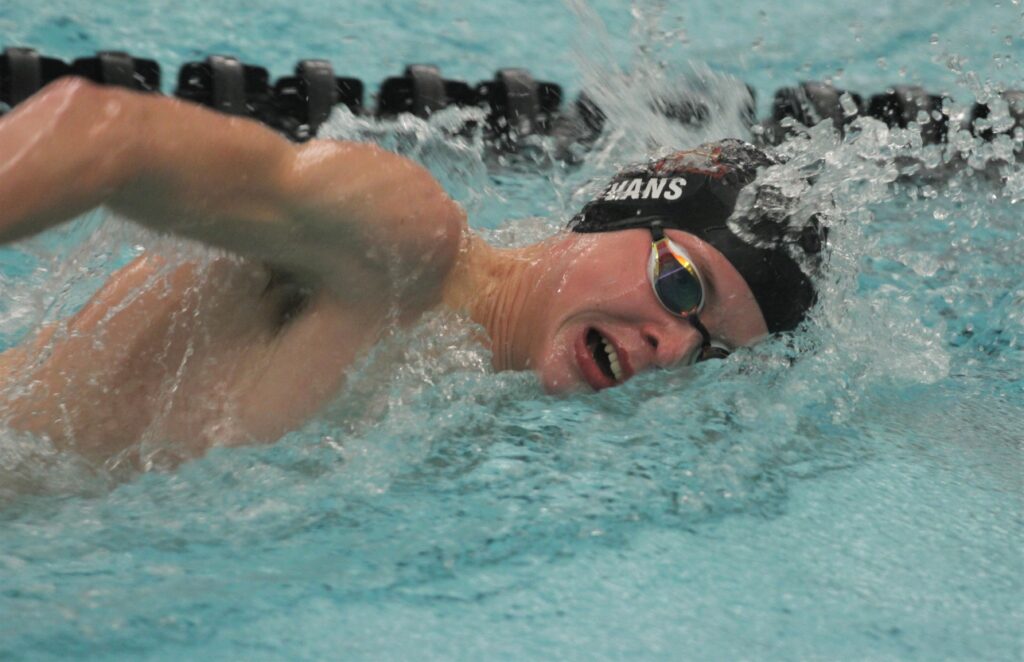 Tuesday's Ankeny Sprint Invitational gave the Ankeny boys' swimming team an early chance to see how the Hawks stack up against some of the state's top squads.
Defending state champion Waukee won the six-team meet with 473 points. Valley placed second with 405 points, followed by Ankeny with 373.
"There definitely was a lot of fast swimming in the pool on opening night," said Ankeny coach Justin Crouch. "It was a lot of fun to see teams with a lot of talent."
The meet at Trail Point Aquatics Center featured shorter versions of the traditional individual events. Ankeny's Lance Swanepoel placed second in both the 50 butterfly and 25 freestyle.
The closest race came in the 50 butterfly, where Waukee's Drew Reiter won with a time of 23.09, edging Swanepoel by .01 seconds. They were the top two finishers in the 100 butterfly at last year's state meet.
Swanepoel later posted a time of 9.81 seconds in the 25 freestyle, finishing behind Waukee's AJ Abram (9.56). Abram and Swanepoel placed third and fourth, respectively, in the 200 freestyle at the state meet.
"That 50 fly was really close," Swanepoel said. "Honestly, I thought I had it but when it came to the wire he won, and that's just the way it goes sometimes. I'll actually be swimming with both AJ and Drew on relays at junior nationals coming up as they are my club teammates so it is always good to get to race those guys."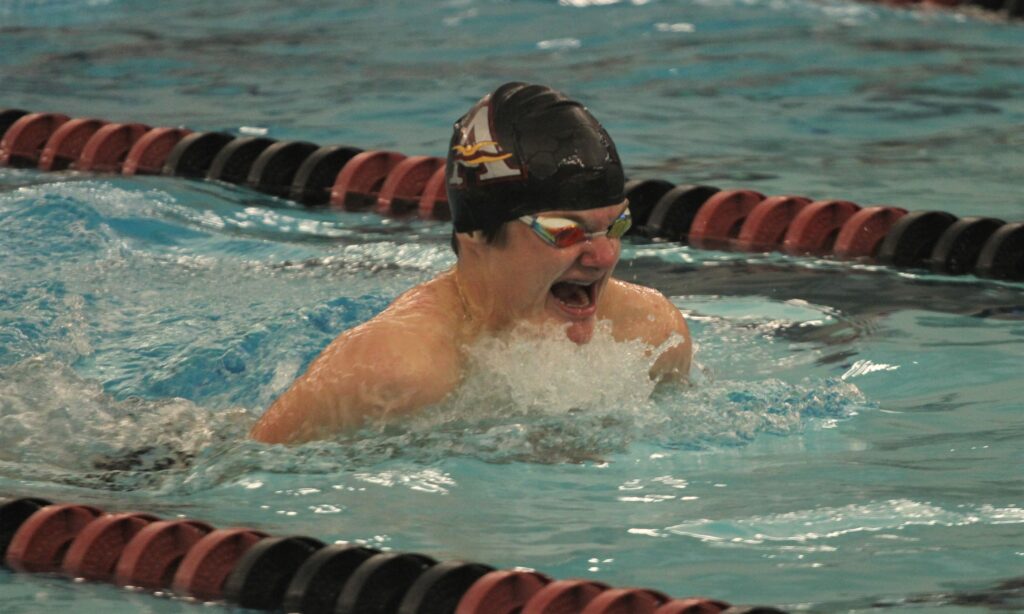 Owen Schwebach provided the Hawks' lone victory, winning the 50 freestyle in 22.25. He took third in the 50 butterfly in 23.58.
Ankeny's Zach Zinn placed fourth in the 200 freestyle with a time of 1:53.10. He finished fifth in the 100 freestyle in 51.40.
Noah Schafer took fifth in the 200 freestyle in 1:55.32. Brock Peterson was sixth in the 50 backstroke in 26.96, and Nathan Neppl finished eighth in the 50 breaststroke in 29.89.
"With having a young team it is good for them to see what good competition looks like," Crouch said. "I think although it was just sprint events I learned that our team can compete at a high level. Waukee and Valley are two of the best teams in the state and to have as many close races as we did is testament to the talent that continues to develop here in Ankeny."
Ankeny opened the meet with a third-place finish in the 200 medley relay. The foursome of Peterson, Neppl, Schwebach and Swanepoel was clocked in 1:39.84.
Swanepoel later anchored the Hawks to another third-place finish in the 200 freestyle relay. He teamed up with Schwebach, Zinn and Devin Thornton to post a time of 1:30.57.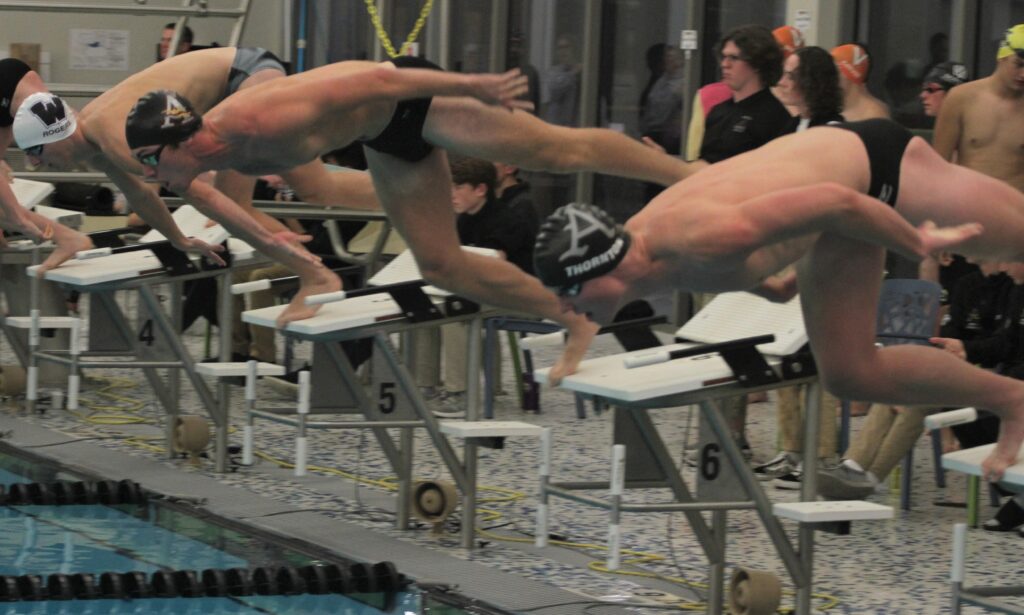 Swanepoel had splits of 21.57 and 21.25 in those two relays.
"Overall, I thought it was a great meet for me," Swanepoel said. "Going 21 twice in my relays was really big for me."
The Hawks placed fourth in the 400 freestyle relay. The team of Zinn, Peterson, Schafer and Thornton was clocked in 3:28.31.
"There were definitely some things we could be better at," Crouch said. "I felt like at times our starts and turns could have been better. With the early part of the season we are in, this isn't uncommon. Also, being early in the year we just have to continue to increase that aerobic base so we can get into our harder training schedule throughout the winter months."
Still, Crouch was encouraged by his team's performance.
"Some of the swims by the guys surprised me in a good way," he said. "We were much better Tuesday than we were at time trials. I think we have a lot of room for growth here which is exciting. Hopefully, we grow from this experience and continue to develop into a team that can compete in February."
The Hawks will travel to Des Moines Roosevelt for a dual meet against the Roughriders on Nov. 30.