A few days ago, Ankeny girls' basketball coach Dru McAnelly said he thought he could have a pretty good basketball team by mid-January.
If Tuesday's season opener against fifth-ranked Southeast Polk was any indication, it's not going to take that long.
Ankeny battled the visiting Rams on even terms for much of the game before Southeast Polk pulled away down the stretch for a 59-45 victory. The Hawkettes led, 43-42, with about 6 minutes left before being outscored, 17-2, the rest of the way.
"This is the least amount of practice that we've ever had before an opening game, and for us to be in kind of a heavyweight slugfest for about 29 minutes there and to have a chance, we're going to stay big picture and get back to work (Wednesday)," McAnelly said. "I'm very proud of them."
Brooklin Dailey poured in a game-high 27 points on 10-of-14 shooting to lead the Rams, but it was Stella Charleston who ignited her team's late flurry. She scored all 11 of her points in the first 4 minutes of the fourth quarter, including a pair of 3-point goals.
"I think we all got a little tired toward the end, and that's when they went on their run," said Ankeny sophomore Karsen Jacks.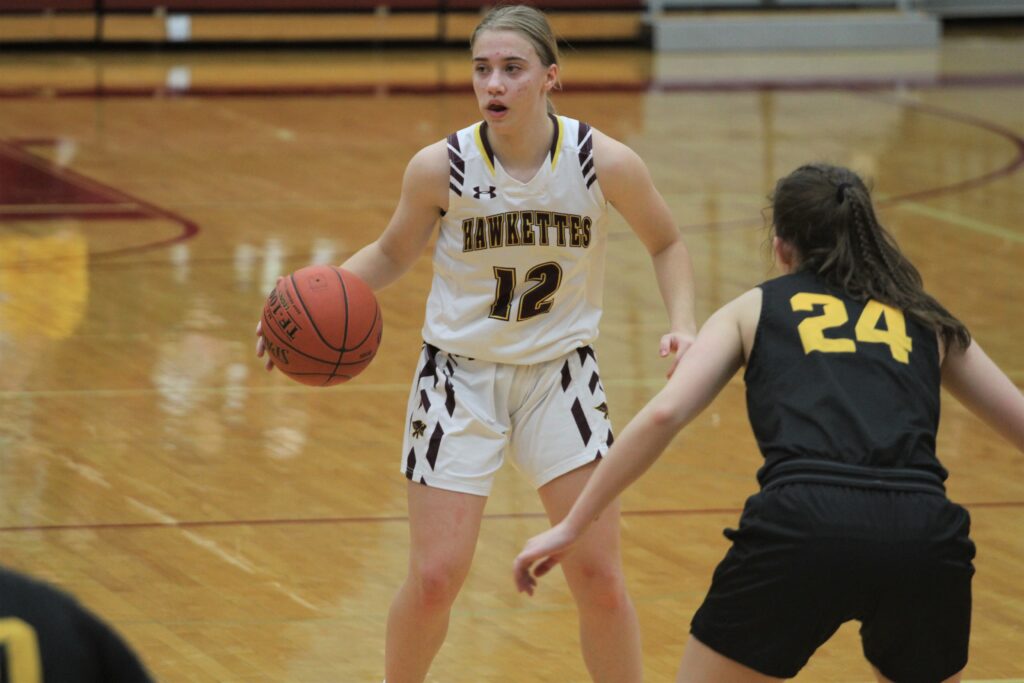 Jacks scored a career-high 16 points on 6-of-13 shooting in the loss. She also had six rebounds and four assists.
Jenna Pitz added 12 points and a pair of steals.
"I thought it was a really good first game for us since we have a lot of new people coming in," Pitz said. "It was kind of a blind game because we didn't know matchups, but I thought we showed up and played really hard and played well."
There were six lead changes and five ties in the game. Ankeny held a 34-29 halftime lead after closing out the second quarter with a 10-3 run.
"We were feeling good," Jacks said. "I thought we could (sustain our momentum)."
Jacks had 14 points in the first half. She made three of her team's six 3-pointers, including one that she banked in.
After scoring 15 points before the break, Dailey then produced all 10 of the Rams' points in the third quarter. Her 3-pointer tied the game at 39-39 with 2:37 left in the period.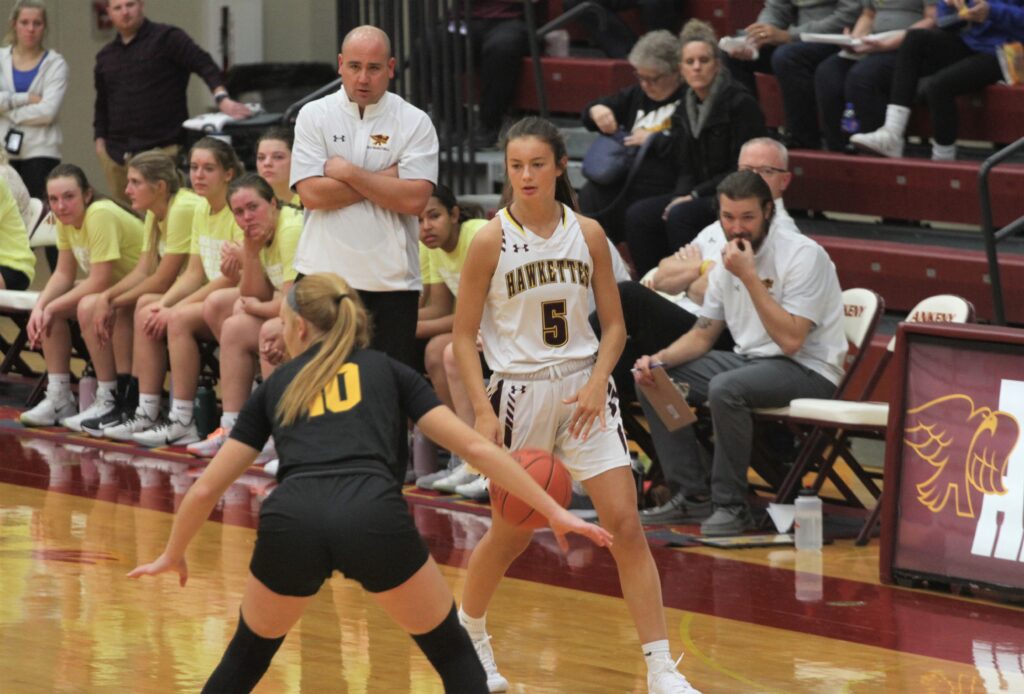 "She's a handful," Jacks said of Dailey. "She's a really good player."
The Hawkettes took their final lead, 43-42, on a drive by Jacks with 5:47 remaining. Charleston answered with a drive of her own, then hit a 3-pointer shortly thereafter before converting a 3-point play to give Southeast Polk a 52-45 advantage.
"We let her get loose in transition, and that just comes back to some fundamental things like conditioning," McAnelly said. "Those are fixable things."
Ankeny went scoreless over the last 4:57 and finished with just 11 second-half points. The Hawkettes shot 43.2 percent from the field (16-of-37).
"I thought offensively the second half we got a little stagnant and made some costly turnovers, and we got tired," McAnelly said. "We've got to get back to work and get our legs because there was a minute there where they really hurt us with transition points. That changed the whole momentum of the game."
Ankeny will host Des Moines North (0-1) on Monday. The Polar Bears opened their season on Tuesday with a 44-30 loss to No. 9 Ankeny Centennial.