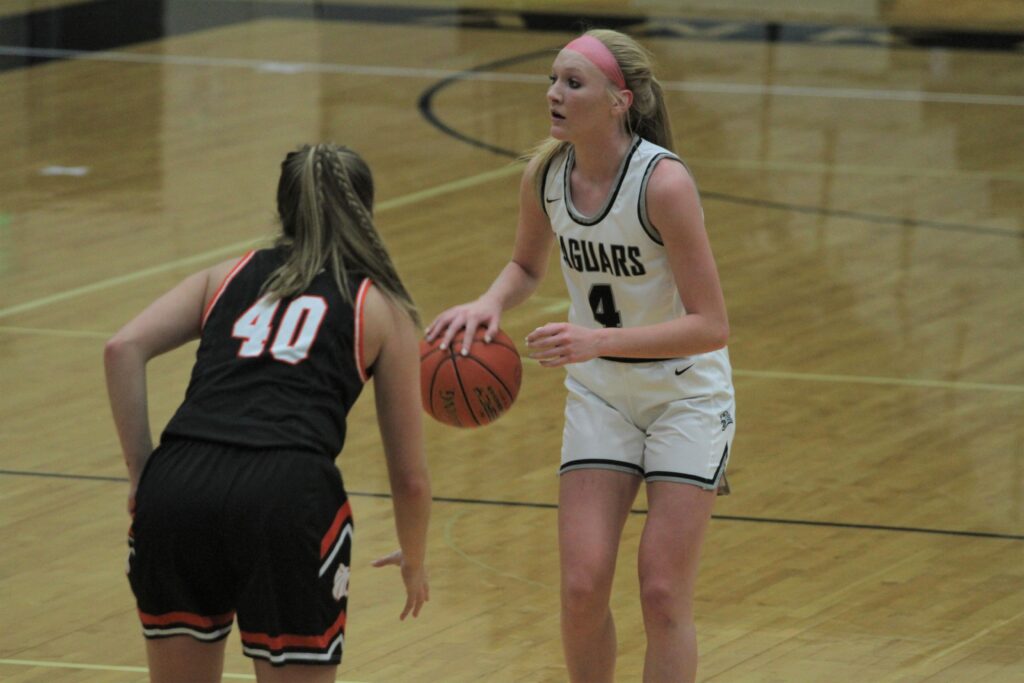 A matchup against Des Moines North used to be an easy win for most girls' basketball teams in the CIML.
Ankeny Centennial found out on Tuesday in its season opener that this year's version of the Polar Bears is different.
The ninth-ranked Jaguars pulled away in the second half for a 44-30 road victory, but North showed that it's going to be a lot more competitive than it's been in the past.
"Going down to North is not going to be an easy win this year, so we were happy to get out of there," said Centennial coach Scott DeJong. "They've got this freshman (Amani Jenkins) who is rated the 25th-best freshman in the country–she's a big kid. They go 6-1, 6-foot, 6-foot along the front line. You don't see that a lot anymore. It affected some of our shots, especially when we were going to the basket. But I thought we settled in and played a lot better offensively as the game went on. Defensively, I thought we were really good the whole game."
The Jaguars trailed, 6-4, before outscoring North in the second quarter, 14-8, to take an 18-14 halftime lead. They extended the advantage to 31-19 after three quarters.
"I thought we played really hard," DeJong said. "It was kind of a knockdown, drag-out game. But we just kept playing better and better."
Cleao Murray scored 11 of her 14 points in the second half to lead Centennial. She also dished out six assists.
"Cleao has shown that she's going to be a leader for us," DeJong said. "She played really well in the second half. She took the ball to the basket and had a lot of assists."
Makenna Clark and Kennedy White each had eight points. Freshman Jaeden Pratt grabbed eight rebounds.
Jenkins had 10 points, 10 rebounds and three blocks to lead North. Former Centennial player Nyla Seay contributed two points and two assists.
The Polar Bears were unable to overcome 20 turnovers. They also went 0-for-10 from 3-point range.
Centennial will be back in action on Friday, traveling to Urbandale for a 6 p.m. contest. The J-Hawks (0-1) opened their season on Tuesday with a 58-32 loss at Indianola, the No. 2 team in Class 4A.