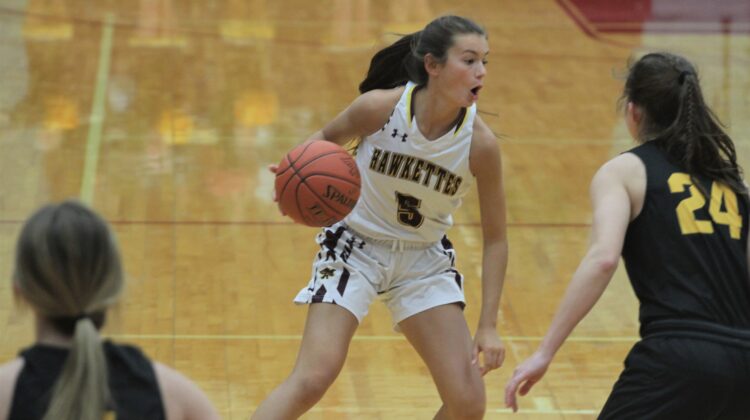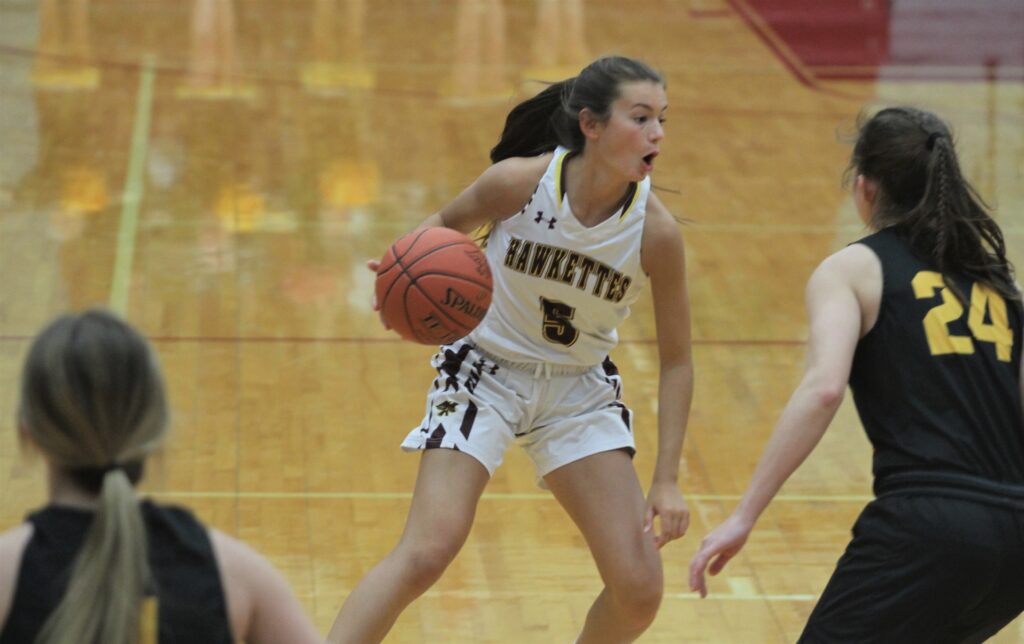 Junior guard Jenna Pitz is one of two returning starters for the Ankeny girls' basketball team. She was named to the CIML Iowa Conference first team as a sophomore, when she averaged 9.9 points and 3.1 rebounds per game.
Pitz scored 12 points and had two steals in Ankeny's 59-45 loss to fifth-ranked Southeast Polk in its season opener on Tuesday. The Hawkettes will host Des Moines North on Monday.
Here is some inside info on Pitz:
What did you think of your team's performance against Southeast Polk?
Southeast Polk is a very good team so we knew it was going to be a good test out of the gate. Although I wish the outcome would have been different, I was proud of our team effort.
Your team held a one-point lead before the Rams closed out the game on a 17-2 run. Do you think your team got tired down the stretch?
We have to give Southeast Polk credit as they just executed better down the stretch. We proved to ourselves and others that we can compete with one of the best teams in the state so this will give us a lot of confidence going forward.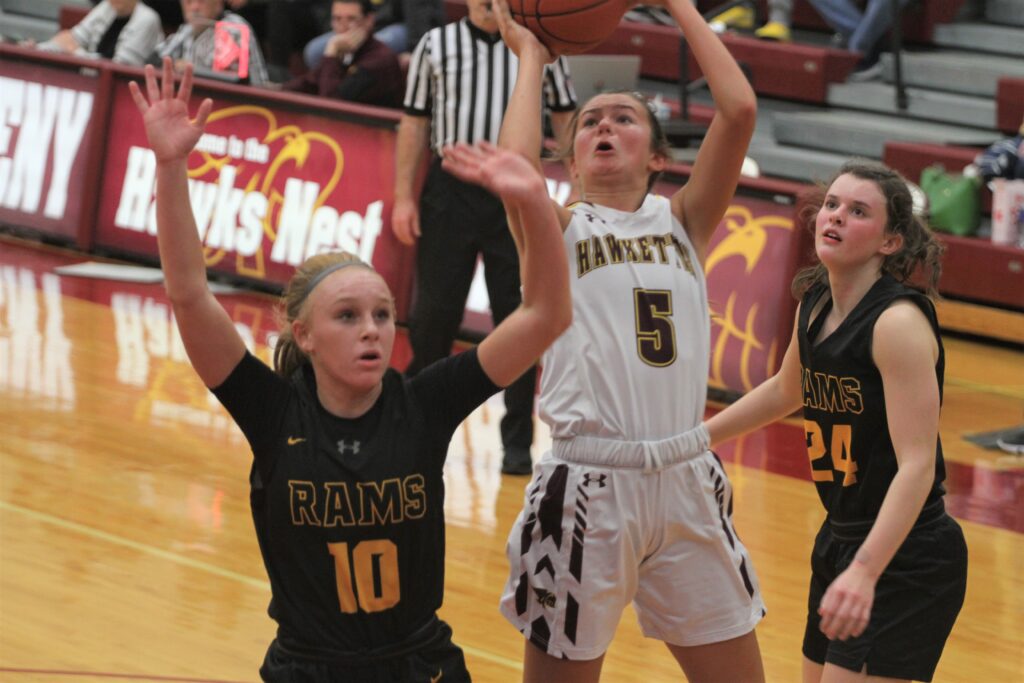 Your team obviously doesn't have a lot of height, and you even jumped center on the opening tipoff. Is that the first time you have ever done that?
Yes, that was the first time I've ever done the opening tip. Although we don't have much height, I think we will make up for it with our effort and athleticism. We are working hard on defending and boxing out so I am confident our lack of size will not be a problem.
Southeast Polk's Brooklin Dailey finished with a game-high 27 points. What makes her so difficult to defend?
Brooklin is a great player, and you have to give her a lot of credit. I've competed with and against Brooklin for a long time. Brooklin works hard on her game so it's no coincidence that she is such a solid player. She can score inside and out and has a great basketball IQ.
The Rams also got 11 big points from Stella Charleston–all of them in the fourth quarter. Did you know she was capable of erupting like that?
We tried to slow Brooklin down, and Stella stepped up with a strong fourth quarter. Southeast Polk has a good group of players around Brooklin with many girls that can step up and score when needed. Stella proved that she could do that in the fourth quarter.
Your team got a career-high 16 points from sophomore Karsen Jacks, who made three of the Hawkettes' six 3-point goals. How has her game improved since last season?
Karsen has worked hard in the offseason, and it showed in her first game. Karsen is solid on the offensive and defensive end of the floor and is going to be a key to our success this year.
I was also impressed with the play of freshman Savannah Gage, who scored four points and also defended Dailey at times. Did you know before the season started that she would be able to step in and contribute right away?
Savannah is a great player, and I had no doubt she would step in right away and be a key contributor. Savannah is a hard worker and is a great teammate. I look forward to the opportunity to compete with her the next two years.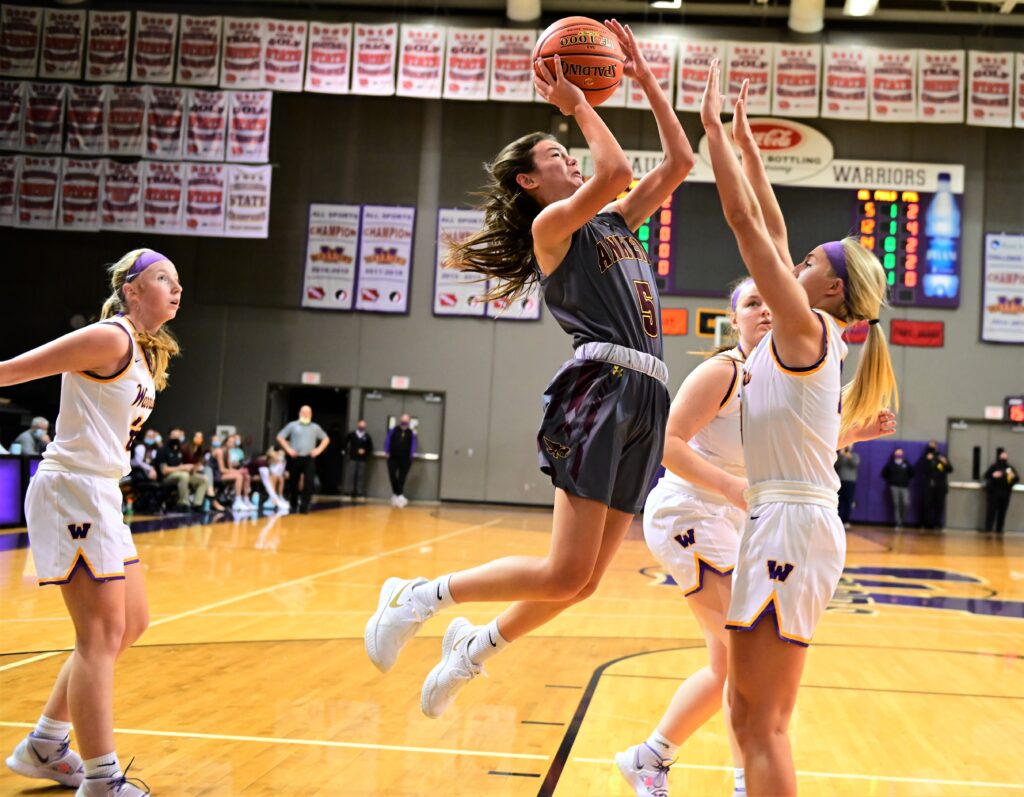 Goals for the season?
Winning a lot of games and making it to Wells Fargo (Arena for the state tournament) are definitely our main focuses for this season, and then we will see what happens after that. We have high expectations and goals set for this season.
Your team has a new assistant coach this season in former Ankeny player Codee Myers. What has she brought to the program?
Codee has been a great addition to the staff. She knows the game well and is able to relate to all of us really well. We all really enjoy her being on staff.
Where are you at in the recruiting process? Have you started looking at schools yet?
My main focus is on achieving success in my school sports this year. I have enjoyed the recruiting process, but as of now I am keeping my options open and focusing on this season.
Did you do anything special for Thanksgiving?
My two brothers and sister were home so I really enjoyed spending quality time with them before they go back to college.