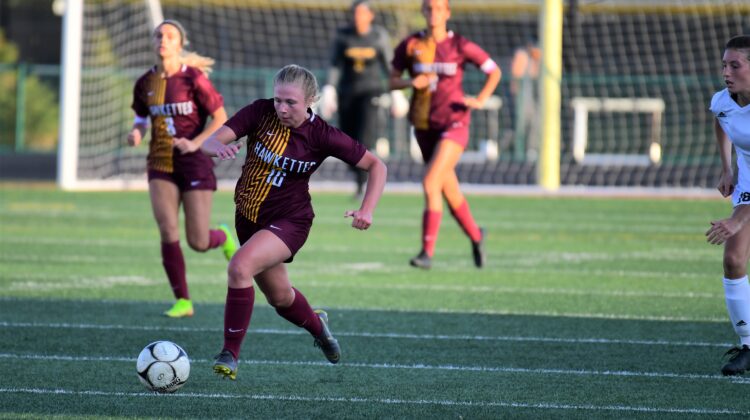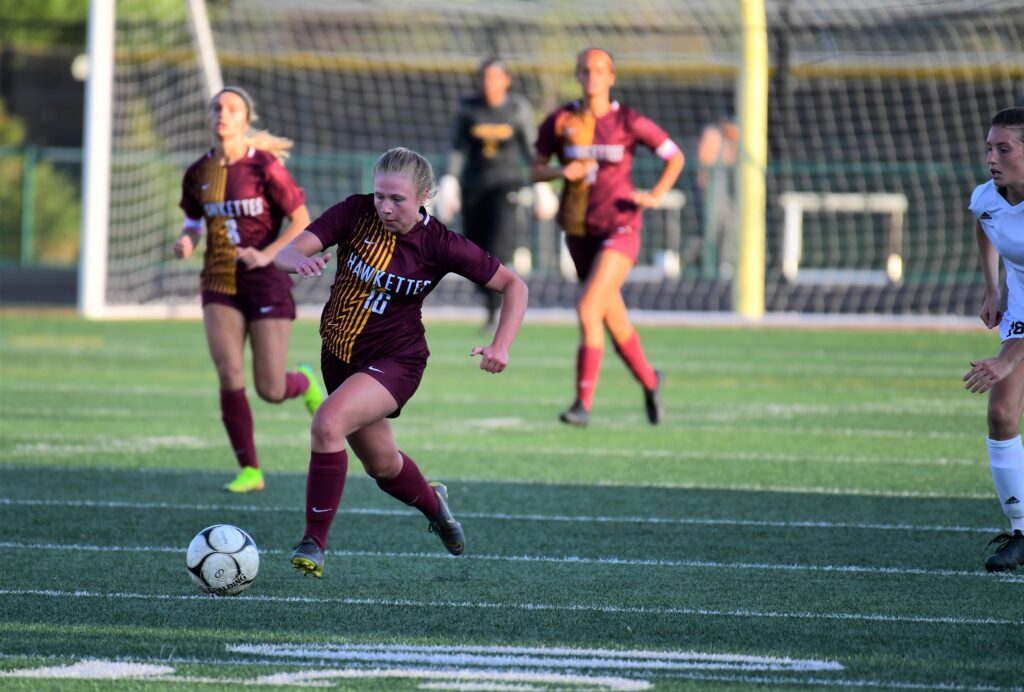 Ankeny senior Maddie Foels is a strong defender on the soccer field and on the volleyball court.
She could have elected to play either sport at the collegiate level, but she decided that her future was on the pitch.
Foels has verbally committed to play soccer for Loras College. She announced her decision via Twitter on Sunday.
"I'm beyond excited to announce that I have committed to Loras College to further my academic and soccer career!" Foels tweeted. "Thank you so much to all my friends, family, coaches, and teammates for the support they've given me throughout the years. Go Duhawks!"
Foels focused on volleyball for awhile, but eventually came to the conclusion that she didn't want to pursue that sport in college.
"I did consider it, but over time I just found I started to enjoy soccer more," Foels said. "I actually stepped away from soccer for a couple years then came back and I really believe doing that made me enjoy the sport a lot more."
Foels helped the Hawkettes to a 14-5 record and a second-place finish in Class 3A last season. She received all-conference honorable mention.
Foels was also a key player on the Ankeny volleyball squad. She helped the Hawkettes to the Class 5A championship a year ago and an appearance in the Class 5A semifinals this season.
Foels said Loras was the only school that she looked at to be a student-athlete.
"I liked how Loras seemed just like one big family," she said. "When I visited I got to meet some of the players as well, and they were super nice and I just felt like I fit in. I even got to experience the locker room pregame, and it just really made me excited to become a part of the team.
"Overall, I just felt like I would be able to really thrive and have fun there as well as have a great support system," she added.