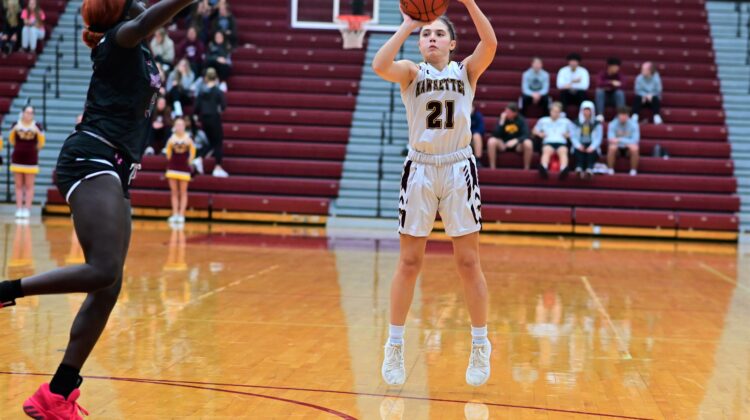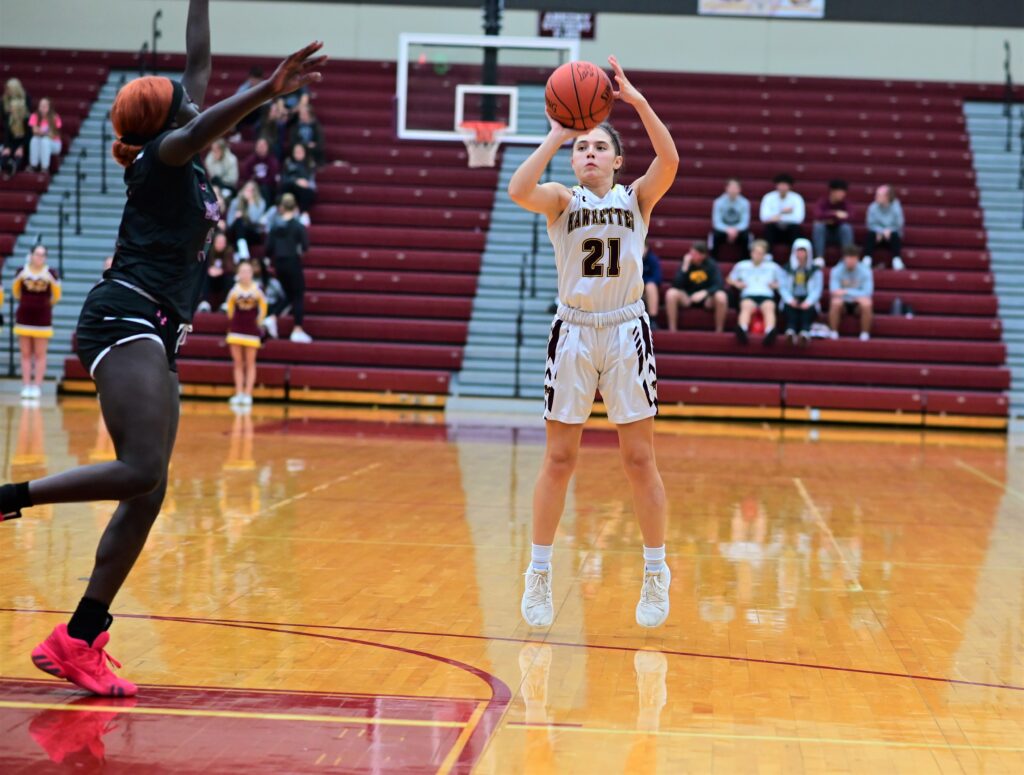 Jadyn Filling didn't hesitate when she had an open look at the basket.
The senior guard drained a huge 3-point goal with 3 minutes 32 seconds left, sparking a late 11-2 run that lifted the Ankeny girls' basketball team to a 44-40 victory over visiting Des Moines North on Monday.
"I was struggling with confidence coming into this game, but I really feel like I was able to channel my old self in the second half and hit that shot," said Filling, who finished with seven points and three steals.
North (0-2) led most of the way before Filling's 3-pointer tied the game at 36-36. Filling, who played in just seven games last season, has now become a key player for the Hawkettes (1-1).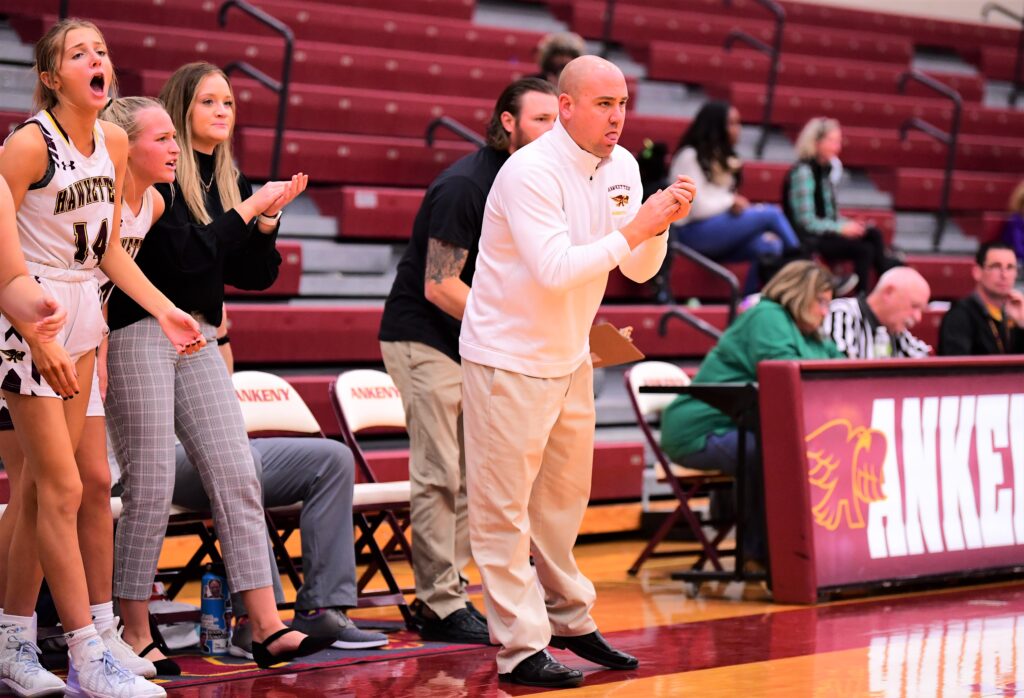 "Right there is the beauty of sports," said Ankeny coach Dru McAnelly. "There's a girl that's hardly played varsity basketball, battled through some injuries last year, put a ton of time in the gym, and in a key moment hits a huge shot. I'm so happy for her. She's so well deserving."
Ankeny's Karsen Jacks scored off a loose ball with 2:57 to go to put her team ahead for good. The Hawkettes then made 6-of-10 free throws over the final 1:47 to seal their first win of the season.
Ankeny won despite shooting just 35.7 percent from the field (15-of-42) and 29.4 percent from behind the arc (5-of-17). The Hawkettes also missed seven of their first 10 attempts from the charity stripe.
"We're a young team and we've got a lot of things to work out, but that's a really big win because that's a very good North basketball team. Centennial had a good game with them (on Tuesday)–we saw that on film," McAnelly said. "We couldn't throw it in the ocean tonight, but we found a way to win against a good team that really isn't a good matchup personnel-wise with multiple players being long and big. It was a tough matchup for us, but just to come together and pull one out shows a lot about their character."
Jacks scored a game-high 14 points on 5-of-9 shooting, including six in the fourth quarter. She also had six rebounds and three assists.
Ankeny's Jenna Pitz added 10 points and three assists. Katelyn Anderson grabbed six rebounds.
Destine Swanks led the Polar Bears with 10 points. Laphina Campbell had nine points, three assists and two steals.
Standout freshman Amani Jenkins chipped in seven points and eight rebounds. But she battled foul trouble for much of the game and eventually fouled out with less than 2 minutes left.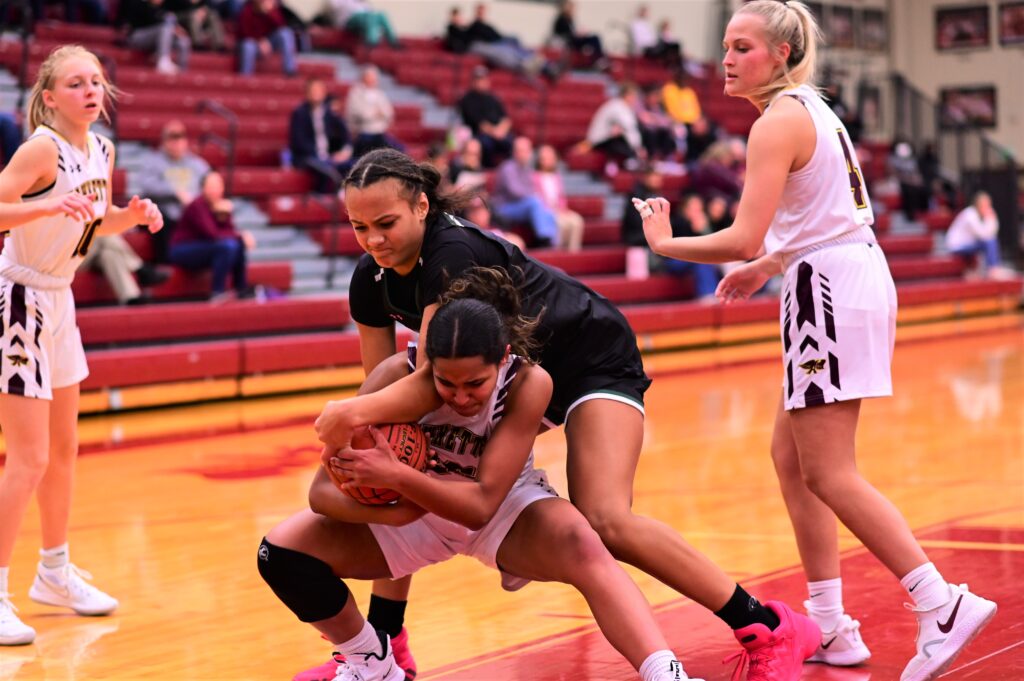 Jenkins made a nifty left-handed scoop shot in the lane to give North a 34-31 advantage with 5:56 remaining. But that was the Polar Bears' final basket until former Centennial player Nyla Seay made a layup at the buzzer.
After Jacks and Swanks exchanged a pair of free throws, Filling followed with the momentum-shifting basket.
"I'm very excited about the opportunity I've been given," Filling said. "I've definitely worked for it. The hours you put into it are the hours you get out of it."
Ankeny will travel to Ames on Friday for its CIML Iowa Conference opener. The Little Cyclones (0-3) have lost their first three games by an average of 65 points.