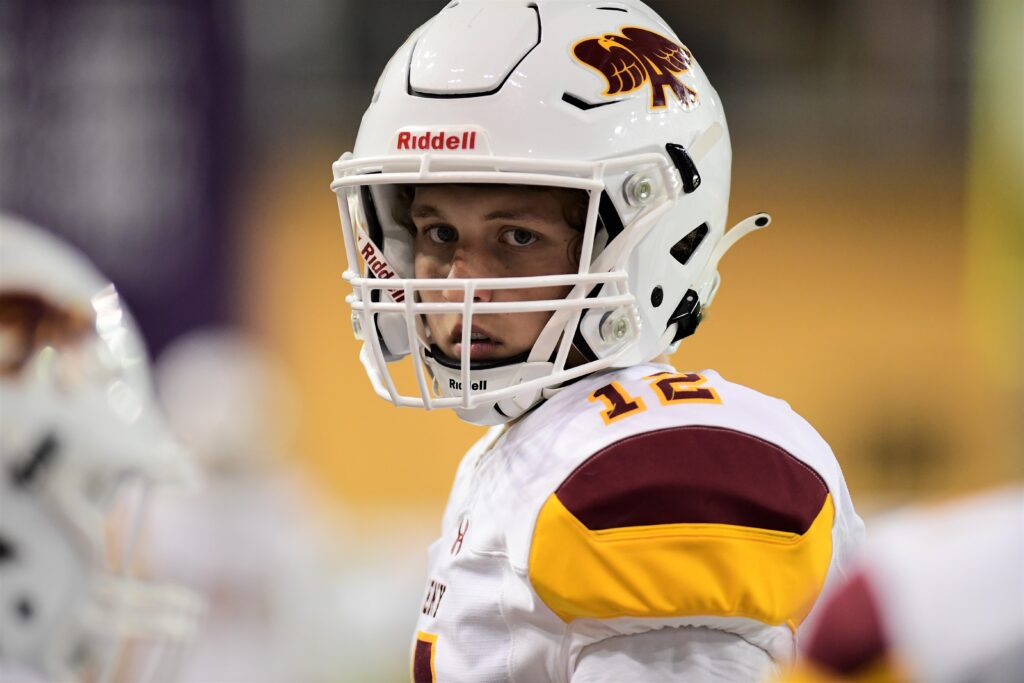 Ankeny quarterback JJ Kohl is now listed as a four-star recruit on Rivals.
Kohl, a 6-foot-6, 225-pound junior, is ranked No. 223 nationally in the Class of 2023. He is the No. 5 prospect in the state of Iowa and No. 14 nationally at his position.
Kohl helped the Hawks to a 10-3 record and a runner-up finish in Class 5A this season. He completed 143-of-237 passes for 2,185 yards.
Kohl threw for 25 touchdowns while being intercepted just four times. He was named to the Class 5A all-state second team by the Iowa Print Sports Writers Association.
Kohl holds Power Five offers from Florida State, Iowa State, Iowa, Missouri and Nebraska. Several other schools are also showing significant interest.