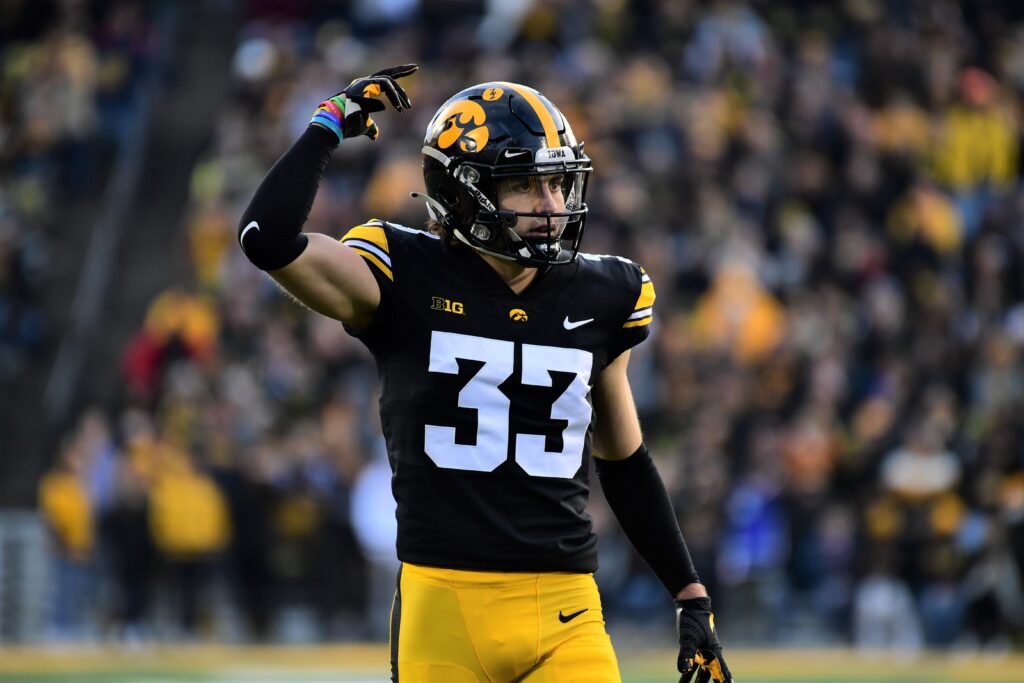 If this ends up being the final season of Riley Moss' Iowa football career, it's been a memorable one.
The former Ankeny Centennial star was named the Big Ten Conference Tatum-Woodson Defensive Back of the Year on Tuesday. He is the fifth Hawkeye to win the award and the first since Amani Hooker in 2019.
Moss ranks 11th in the country and third in the Big Ten with four interceptions. He had two interception returns for touchdowns in the Hawkeyes' season opener against Indiana.
Moss helped Iowa to a 6-0 start and a No. 2 national ranking, but suffered a knee injury during his team's win over Penn State. He sat out the Hawkeyes' losses to Purdue and Wisconsin.
Moss has since returned to the lineup and helped Iowa (10-2) to the Big Ten's West Division title. The Hawkeyes will play Michigan (11-1) for the conference championship on Saturday night in Indianapolis.
Moss and fellow defensive back Dane Belton both received first-team all-Big Ten honors from the coaches and media along with special teams standout Charlie Jones, who was named the Big Ten Rodgers-Dwight Return Specialist of the Year. The Big Ten Conference offensive honors will be announced Wednesday.
Moss was honored on the Hawkeyes' Senior Day earlier this month, but he still has the option of returning next season. He has yet to announce his plans.