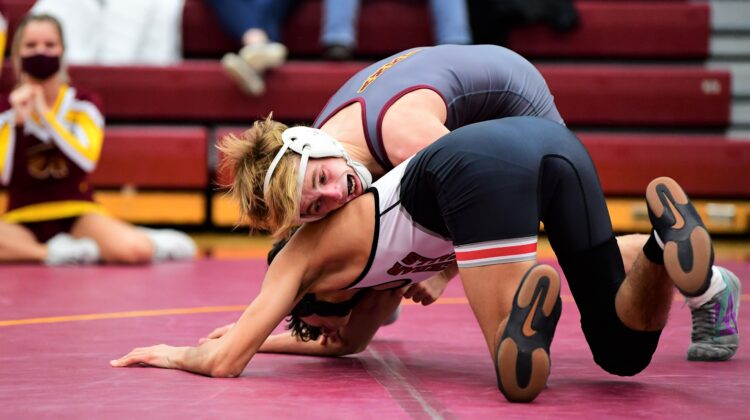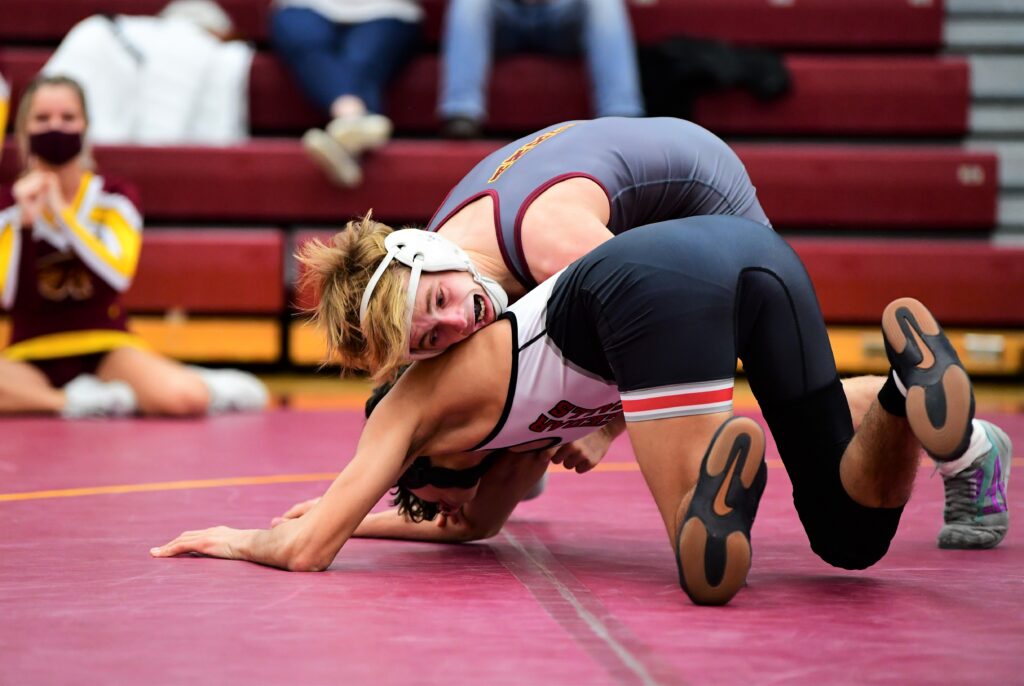 Ankeny wrestler Trever Anderson has a chance to make some history this season.
The senior could become the first three-time state champion ever produced by the city of Ankeny.
"His goal was to be committed before the season started, and he did that by signing with (coach) Doug Schwab and the Northern Iowa Panthers," said Ankeny coach Jack Wignall. "With that out of the way, Trever can focus on just wrestling. And, he is doing just that."
Anderson boasts a career record of 96-5. He won a state title at 106 pounds as a freshman before placing third at 113 as a sophomore.
Last year, Anderson overcame a severe shoulder injury to claim a second state championship at 120. He finished with a 17-2 mark.
Anderson, who underwent surgery for a torn labrum on March 29, is second at 126 in the Class 3A preseason rankings.
"Trever has been a leader and the hardest worker in the room in the two weeks we have been practicing. That is no surprise," Wignall said. "I have been very impressed by his live wrestling and if I didn't know he had surgery, I couldn't tell by how he wrestles. There is no question he is laser-focused on a third title."
Anderson led Ankeny to its highest finish ever at the state tournament under Wignall. The Hawks placed fifth in Class 3A with 96.5 points.
Ankeny had a school-record 10 state qualifiers, and only two of them graduated.
"This is by far the best team we have ever assembled top to bottom," said Wignall, whose squad is ninth in the preseason rankings. "With eight returning state qualifiers and four placewinners (coming back), the sky is the limit for this team."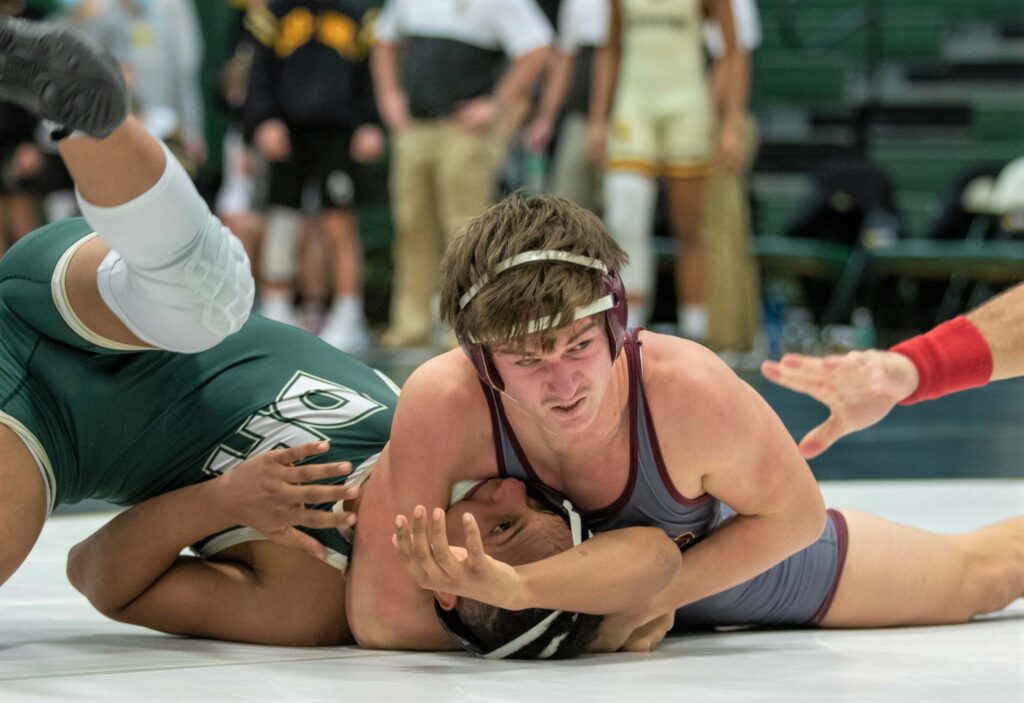 The other returning qualifiers are Ben Hansen, JJ Maihan, Carter Davis, Jace Anderson, Nate Nessa, Cade Bennethum and Will Hinrichs. Bennethum and Nessa were both CIML Iowa Conference champions.
Bennethum is ranked third at 182 after placing fourth at that weight a year ago. He posted a 24-11 record.
Jace Anderson, Trever's brother, is ranked seventh at 145. He went 11-4 and placed seventh at 138 as a sophomore after qualifying at 126 as a freshman.
Hansen, who is ranked seventh at 120, is the Hawks' other returning placewinner. He posted a 21-11 mark and placed eighth at 106 a year ago.
Maihan went 17-16 at 113 last season. He is seventh in the preseason rankings.
Davis posted a 7-5 mark at 132. He is ranked 11th at 138.
Hinrichs went 14-10 at 195. He is ranked ninth.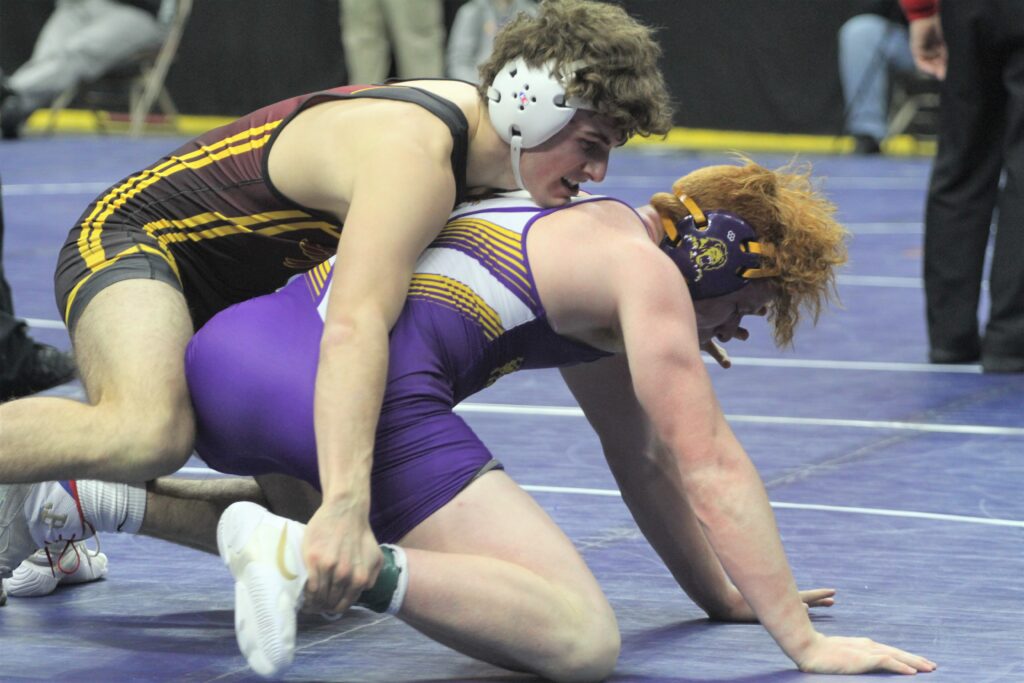 Nessa posted a 14-12 record at 170. He has moved up to 220, where he is ranked ninth.
Both Nessa and Hinrichs played key roles on Ankeny's state runner-up football team.
"The first couple weeks have been a bit strange actually," Wignall said. "We have 15 wrestlers/football players so our room has been somewhat thin. That being said, our practices have been really good. Our early season drilling has been the best we have ever seen. The coaching staff seems to say that every year; however, each year it is true. We don't have to start from ground zero. We still hammer home the basics, and that will never change. The speed and level of drilling has just been outstanding."
Wignall is counting on some other returnees, including Lincoln Folkers at 138 and Xander Kenworthy at 170, to make a big impact.
"We have a solid team," he said. "We have several guys that wrestled varsity for us last year that we are really excited about. Lincoln has been in and out of the lineup the last two years, and I'm looking for big things from him this season. Xander is another guy that wrestled a lot of varsity last year and just missed qualifying."
Joe Kingston, another football player, is expected to fill the heavyweight position.
"Joe is a wrestler we are really excited about," Wignall said. "He had an injury and couldn't wrestle last year. However, he is back this year and he is a mountain, and he moves so well. And before anyone asks, yes, he will make 285 (pounds)!"
Truman Folkers at 106 and Teagen Peiffer at 152 are two other wrestlers that Wignall is excited about.
"Truman is nursing an injury and hasn't been on the mat yet," Wignall said. "We hope we can start doing some light drilling later this week. He is very skilled. Teagen wrestled a little varsity last year and did well. However, I am more excited about him because of the commitment he made in the weight room. You can substitute much for mat time, which he has a lot of. When you mix the mat time, work ethic and training in the weight room, that is a recipe for success."
Ankeny will host Valley in its season opener on Thursday. The Hawks will then compete in the Dan Gable Donnybrook on Friday and Saturday at the Coralville XTREAM Arena.
"Much like last year, we wrestle a very tough schedule," Wignall said. "We want our kids battle-tested when the qualifying duals and tournaments and the postseason come around. If you want to be the best, you have to wrestle the best, and that's just what we plan to do. To achieve this, our kids have to stay the course and know they will take their lumps. We preached that on a daily basis last season and will this season as well. The biggest key to our success is to stay healthy. We do have some depth, but keeping our wrestlers healthy will be a must."