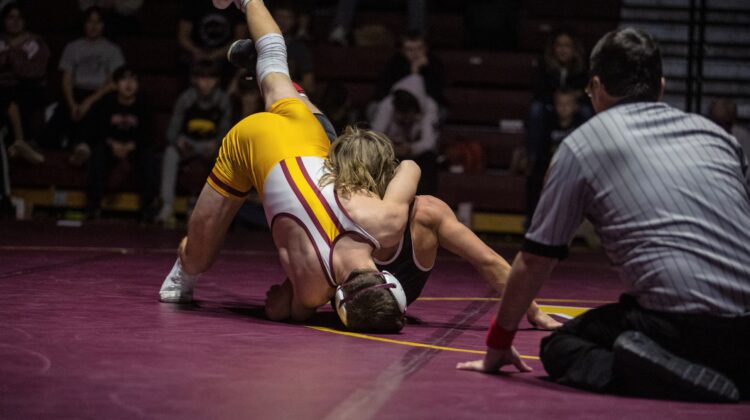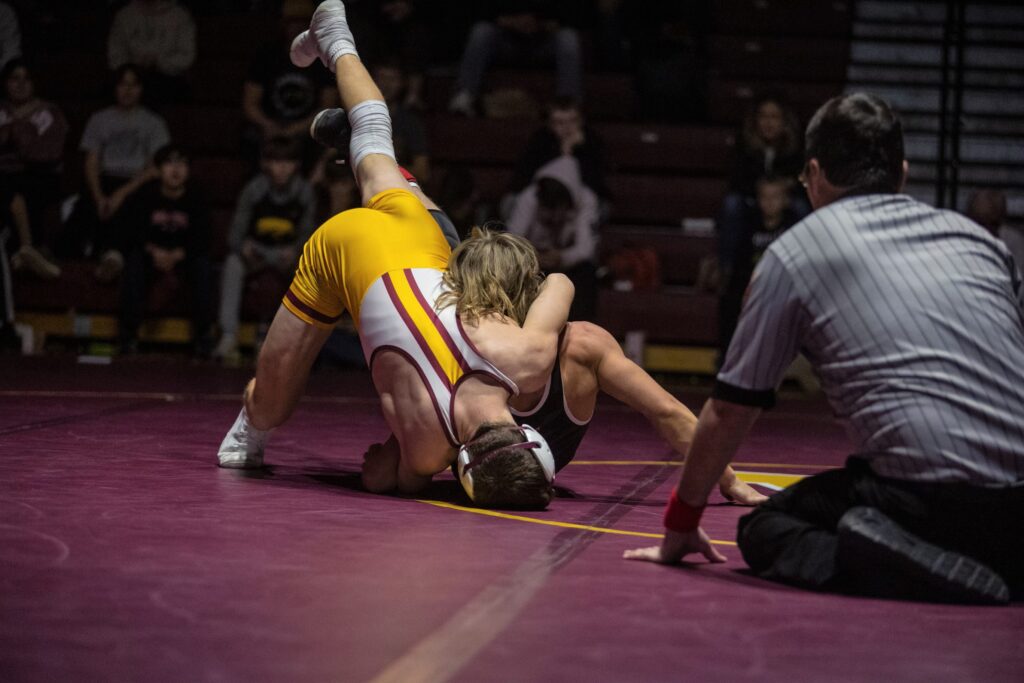 Trever Anderson has waited more than nine months to get back onto the wrestling mat.
Now, he'll have to wait a few more hours.
The two-time state champion won his first match of the season on Thursday via a forfeit as the seventh-ranked Ankeny wrestling team rallied from a 29-10 deficit to defeat visiting Valley, 43-29, in a non-conference dual meet.
"It is what it is," Anderson said of the forfeit. "I kind of looked at their coach and shrugged my shoulders."
Anderson, who is ranked second at 126 pounds, was announced as Ankeny's starter at 120 before the meet. He was slated to face Valley's sixth-ranked Nate Bierma.
But when Anderson later took the mat, Valley elected to forfeit. The Tigers bumped Bierma up to 126 in an apparent effort to avoid Anderson.
"I guess it's a compliment, but it's also annoying," Anderson said. "You can't control it."
Valley's strategy backfired when Ankeny's Ben Hansen, who is ranked eighth at 120, followed with a pin over Bierma in 2 minutes 36 seconds. Bierma built a 5-0 lead in the opening period before Hansen turned him over and pinned him early in the second period, giving the Hawks a 32-29 lead.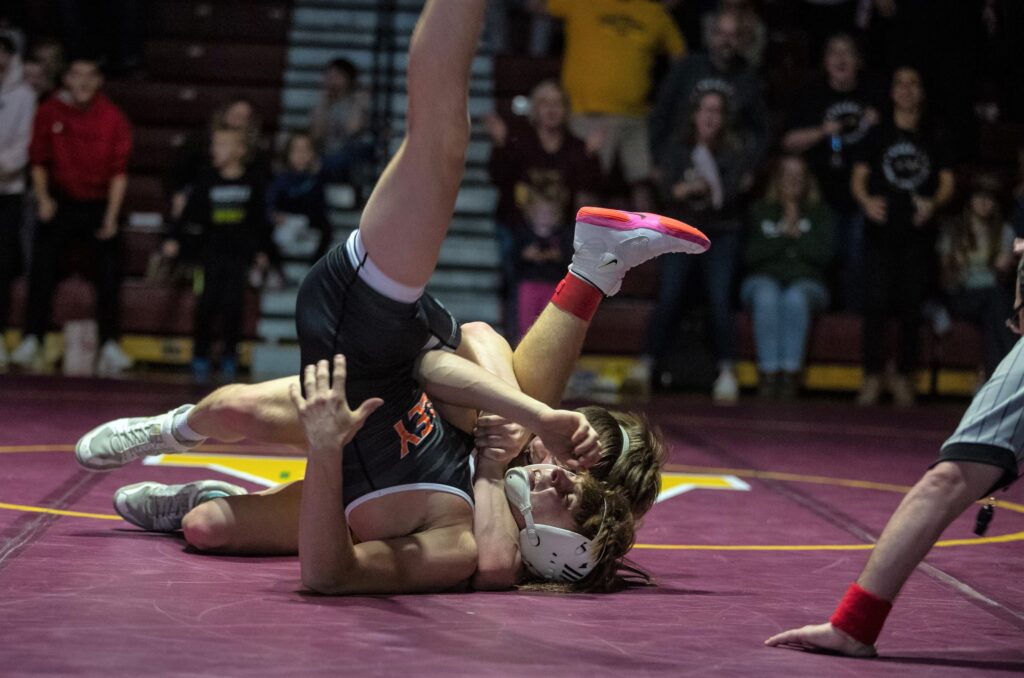 "I can't say enough good things about Ben," said Ankeny coach Jack Wignall. "He's such a team guy and does what he needs to do. He wasn't rattled at all when he got behind. He started on top in the second period, and he cradled (Bierma) up and pinned him. He's just incredible. He's so mentally tough."
Ankeny then sealed the victory when Carter Davis, who is ranked 12th at 138, pinned Ezra Kristensen in 5:41 at 132. Kristensen is ranked ninth at 126, but was also bumped up as part of Valley's strategy.
"Our lower weights just have this blue-collar worker mentality," Wignall said. "They just grind and grind."
The Hawks opened the meet with a fall by No. 6 Jace Anderson at 145, but Valley then won the next four matches to take a 17-6 lead. Ankeny's Cade Bennethum, who is ranked third at 182, won by a major decision at 195 to close the gap to 17-10.
Valley then recorded back-to-back pins at 220 and 285 to build a 19-point advantage before the Hawks rallied.
"It was up and down, that's for sure," Wignall said. "We went through some adversity, but we showed some character and were able to come out on top."
Ankeny's rally began with a fall by Preston Wojcik at 106. No. 7 JJ Maihan then won by a major decision at 113 before the forfeit allowed Trever Anderson to earn his 97th career victory.
After the pins by Hansen and Davis, Lincoln Folkers closed out the meet with a technical fall at 138.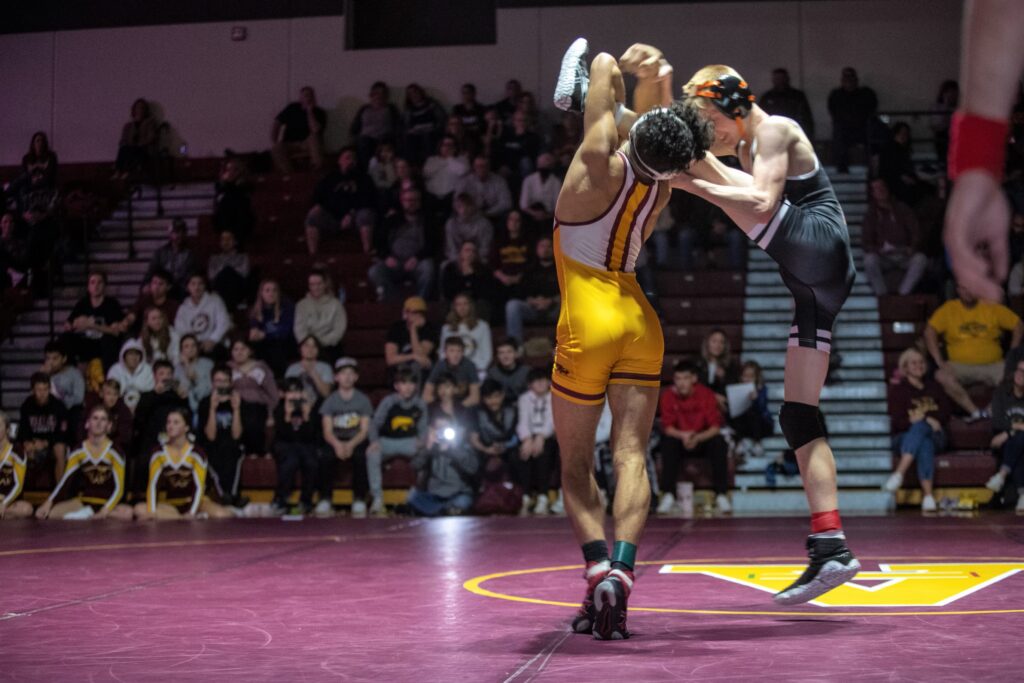 The Hawks will compete in the Dan Gable Donnybrook on Friday and Saturday at the Coralville XTREAM Arena. The tournament will feature many of the state's top teams as well as some out-of-state schools.
"This isn't about winning the tournament or (improving) our records," Wignall said. "We just want to face some tough competition and do what we can to prepare ourselves for February."
Trever Anderson needs three more wins to reach the 100-victory career mark.
"This weekend will be my first match in nine months and 20 days," said Anderson, who underwent surgery for a torn labrum after last season. "I'm pretty excited. It's going to be awesome."
Wignall said he expects Anderson to wrestle at 120 this season. He won his second state title at that weight a year ago.
"It's always a fluid situation, but we've had a lot of discussions about it over the last few weeks and ultimately it comes down to what Trever wants to do," Wignall said. "I think he's going to stay at 120. We think that's a good spot for him."
Here are the match-by-match results from Thursday's meet:
Ankeny 43, Valley 29
145: J. Anderson (A) pinned Clark, 1:22; 152: Price (V) beat Peiffer, 10-2; 160: Burrell (V) beat Rose, 11-3; 170: Castle (V) pinned Kenworthy, 3:29; 182: Hutchinson (V) beat Hinrichs, 6-2; 195: Bennethum (A) beat Wray, 17-3: 220: Irvin (V) pinned Nessa, 1:41; 285: Mohler (V) pinned Dorfler, 2:44; 106: Wojcik (A) pinned Brumfield, 1:26; 113: Maihan (A) beat Van Arkel, 22-9; 120: T. Anderson (A) won by forfeit; 126: Hansen (A) pinned Bierma, 2:36; 132: Davis (A) pinned Kristensen, 5:41; 138: Folkers (A) won by technical fall over Streasick, 15-0.