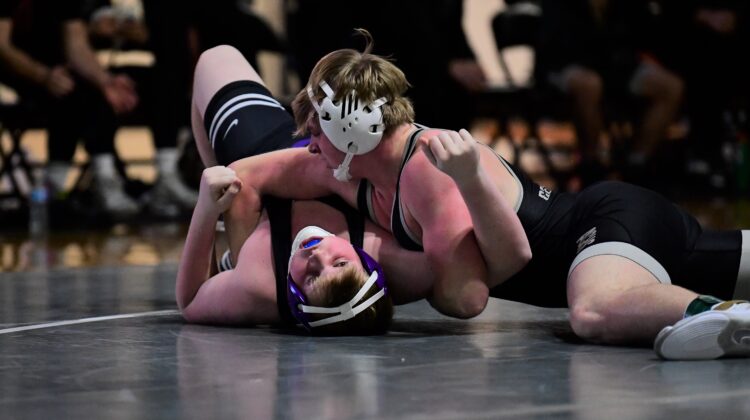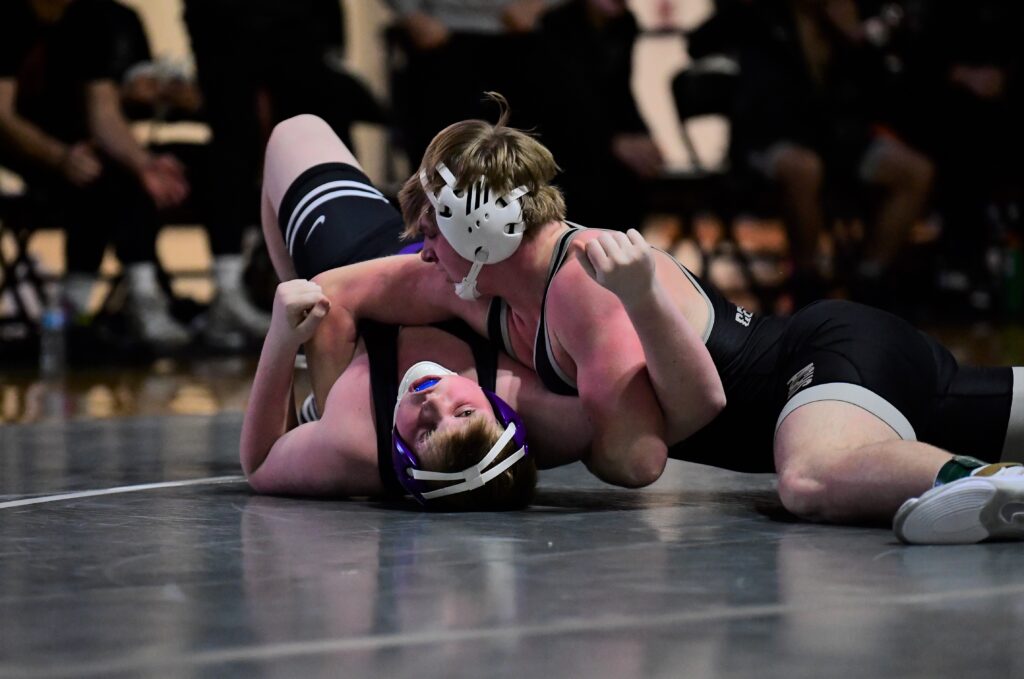 Thursday's season opener was a smashing success for the Ankeny Centennial wrestlers.
The Jaguars recorded eight falls and rolled to a 60-18 victory over visiting Waukee in a non-conference dual meet.
"It was a good start for us," said Centennial coach Jay Groth. "We got a pin in the first seven matches–most of them in the first period, so that was fun. The guys were fired up. I was fired up. We wanted to go out and make a statement, and I think we did."
Carter Bennett opened the meet with a fall over Tony Wei in 1 minute 52 seconds at 145 pounds. Drew Dunn, who is ranked 10th at 145, followed with another pin at 152, and No. 4 Carter Cahill did likewise at 160.
After Logan Song at 170 and Zach English at 182 each won by forfeit, Centennial then reeled off four more pins by Sam Watson at 195, Kaden Kaiser at 220, Adam Ahmetasevic at 285 and No. 8 Cody Vandermark at 106.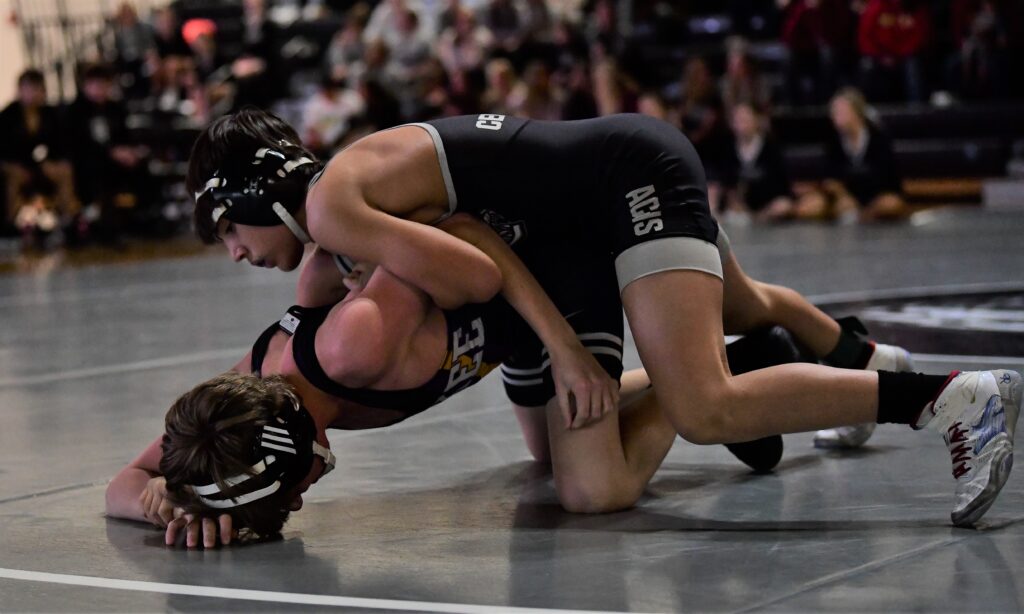 Groth is expecting a big year out of Vandermark, who pinned Nick McCallister in 1:16.
"Cody never misses anything," Groth said. "All summer long he was training and lifting. Last year he was an undersized 106-pounder and struggled and ended up losing his spot to Payton Bright. (On Wednesday), for the first time ever, he had to lose a little weight. I said to him, 'You're cutting weight for the first time in your life.' And he said, 'Coach, this is fun. I'll do it 1,000 times if it means I win a championship.' And I was like, 'Ok, he's the guy.' That was pretty awesome."
Centennial later got another fall from Cael Hron at 126. He pinned Kaden Witzenburg in 3:22, the only one of the Jaguars' eight pins to take more than 3 minutes.
Waukee won four of the last five matches after Centennial had built a 54-0 lead. The Warriors are coached by John Meeks, a former four-time state champion at Des Moines Roosevelt under Groth.
"That was cool," Groth said of coaching against one of his former wrestlers for the first time. "I also coached his brother, Blake, who is one of his assistants. That was neat."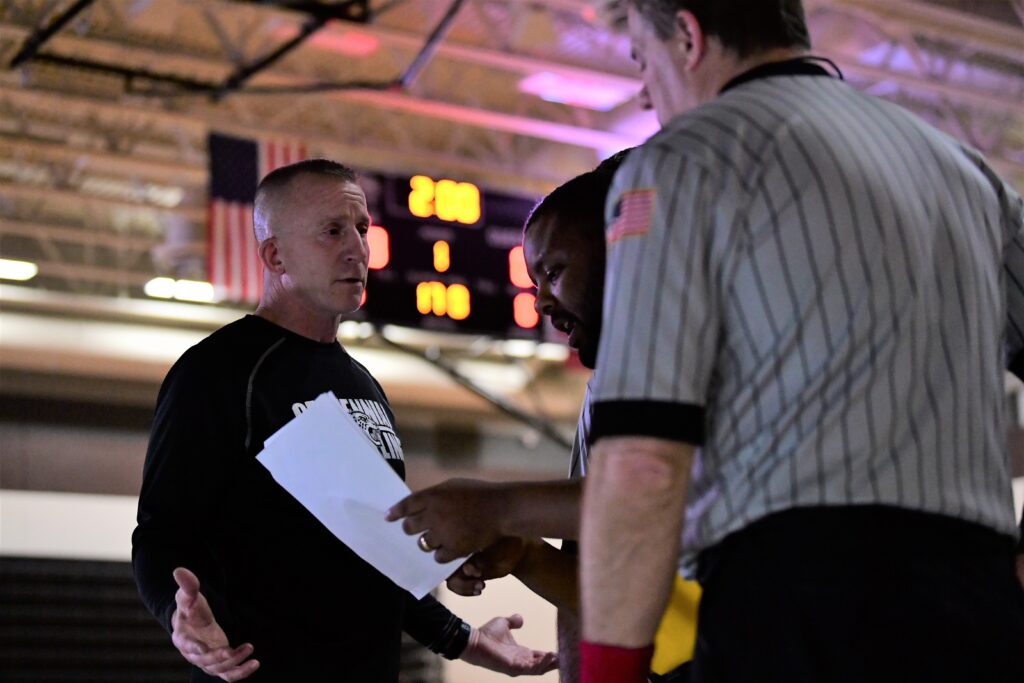 Centennial will compete in the Dallas Center-Grimes Invitational on Saturday. Groth is hoping the Jaguars can carry some momentum from Thursday into the tournament.
"We've changed some things about what we do this year, and things looked good tonight," he said.
Here are the match-by-match results from the dual meet:
Centennial 60, Waukee 18
145: Bennett (AC) pinned Wei, 1:52; 152: Dunn (AC) pinned Harrison, :36; 160: Cahill (AC) pinned Stewart, 1:16; 170: Song (AC) won by forfeit; 182: English (AC) won by forfeit; 195: Watson (AC) pinned Parker, 2:46; 220: Kaiser (AC) pinned Thies, :36; 285: Ahmetasevic (AC) pinned Algailani, 2:19; 106: Vandermark (AC) pinned McCallister, 1:16; 113: Crigger (W) beat Muller, 11-3; 120: Jones (W) pinned Bright, 3:36; 126: Hron (AC) pinned Witzenburg, 3:22; 132: Anderson (W) beat Wiener, 3-1; 138: Pelton (W) won by technical fall over Talmadge, 20-4.