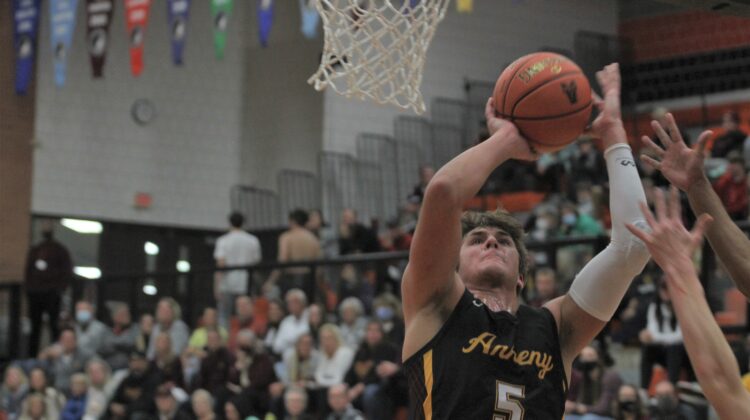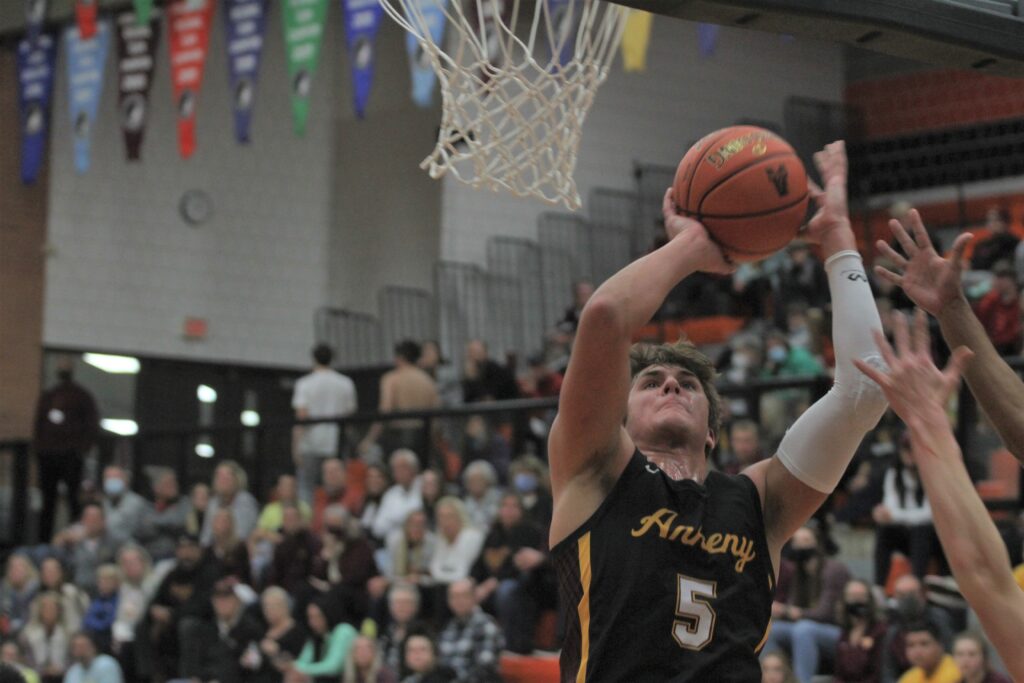 The Ankeny boys' basketball program doesn't play for moral victories.
But if ever a game qualified as one, Friday's season-opening loss at Ames would probably be it.
The Little Cyclones, one of the favorites to win the Class 4A state title, held off a furious Ankeny rally in the second half to post a 54-44 victory in a CIML Iowa Conference game.
"It was really impressive to see," said Ankeny coach Brandt Carlson. "A couple shots fall here or there….we had it cut to four (points) and the ball. The ball just wouldn't go in for us a few times there, but I love how tough our guys are. They were really resilient and stayed together."
Both teams are listed in The Des Moines Register's Super 10, all-class preseason rankings. Ames is second, while Ankeny is sixth.
With their lead slipping away, the Little Cyclones turned to all-state guard Tamin Lipsey in the fourth quarter. The Iowa State recruit scored 10 of his game-high 22 points in the final period to halt the Hawks' rally.
"They just have too many weapons, and they're really experienced, too. You saw that with Tamin late in the game," Carlson said. "Defensively, you can only do so much. When you have an elite athlete like Tamin and he decides to take it to the basket, there's not much you can do."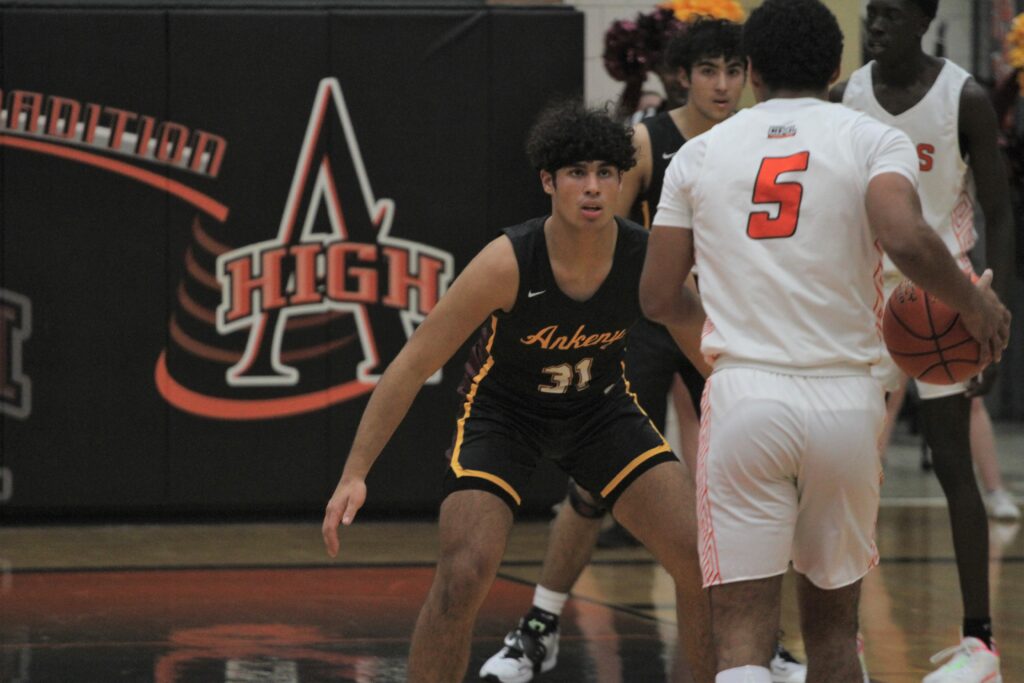 Lipsey made the first of two free throws with 4 minutes 14 seconds left after Ankeny had cut the lead to 40-36. He missed the second attempt, but teammate Corey Phillips grabbed the rebound and put it back in to make it 43-36.
After the Hawks got a pair of free throws from JJ Kohl, Lipsey drove for a basket with 3:26 remaining to give the Little Cyclones a 45-38 advantage. He then converted a 3-point play 27 seconds later when he hung in the air, was fouled and still made the layup.
Ankeny could get no closer than seven points the rest of the way.
"It was fun to measure ourselves against arguably the best team around," Carlson said. "We'll just keep trying to get better."
The Hawks got off to a good start and took their only lead of the game, 14-13, on a 3-point goal by Alex Aguirre late in the first quarter. Lipsey tied the score with a free throw after being fouled at the buzzer.
The Little Cyclones then outscored Ankeny in the second quarter, 22-7, to build a 36-21 advantage. Trevion LaBeaux had six of his 12 points in the period.
The Hawks relied on their defense to claw their way back into the game, holding Ames to just four points in the third quarter. Two of them came on a follow-up dunk by LaBeaux, who was then whistled for a technical foul for hanging on the rim.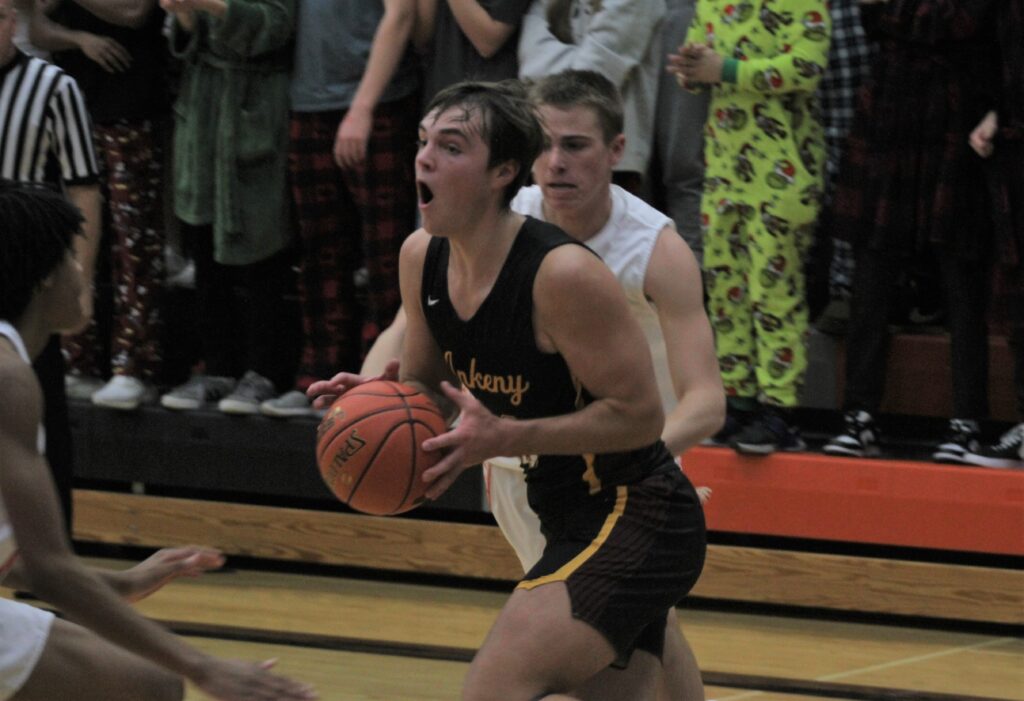 Karson Wehde made the ensuing free throws, then later connected on a 3-pointer off a loose ball to pull Ankeny within 40-32 after three quarters.The Hawks got baskets from Aguirre and Kohl to open the final period, but that was as close as they could get.
"Our perimeter shots weren't falling, and we struggled with our free throws," Carlson said. "But I love our team. We're excited about the future."
Kohl had 11 points, 10 rebounds and two blocks off the bench to lead Ankeny, which shot just 34.0 percent from the field (16-of-47) and 56.2 percent at the free-throw line (9-of-16). Wehde added 10 points and three assists.
Aguirre contributed nine points and seven rebounds, while his brother Lio added six points and seven boards. It was their first game for the Hawks after transferring from Ankeny Centennial.
Ryan Crandall chipped in six points and two steals.
Ankeny will host Valley (2-0) on Tuesday.