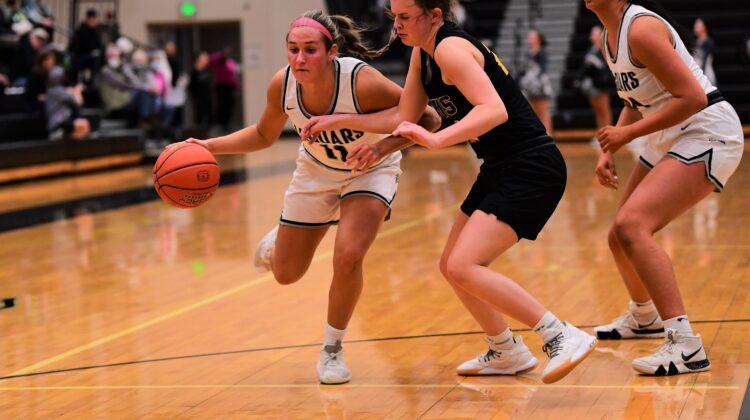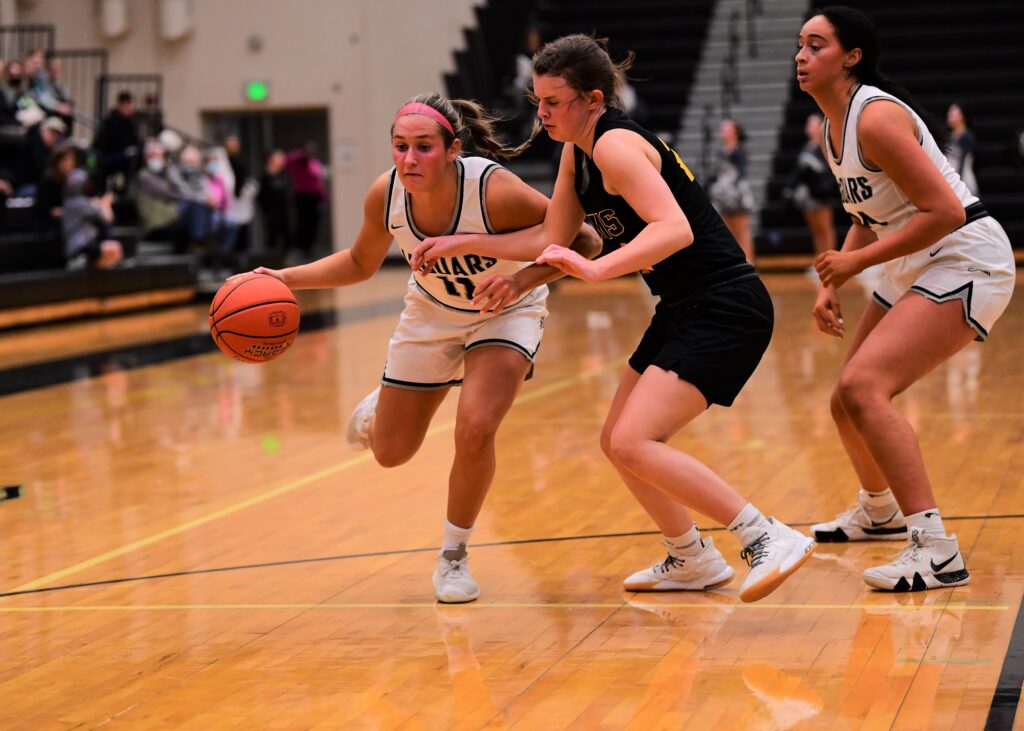 Ankeny Centennial's Makenna Clark had scored a total of 19 points in her first three games of the season.
It took her less than a half on Friday to surpass that total.
Clark made five 3-point goals and scored 21 points in the first two quarters as the eighth-ranked Jaguars built a 36-13 halftime lead against visiting Fort Dodge and went on to post a 72-40 victory in their CIML Iowa Conference opener.
"They played a zone, and Makenna's a good shooter," Centennial coach Scott DeJong said. "She's shot well all season in practice, but she hasn't shot well in the games. So it was good to see her get back on track. When she comes out like that, it just adds to our arsenal."
Clark, a junior guard, went 5-for-10 from behind the arc. She finished with a career-high 22 points.
"It was a great win!" Clark said. "We expected them to come out in man and not so much zone. I was really feeling my shot tonight after really focusing on it this past week!"
Centennial (4-0) shot 52.9 percent from the field, making 27-of-51 attempts. The Jaguars outrebounded Fort Dodge (1-2) by a 37-24 margin.
"We were a little streaky, but overall it wasn't bad," DeJong said of his team's performance. "I thought our defense was good the first half."
Cleao Murray had 11 points for Centennial despite some foul trouble. Elle Street contributed nine points, six rebounds and four assists.
Averi Porter added eight points, four assists and two steals. Kennedy White had six points and 10 boards, while Ava Martin and Jaeden Pratt also scored six points apiece.
Jalen Adams had 17 points to lead the Dodgers, who shot just 29.6 percent from the field (16-of-54).
"We were missing some key players and only dressed eight," Dodgers coach Scott Messerly told the Fort Dodge Messenger. "That really makes it tough to compete at this level for four quarters."
The Jaguars will play at Des Moines Lincoln (1-2) on Tuesday.