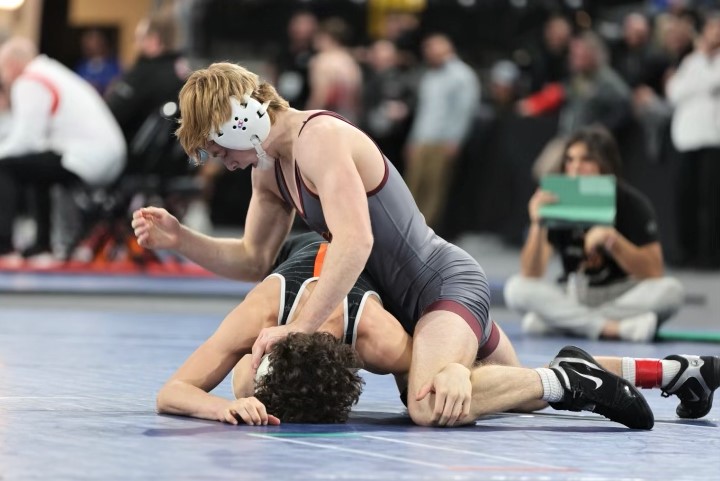 Ankeny wrestling coach Jack Wignall wanted to challenge his team by entering the Dan Gable Donnybook.
The 33-team tournament, which was held on Friday and Saturday at the Coralville XTREAM Arena, featured many of the top wrestlers across the Midwest.
Ankeny's Trever Anderson showed that he belongs in that elite group with a dominating performance. Competing for the first time in nine months after undergoing surgery for a torn labrum, the two-time state champion easily won five straight matches to capture the 120-pound crown.
"I didn't really know anything about any of my opponents," said Anderson, who led the Hawks to an 11th-place finish overall. "It's not something I really pay attention to. I just go out there and wrestle."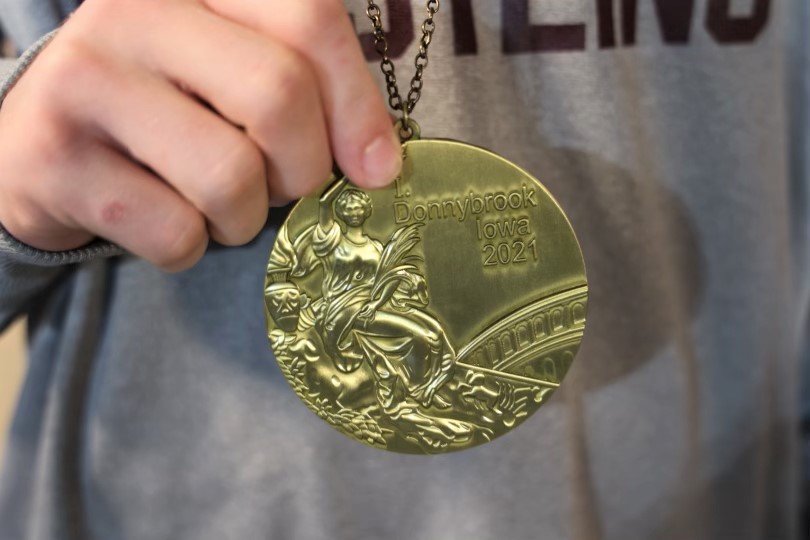 Liberty (Mo.) won the tournament with 419.5 points. Waverly-Shell Rock, the No. 1 team in Class 3A, was second with 372 points.
The No. 7 Hawks finished with 225.5 points.
"We're at a higher level than we were a year ago," said Wignall, whose team placed fifth in the Class 3A state tournament last February. "We were hoping that they could perform the way that they did, and they did. I was happy with where we placed as a team but also with how the guys wrestled and how they battled the whole time. I was very happy with the effort that was put forth."
Anderson won three matches on Friday to reach the 100-victory mark for his career. He pinned his first two opponents, including a 12-second fall over Shane McGuine of Huntley, Ill., in the second round.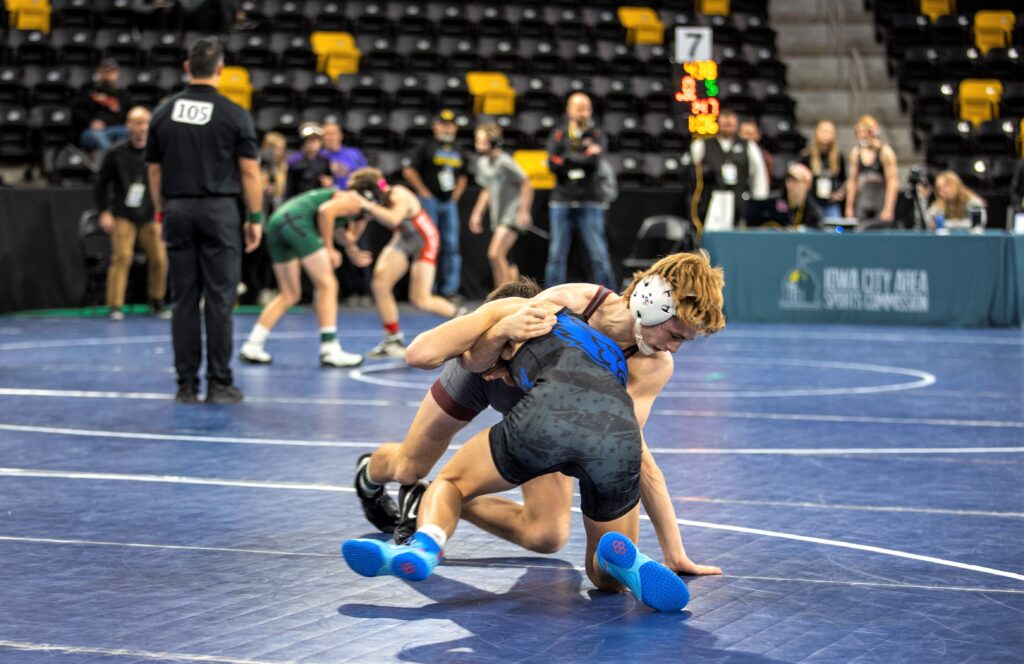 "I ended up catching the kid in a whip over," Anderson said.
In the semifinals on Saturday, Anderson posted a 7-2 decision over Cale Seaton of Iowa City High. Both wrestlers are ranked second in Class 3A–Seaton at 120 and Anderson at 126.
"My toughest match was in the semifinals," Anderson said. "I was kind of disappointed I didn't get any bonus points in that match, but I still came away with the win."
In the finals, Anderson rolled to a 13-2 major decision over Danny Aranda of DeKalb, Ill.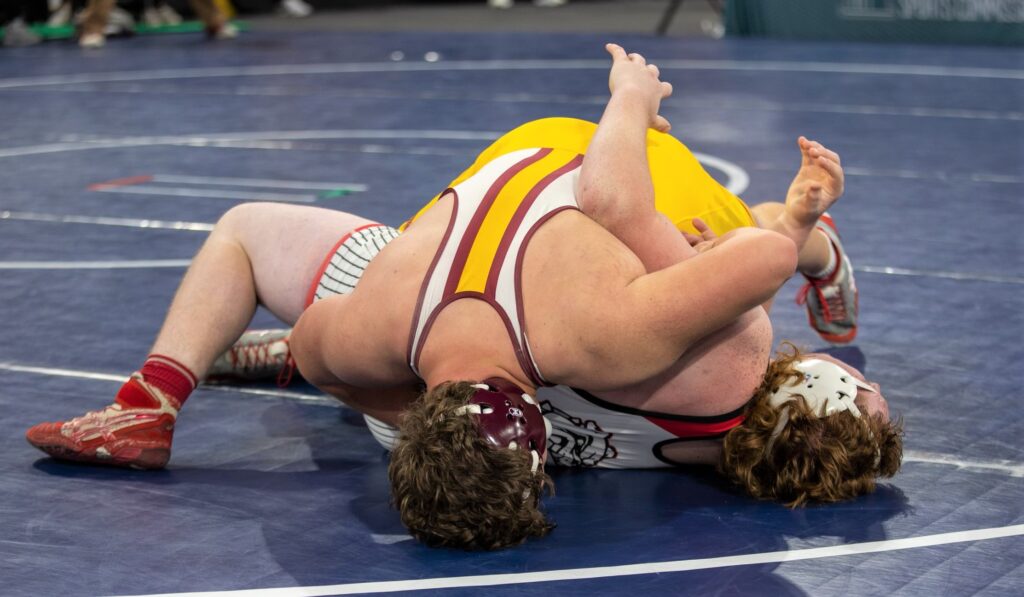 "I always go into every match the same way, trying to score as many points as I can," Anderson said. "And if I do that, the winning will take care of itself."
Anderson was hoping to tune up for the tournament with a match on Thursday, but instead he won by forfeit during the Hawks' dual-meet victory over Valley.
"He didn't wrestle Thursday, and he was a little nervous not having wrestled for nine months," Wignall said. "But he really looked good. He's been training very hard the last couple of months, and he's picking up where he left off (last season), that's for sure."
Anderson is trying to become the first three-time state champion in Ankeny's history. He's also looking to prove that he's one of the state's best wrestlers, since he was left off The Des Moines Register's Iowa Eight before the season.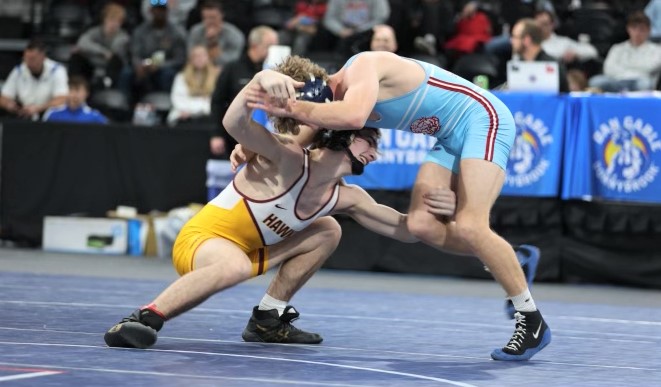 "He's so overlooked, and that bothers him," Wignall said of Anderson, who committed to Northern Iowa last month. "He's got a chip on his shoulder, there is no doubt. He didn't get to wrestle any freestyle this summer, and I think when that kind of stuff happens you slip away. But I really think UNI got a steal with Trever."
Ankeny got a fifth-place finish from Trever's brother, Jace Anderson, at 145. The sixth-ranked Anderson posted a 3-2 decision over Cameron Davis of Albert Lea, Minn., in the fifth-place match.
Anderson's only loss in the tournament came in the quarterfinals, 9-4, to eventual champion Tommy Curran of Carol Stream, Ill.
"Jace had to wrestle the No. 12 kid in the nation (in Curran)," Wignall said. "He actually put the kid on his back at one point, but he didn't get the fall. This is the best that I've ever seen Jace wrestle. He's never had a full and healthy season, so he's wrestling with a lot of confidence right now."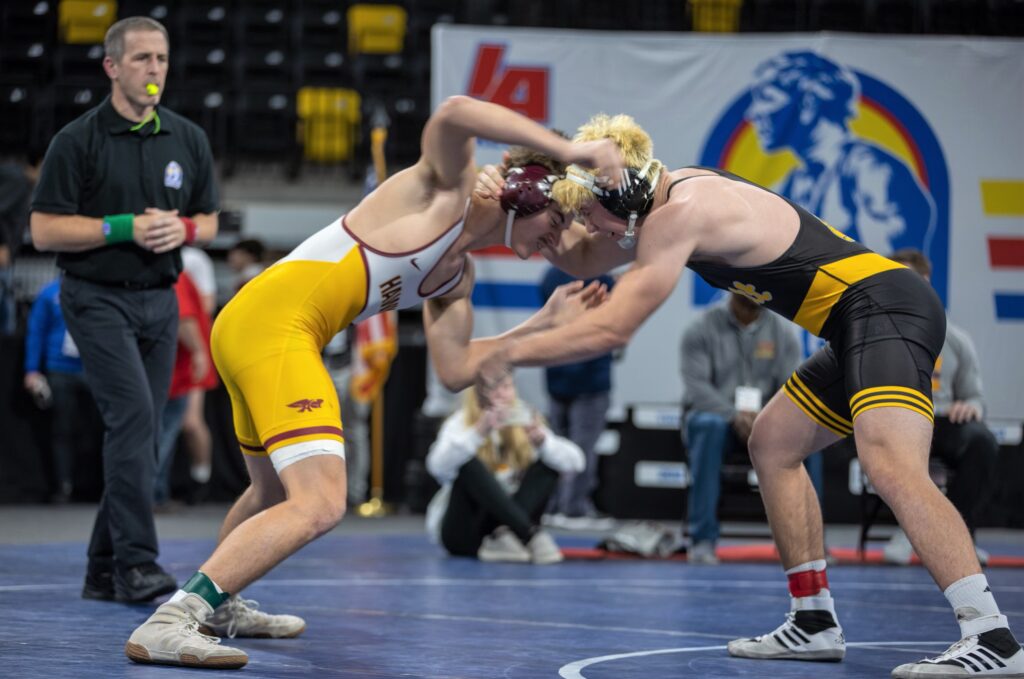 No. 3 Cade Bennethum placed sixth at 195. He was pinned by eventual champion Kail Wynia of Albert Lea in the quarterfinals, then later lost by a fall to No. 2 Bradley Hill of Bettendorf in the fifth-place match.
"Cade ran into a buzzsaw when he had to wrestle Hill," Wignall said. "Cade isn't wrestling up to his ability yet, but he will. He still needs to get into wrestling shape (after football). When he does, he's going to be very hard to beat."
Ankeny got an eighth-place finish from Will Hinrichs at 182. No. 8 Ben Hansen finished 10th at 126.
The Hawks will host a CIML Iowa Conference dual meet against Fort Dodge on Thursday.