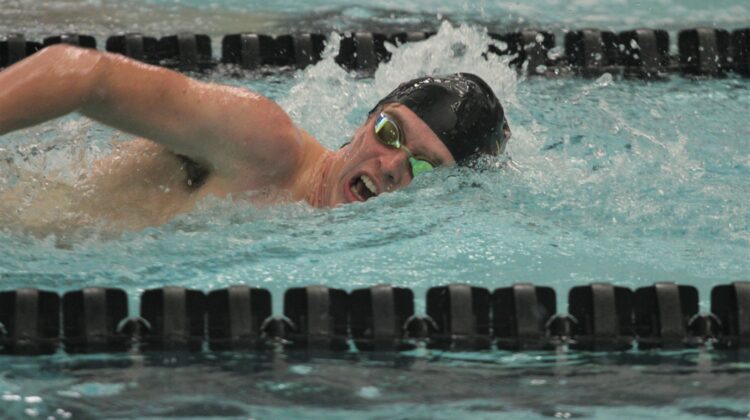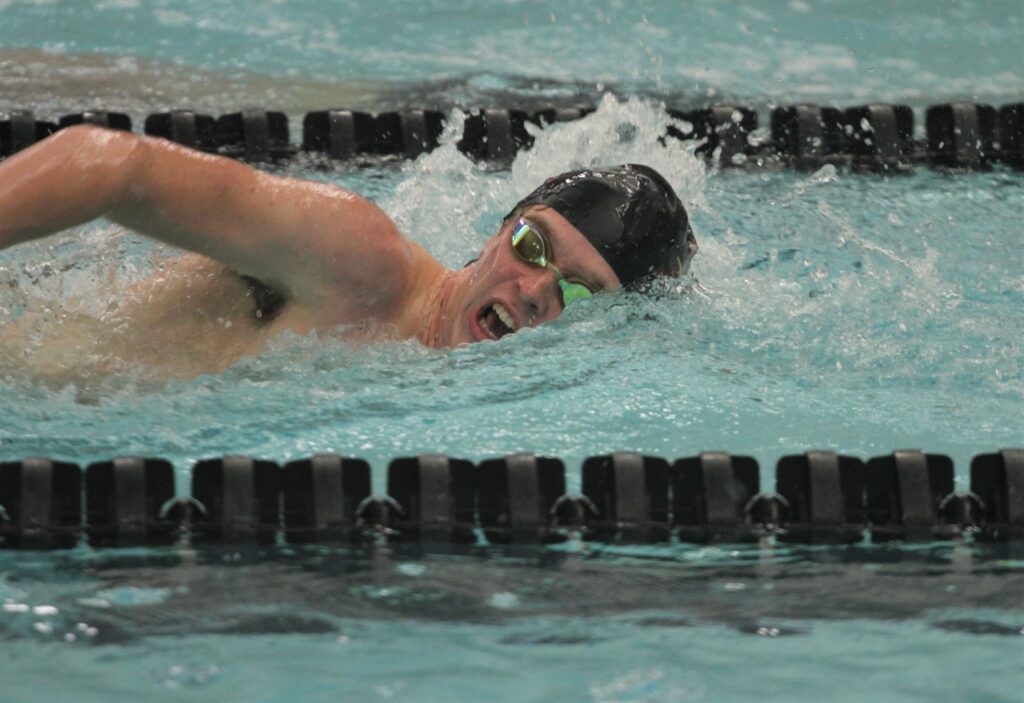 The Ankeny boys' swimming team earned a second-place finish in the Mike Wittmer Invitational on Saturday at Ames.
The host Little Cyclones easily won the six-team meet with 423.5 points. The Hawks racked up 324.5 points, while Johnston placed third with 236.
Owen Schwebach was Ankeny's top finisher on the day. He won the 50 freestyle in a time of 22.33 seconds, then later took second in the 100 freestyle in 49.79.
The Hawks placed two swimmers among the top three finishers in the 100 breaststroke. Nathan Neppl was the runner-up in 1:04.14, edging teammate Hudson Griffin by .58 seconds.
Zach Zinn took fourth in the 200 freestyle with a time of 1:53.59. He placed fifth in the 100 freestyle in 51.53.
Calvin Howard provided a fourth-place finish in the 100 butterfly. He was clocked in 56.08 seconds.
Finn Stukerjurgen placed fifth in the 500 freestyle. He posted a time of 5:19.68.
Brock Peterson turned in a pair of sixth-place finishes. He posted times of 2:06.90 in the 200 individual medley and 58.20 in the 100 backstroke.
Peterson also swam the leadoff leg on Ankeny's third-place 200 medley relay. He teamed up with Neppl, Schwebach and Devin Thornton to post a time of 1:41.93.
Thornton later combined with Zinn, Karsten Peters and Derek Stone for a third-place finish in the 200 freestyle relay. The Hawks were clocked in 1:33.30.
Ankeny also finished third in the 400 freestyle relay. The quartet of Schwebach, Zinn, Howard and Peterson posted a time of 3:24.02.
The Hawks will face Ames again on Thursday, hosting the Little Cyclones in a CIML Iowa Conference dual meet at Trail Point Aquatics Center.