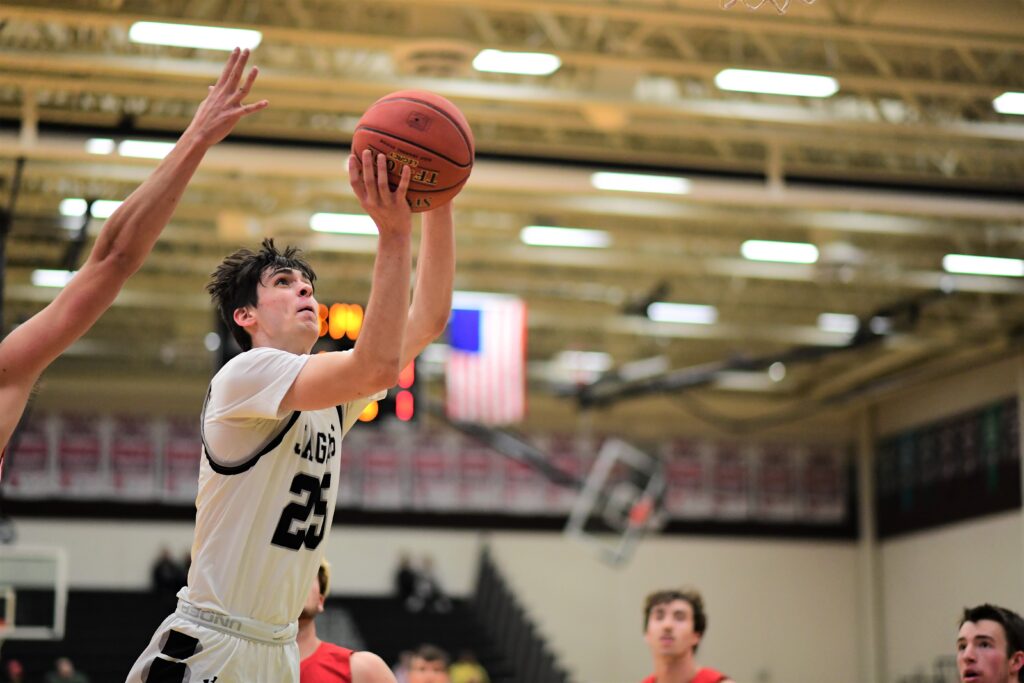 Evan Bryan made a 3-point goal with 1.6 seconds left to force overtime and the Ankeny Centennial boys' basketball team went on to post a 72-66 victory at Des Moines Lincoln in a non-conference game on Tuesday.
The Jaguars outscored Lincoln, 13-7, in the extra period.
"Our kids handled the late-game situations well at the end of regulation and overtime," said Centennial coach Bob Fontana. "I was really proud of them. We had some kids grow up tonight."
It was a back-and-forth game into the fourth quarter, when Lincoln took the lead and led for much of the period. But the Jaguars tied the game on a clutch 3-pointer from the corner by Bryan, a junior guard.
"It was off a designed situation that we run late in the game," Fontana said. "It's one thing to make the shot, but what leads to it is the execution."
Centennial eventually sealed the win at the free-throw line, where the Jaguars converted 25-of-32 attempts. They improved to 2-1 on the season, while Lincoln's record fell to 1-2.
The Railsplitters were coming off a 70-66 victory on Friday at Southeast Polk–a team that had defeated Centennial three nights earlier.
"I told our kids, 'It's going to be a war because Lincoln plays very hard,'" Fontana said. "They got a big win over at Southeast Polk, and they've got some athletic kids."
The Jaguars held a 27-22 lead at halftime. Lincoln then rallied to move ahead, 40-38, after three quarters.
Centennial overcame some adversity as starting guard Jackson Snyder did not play after injuring his ankle in practice over the weekend.
"The whole second half we were playing with one senior," Fontana said.
That senior, guard Caden Kelling, finished with 16 points and six assists. He also helped hold Lincoln's leading scorer, Trovary Cavil, to 14 points–about half his average.
"Kelling bruised his ribs on Friday and didn't do anything until tonight, but he was ready to go," Fontana said. "For him to contribute what he did on offense and to do the job he did on (Cavil), my hat's off to him for the effort he gave tonight. He's a tough kid."
Reece Robinson led the Jaguars with 23 points and 12 rebounds. Chris Louis chipped in 14 points, and Chase Schutty grabbed 10 boards.
"We did a good job of handling the pressure and doing what we needed to do," Fontana said. "We did a really good job at the free-throw line."
Centennial will travel to Mason City on Friday for a CIML Iowa Conference game against the Mohawks (2-1), who will try to rebound from a 48-47 loss to Clear Lake on Monday.