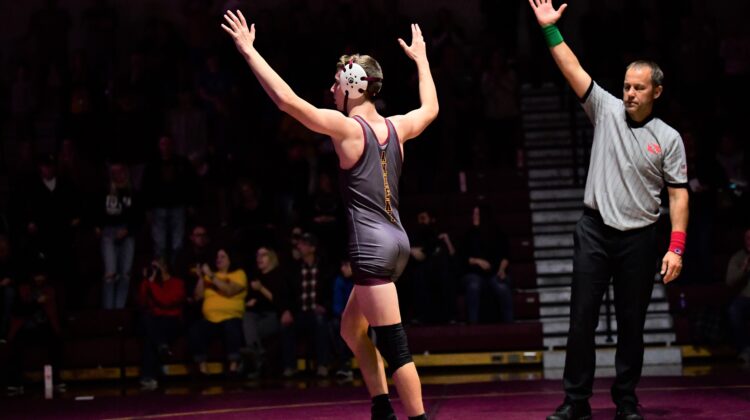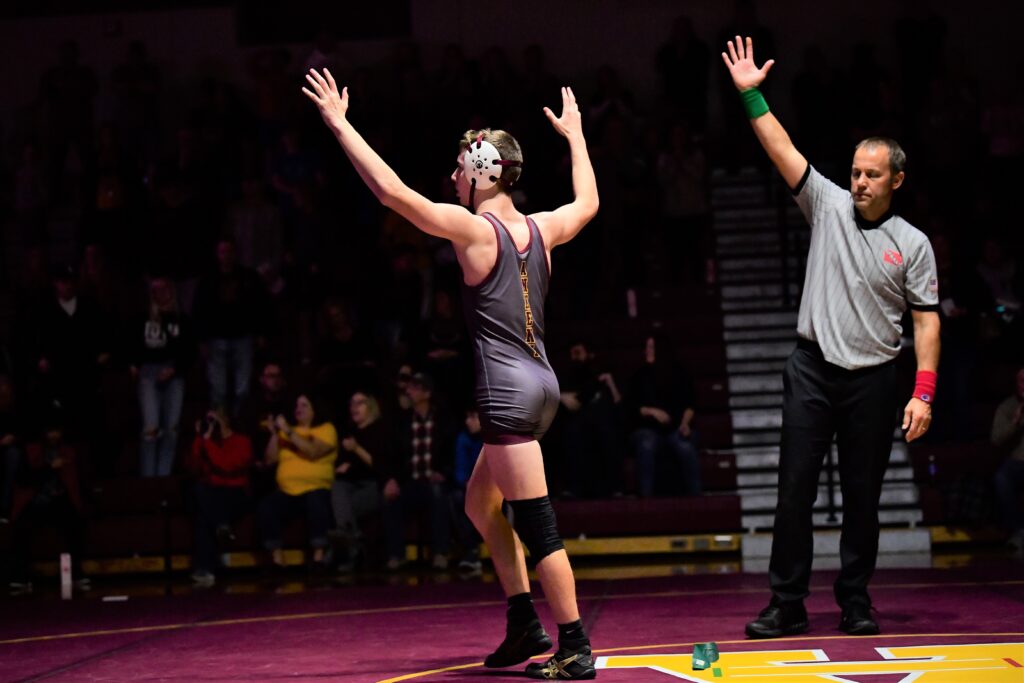 The Ankeny wrestling team honored its seniors on Thursday night, including Trever Anderson, who was also recognized for earning his 100th career victory last weekend.
The seventh-ranked Hawks opened their CIML Iowa Conference dual-meet schedule with a 42-30 triumph over visiting Fort Dodge. They improved their record to 2-0 on the season.
"Overall, our team is fighting and wrestling hard," said Ankeny coach Jack Wignall. "We are in a very good spot right now considering it is almost mid-December."
Ankeny won eight of the 14 matches, including three straight victories to close out the meet. Anderson, who is ranked second at 126 pounds, got a fall at 120 to give the Hawks a 36-30 advantage.
Ben Hansen, who is ranked eighth at 120, then followed with a 9-5 decision over Gavin Doebel at 126 to seal the victory. Carter Davis, who is ranked 12th at 138, posted an 8-7 decision over Koy Davidson in the final match at 132.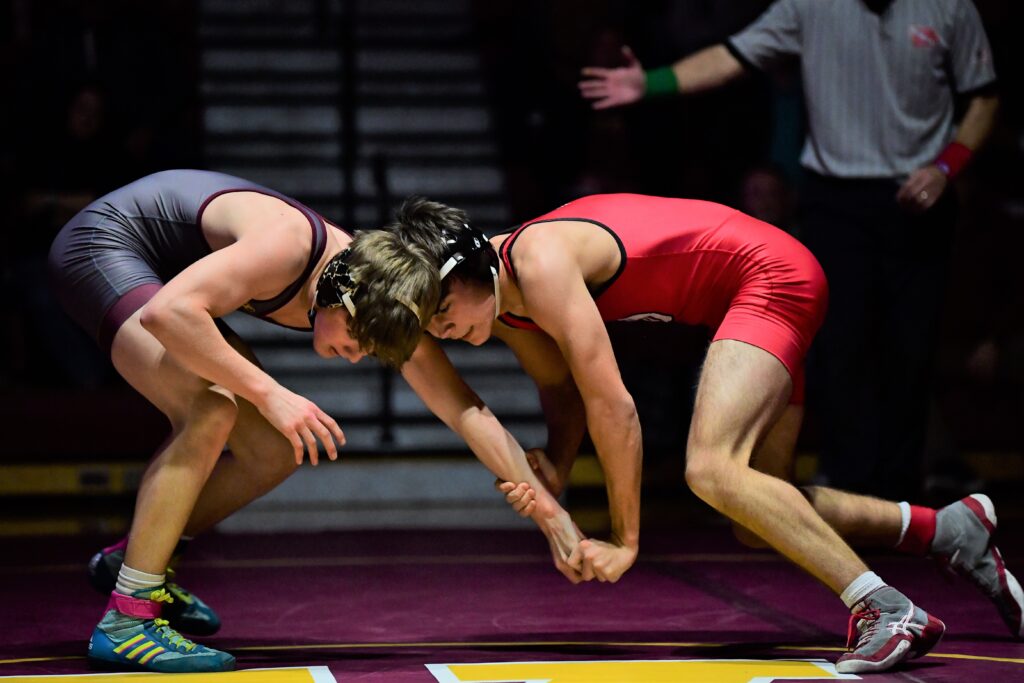 "Carter had a great match against a really tough kid," Wignall said. "He won it with a beautiful high crotch in the third (period) and rode him out for the win. That's the best match I have seen him wrestle."
Ankeny also got pins from No. 6 Jace Anderson at 145, Tegan Peiffer at 152, Xander Kenworthy at 170 and Cade Bennethum at 195. Bennethum, who is ranked third at 182, pinned Gavin Pederson in just 55 seconds.
The Hawks also won at 220, where Jack Dorfler accepted a forfeit.
Both teams have been placed in the Fort Dodge district.
"We wrestled pretty well," Dodgers coach Bobby Thompson told the Fort Dodge Messenger. "Even the kids that lost fought hard against a district opponent that is ranked seventh in the state. If we win one more match, we are right there. The forfeit (loss) was the difference."
Fort Dodge had four pins, including one by No. 1 Dru Ayala at 106. The Dodgers also won a matchup of rated wrestlers at 113, where No. 4 Max Bishop posted a 9-5 decision over No. 7 JJ Maihan.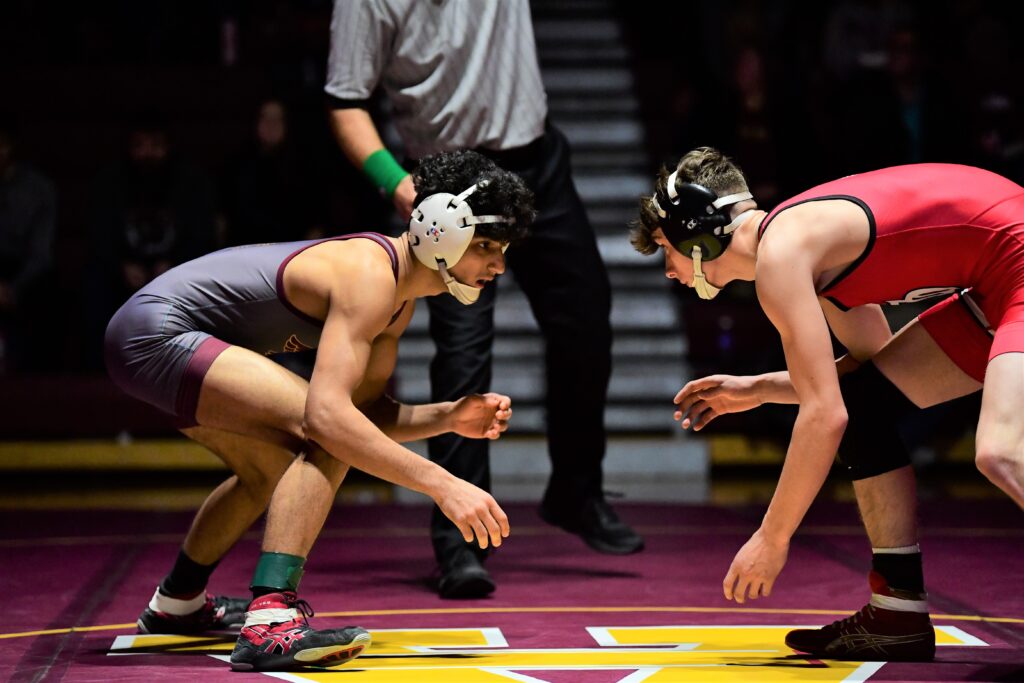 "They've wrestled before and it was a good tough match," Thompson told the Messenger. "Max wrestled well and did a nice job."
Wignall was also happy with the performance of Maihan, who lost to Bishop in last year's district final.
"JJ had a great match," Wignall said. "He got down early and rallied back by the third period. He was down by one and took Bishop down to go up by one. JJ let him up and was going for another takedown and got out of position and was headlocked. It was a really good match, and we will get that one back."
The Hawks also had a close loss at 182, where Will Hinrichs dropped a 9-7 decision to No. 4 Ben Egli.
"Will was down 9-4 in the third period, got an escape and a takedown to cut it 9-7 but couldn't get a turn," Wignall said. "However, he was pinned pretty quickly by the same kid at the Donnybrook (tournament) just five days before. Will can clean a few things up and beat him."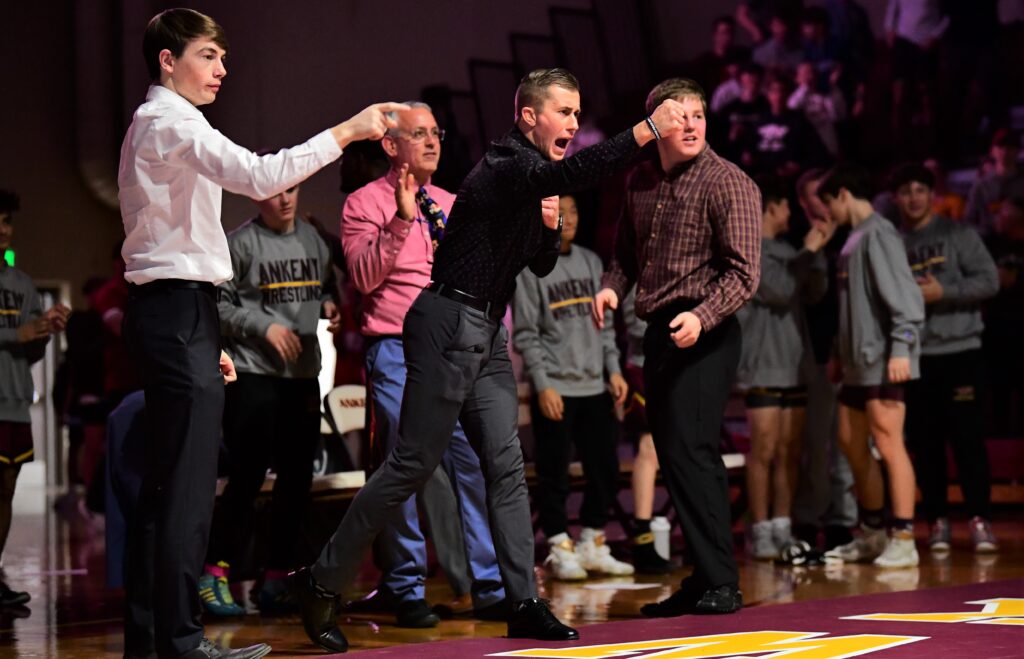 Ankeny will compete in the Frank Baltzley Invitational on Saturday at Johnston.
"We were happy with the way we wrestled as a whole," Wignall said. "Our heavyweight (Joe Kingston) made weight for the first time. He got beat, but he's not in great wrestling shape yet and it was his first weigh-in. I'm looking forward to big things from him!"
Here are the match-by-match results from Thursday's meet:
Ankeny 42, Fort Dodge 30
138: Ross (FD) pinned Folkers, 3:44; 145: J. Anderson (A) pinned Kasperbauer, 2:19; 152: Peiffer (A) pinned Liska, 1:16; 160: Hartman (FD) pinned Rose, :47; 170: Kenworthy (A) pinned Larson-Trott, 1:33; 182: Egli (FD) beat Hinrichs, 9-7; 195: Bennethum (A) pinned Pederson, :55; 220: Dorfler (A) won by forfeit; 285: Nichols (FD) pinned Kingston, 4:22; 106: Ayala (FD) pinned Wojcik, :45; 113: Bishop (FD) beat Maihan, 9-5; 120: T. Anderson (A) pinned Huffman, :47; 126: Hansen (A) beat Doebel, 9-5; 132: Davis (A) beat Davidson, 8-7.