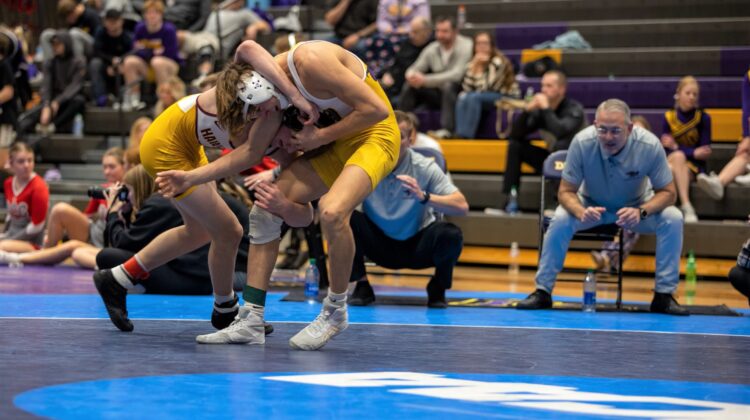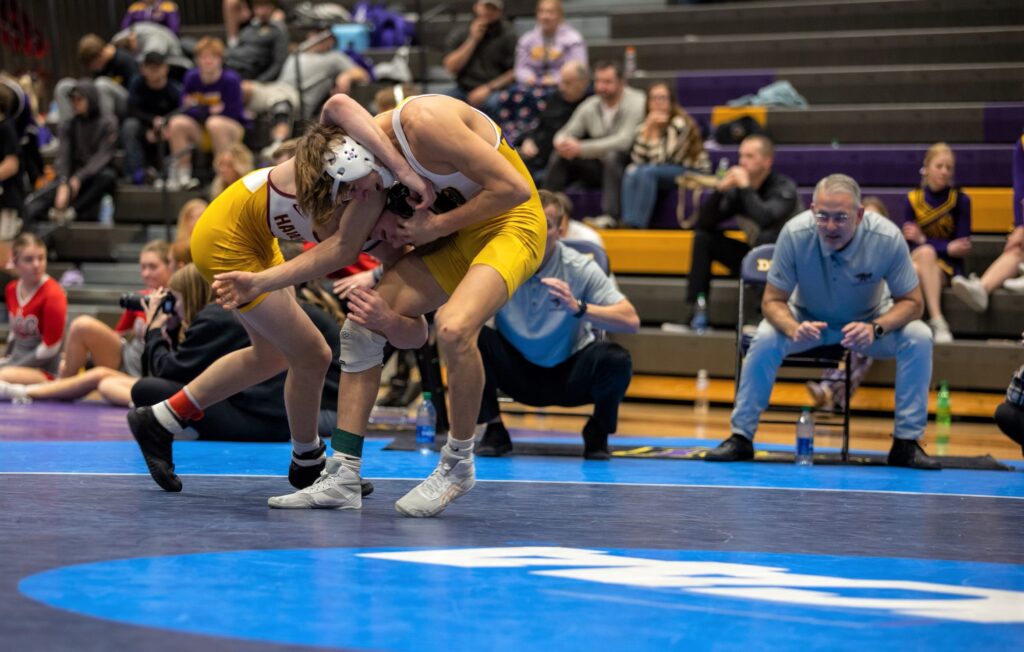 Trever Anderson and Ben Hansen each won an individual title to lead the Ankeny wrestling team to a runner-up finish in the Frank Baltzley Invitational on Saturday at Johnston.
JJ Maihan and Will Hinrichs each placed second at their respective weights for the seventh-ranked Hawks, who racked up 195 points to finish 10.5 points ahead of third-place Indianola. No. 1 Waverly-Shell Rock easily won the 10-team tournament with 266.5 points.
"Overall, we had a pretty good day," said Ankeny coach Jack Wignall. "I don't think we wrestled our best, but we ended up having a pretty good day."
The second-ranked Anderson (10-0) remained unbeaten by winning the 120-pound title. He pinned No. 6 Nate Bierma of Valley in 4 minutes 43 seconds in the finals.
"I think I was up by about 11 or 12 points when I pinned him," said Anderson, who pinned all three of his opponents after receiving a first-round bye. "I dominated the whole match. It felt really good to get that (pin)."
Anderson and Bierma could have faced each other during a season-opening dual meet on Dec. 2 at Ankeny, but the Tigers elected to bump Bierma up to 126 to avoid the two-time state champion.
"At the dual meet (Bierma) didn't really want to wrestle Trever," Wignall said.
The No. 8 Hansen then followed with an overtime victory against No. 7 Noah Madison of Johnston in the title match at 126. Hansen (8-2) rode Madison out in the final overtime period to earn his first invitational crown.
The two wrestlers had battled to a 2-2 tie during regulation.
"That was a really strong performance by Ben to wrestle that hard for that long," Wignall said. "That was a big deal for him."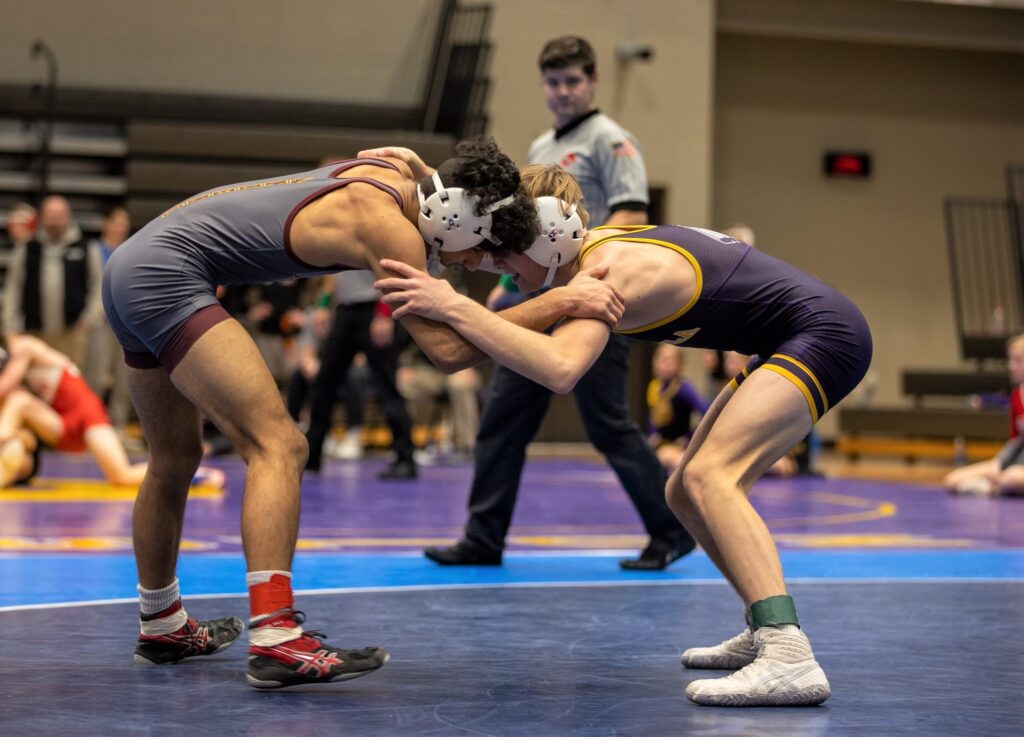 The No. 7 Maihan advanced to the final at 113 with a 4-3 decision over No. 5 Zane Behrends of Waverly-Shell Rock. Maihan (6-4) then dropped a 3-0 decision to No. 3 Bowen Downey of Indianola in the title match.
"JJ isn't the most experienced kid, but he's shown that he is right there with the top five kids in the state," Wignall said.
The No. 11 Hinrichs also advanced to the final at 182 before being pinned by Chase Hutchinson of Valley in 5:18. Hinrichs (4-6) had posted a 6-3 decision over No. 9 Connor Pertzsch of Dallas Center-Grimes in the semifinals.
"Hinrichs had (Hutchinson) on his back for a good 45 seconds in the second period, but he wasn't able to get the pin," Wignall said. "That was a tough loss for him, but he has to remember that it's still December and it's a long season."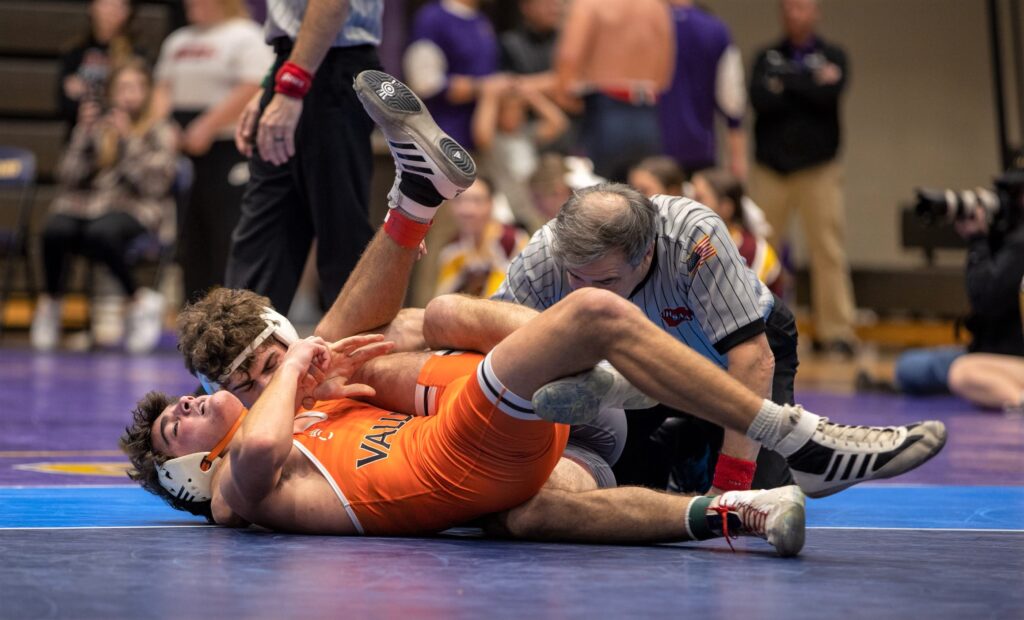 Ankeny got third-place finishes from No. 6 Jace Anderson at 145 and No. 3 Cade Bennethum at 195. Anderson (9-2) pinned Cinsere Clark of Valley in the quarterfinals in 5:03, then pinned him again in 1:03 in the third-place match.
Bennethum (7-5) split four matches in a round-robin bracket. His only losses were to No. 1 McCRae Hagarty of Waverly-Shell Rock and Walker Whalen of Indianola, who are a combined 22-2.
Placing fourth for the Hawks were Lincoln Folkers at 138, Xander Kenworthy at 170 and Joe Kingston at 285.
Ankeny will travel to No. 2 Waukee Northwest on Thursday for a CIML Iowa Conference dual meet against the Wolves before competing in the Battle of Waterloo on Friday and Saturday. The Hawks will face New Hampton/Turkey Valley in the opening round of the 32-team tournament.
"We are seeded second in our bracket behind (Class 1A No. 1) Don Bosco," Wignall said. "That's the highest we've ever been seeded."