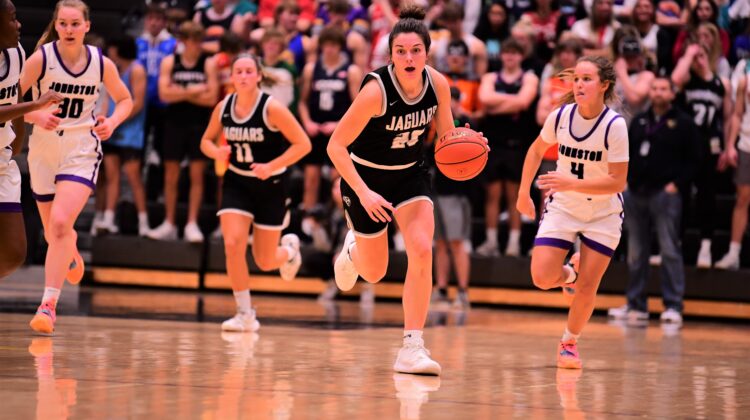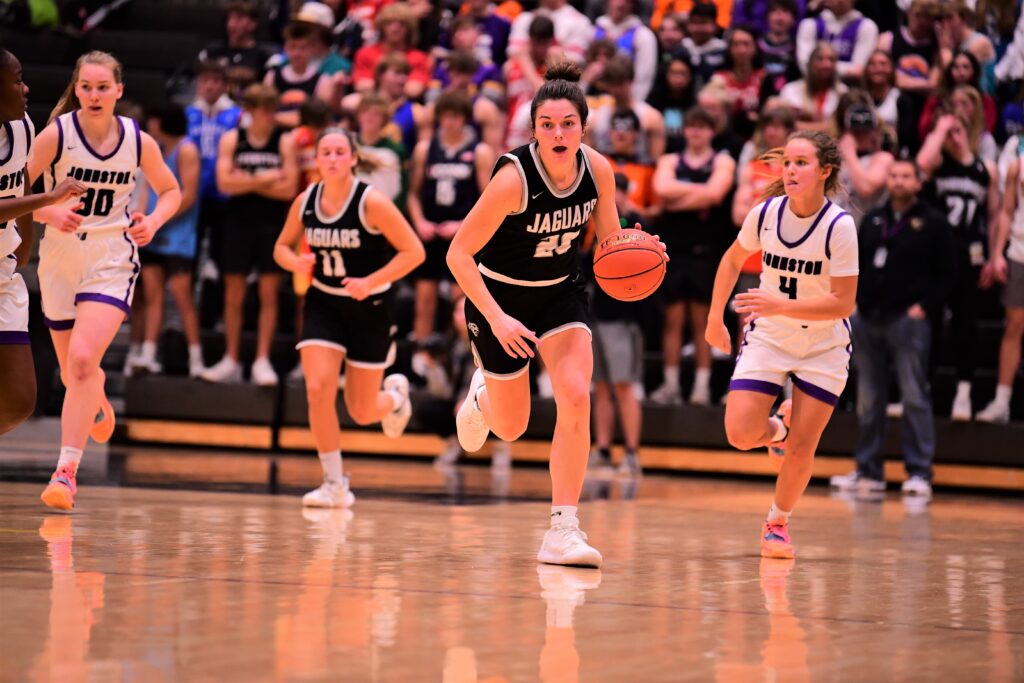 For nearly 30 minutes, the Ankeny Centennial girls' basketball team went toe-to-toe with the state's No. 1 squad.
It was the final 120 seconds, though, that proved to be a different story.
Johnston used a late 10-0 run to defeat the No. 5 Jaguars, 48-39, in a non-conference game on Tuesday at the Dragons' gym.
"I thought we competed really hard, and that was one of our focuses," said Centennial coach Scott DeJong, whose team dropped to 5-1. "Our defense was good. We didn't make the ball bounce our way a couple of times, and I thought that was the key to the game. If we could have changed a couple of things, that might have been the difference."
There were five ties and six lead changes in the game before Johnston (7-0) took control down the stretch. Centennial took its final lead, 37-36, on a free throw by Averi Porter with 2:26 remaining.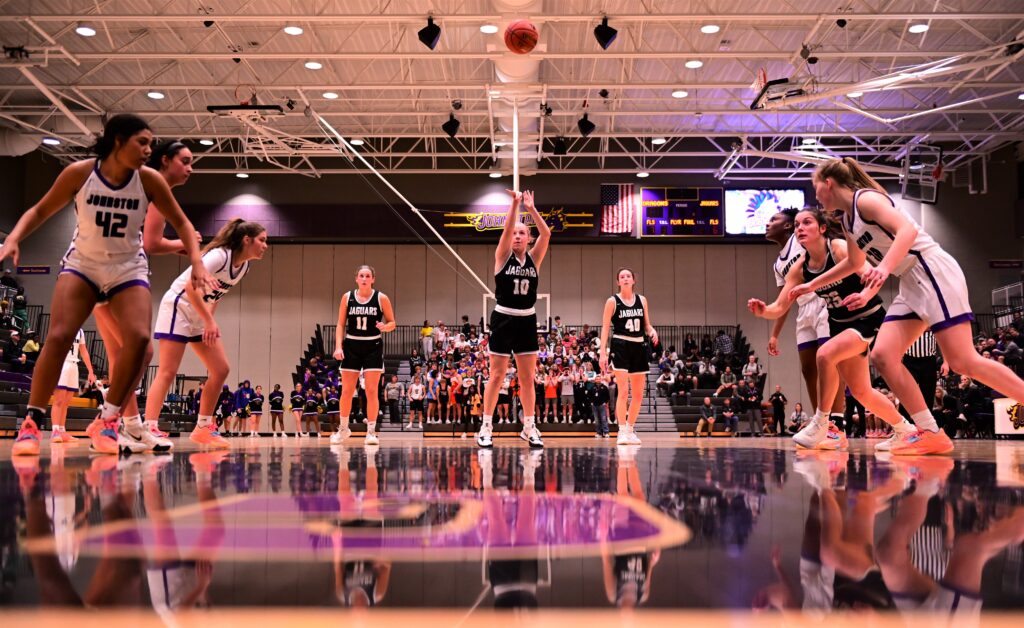 Porter missed her second attempt, then Aaliyah Riley went coast-to-coast for a layup to put the Dragons ahead for good with 2:19 to go. Riley finished with nine points and was part of a balanced attack that saw four other players score between seven and 10 points.
The Jaguars tried to respond, but had four consecutive empty possessions. They missed a pair of 3-point tries and also committed two turnovers.
"We were right there," said Centennial center Kennedy White. "We just let up a little bit, and that made all the difference."
Johnston, meanwhile, got a layup from Alli Tanke with 1:45 left to extend its lead to 40-37. The Dragons then sealed the victory at the charity stripe, getting two free throws each from Jada Gyamfi, Anna Gossling and Tanke.
White finally scored a basket with 16 seconds to go to end Centennial's drought before Johnston added two more free throws to produce the final margin. The Dragons went 16-for-18 at the line (88.9 percent).
"We played them so close, and that's a testament to where we're at right now and how hard we can play in the future," said Centennial guard Cleao Murray.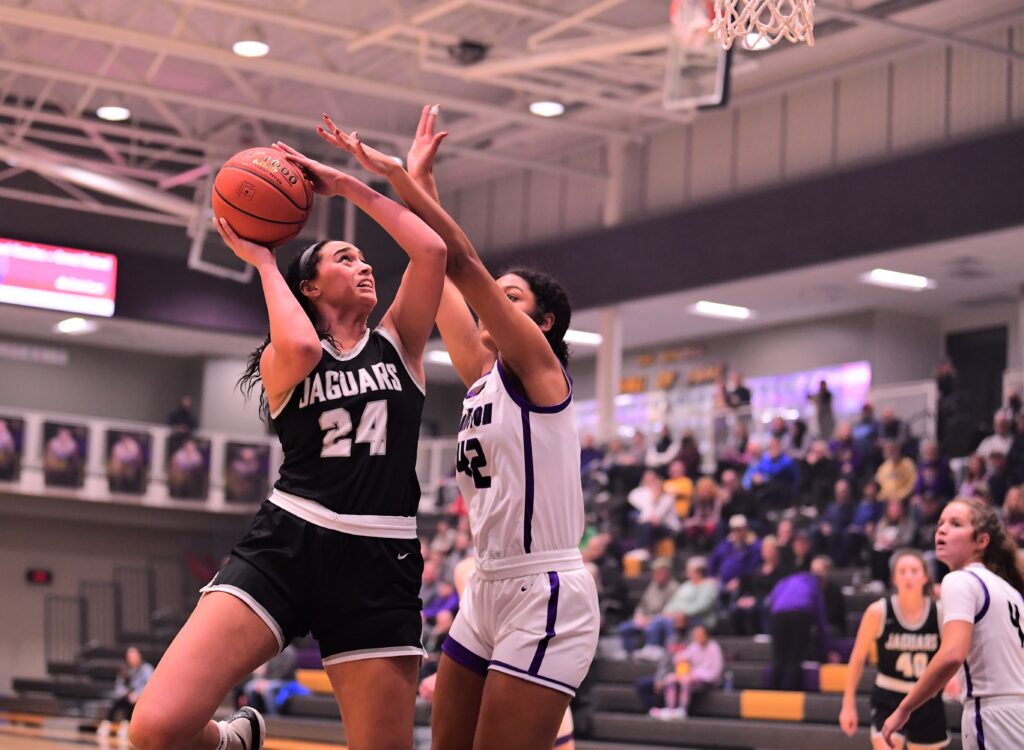 Murray and White each scored 12 points to lead the Jaguars. Murray, who went 3-of-5 from 3-point range, also had five rebounds and four steals.
White grabbed six boards and also played a key role in limiting Gyamfi, an Iowa recruit, to just seven points.
"We played good defense," White said. "They're the No. 1 team right now, but we played our butts off and we were right there with them. I was definitely trying to get one foot and one hand (on Gyamfi) and just be 50/50 there with her and making sure she wasn't getting anything easy."
White scored Centennial's first six points, but also picked up two quick fouls and spent some time on the bench. That forced Murray to move inside to defend Gyamfi.
"Cleao was guarding her, and I think she only came out for 1 minute the whole game," DeJong said. "Kennedy got the two early fouls, and that kind of messes you up. But I thought all of our kids played hard. Our guards really pressured the ball well, and that disrupted them."
Johnston used an 11-3 run midway through the first half to build a 19-10 lead. But the Jaguars then scored the final seven points of the second quarter to close the gap to 19-17.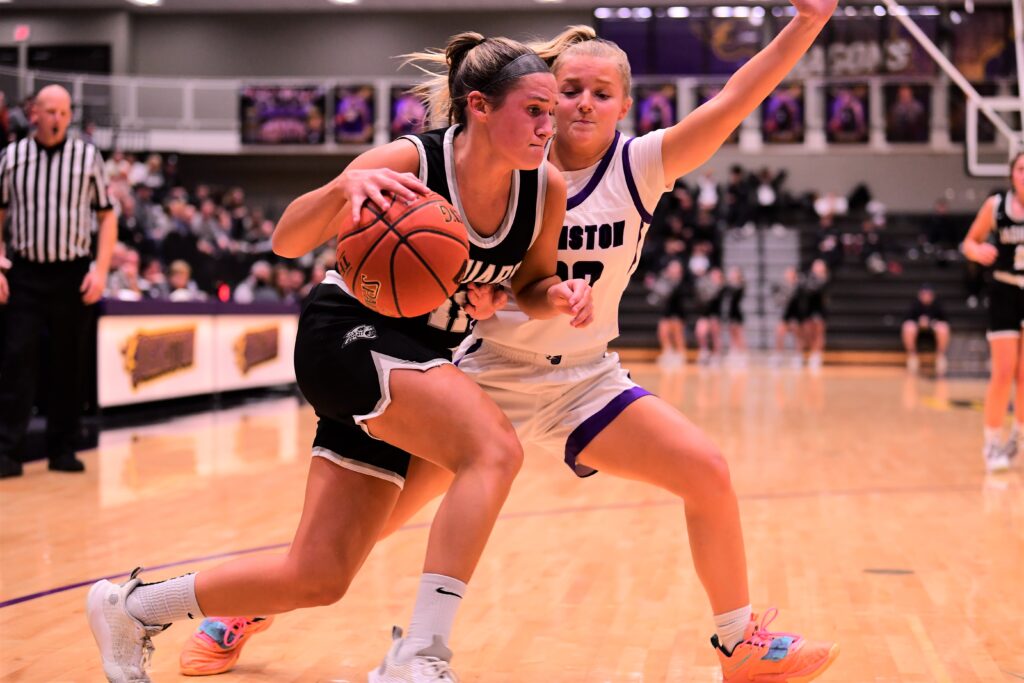 Centennial eventually took a 31-29 lead on a pair of free throws by White with 6:01 left, but Gossling then answered with a long 3-pointer just 14 seconds later. Zoey Buchan hit another big 3-pointer for the Dragons with 3:01 remaining.
"They made some plays," DeJong said. "But I'm proud of our effort."
Buchan led Johnston with 10 points, Tanke chipped in nine, and Gossling added seven. Gyamfi had five rebounds, three assists and four blocks.
Porter had six points and three assists for the Jaguars, who shot just 31.0 percent from the field (13-of-42).
"I'd love to play them again," Murray said.
Centennial will travel to Mason City (2-3) on Thursday for a CIML Iowa Conference game.