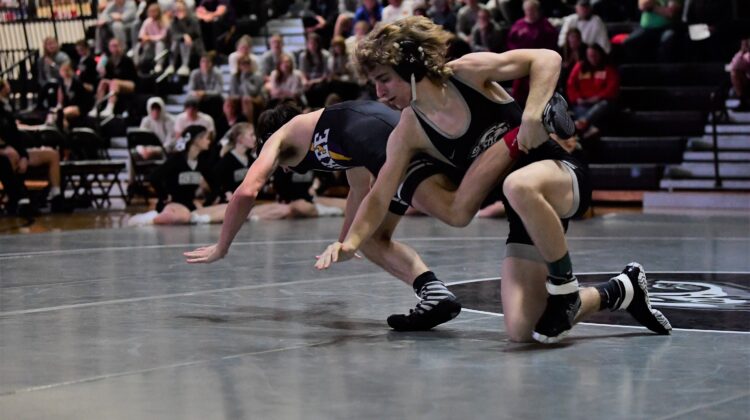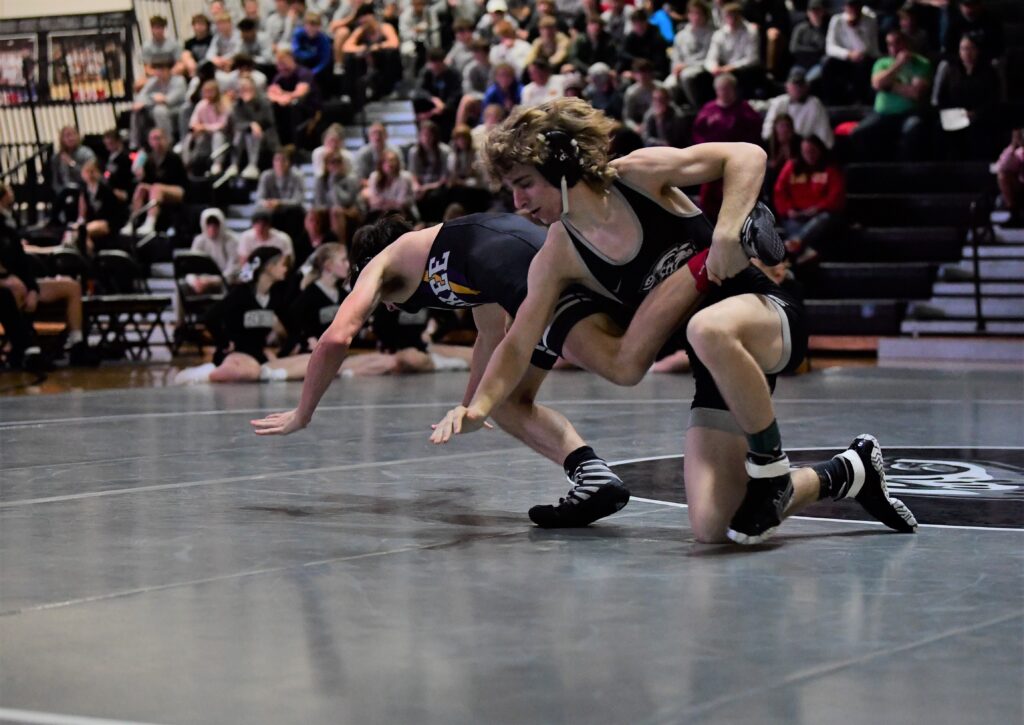 The Ankeny Centennial wrestling team cruised to a 48-21 victory at Mason City in its CIML Iowa Conference opener on Thursday.
The Jaguars got pins from 11th-ranked Carter Bennett at 138 pounds and Logan Song at 170. Cael Hron at 126, Drew Dunn at 145 and No. 5 Carter Cahill at 160 each won by a technical fall, while heavyweight Will Adams posted a 7-6 decision over Carter Gorder in a close battle.
Centennial's other three victories came by forfeit.
"Overall, it was a good win," said Centennial coach Jay Groth, whose team is now 6-0 overall. "Mason City has got some tough kids. We're still working on getting better at what we do well."
Mason City got a pin from Ethan Olsen at 152. No. 2 Jace Rhodes won by forfeit at 132.
Mason City also won three close matches at the lower weights, including No. 7 Kale DiMarco's 5-2 decision over Cody Vandermark at 106.
"We let a couple matches get away from us," Groth said. "We didn't finish what we started, but we'll keep working and we'll learn from our mistakes."
The Jaguars will compete in the Don Miller Invitational on Saturday at Fort Dodge.
Here are the match-by-match results:
Centennial 48, Mason City 21
106: DiMarco (MC) beat Vandermark, 5-2; 113: Kruger (MC) beat Bright, 6-4 (OT); 120: Fabian (MC) beat Muller, 9-4; 126: Hron won by technical fall over Sandoval, 15-0; 132: J. Rhodes (MC) won by forfeit; 138: Bennett pinned Carney, :41; 145: Dunn won by technical fall over H. Rhodes, 17-2; 152: Olsen (MC) pinned Ehlts, 5:56; 160: Cahill won by technical fall over Ihlenfeldt, 23-8; 170: Song pinned Lorence, 1:16; 182: English won by forfeit; 195: Watson won by forfeit; 220: Kaiser won by forfeit; 285: Adams beat Gorder, 7-6.