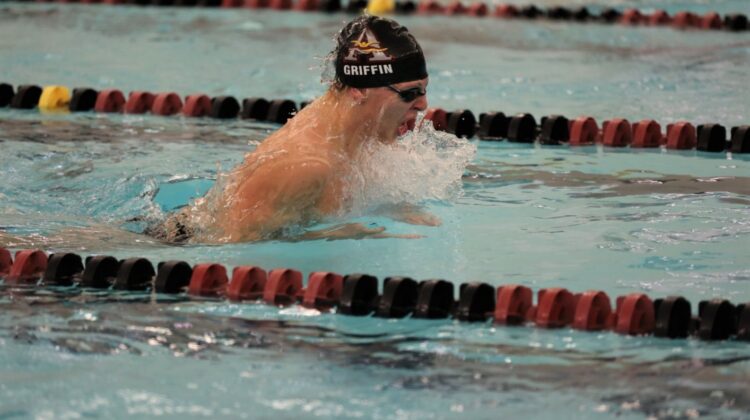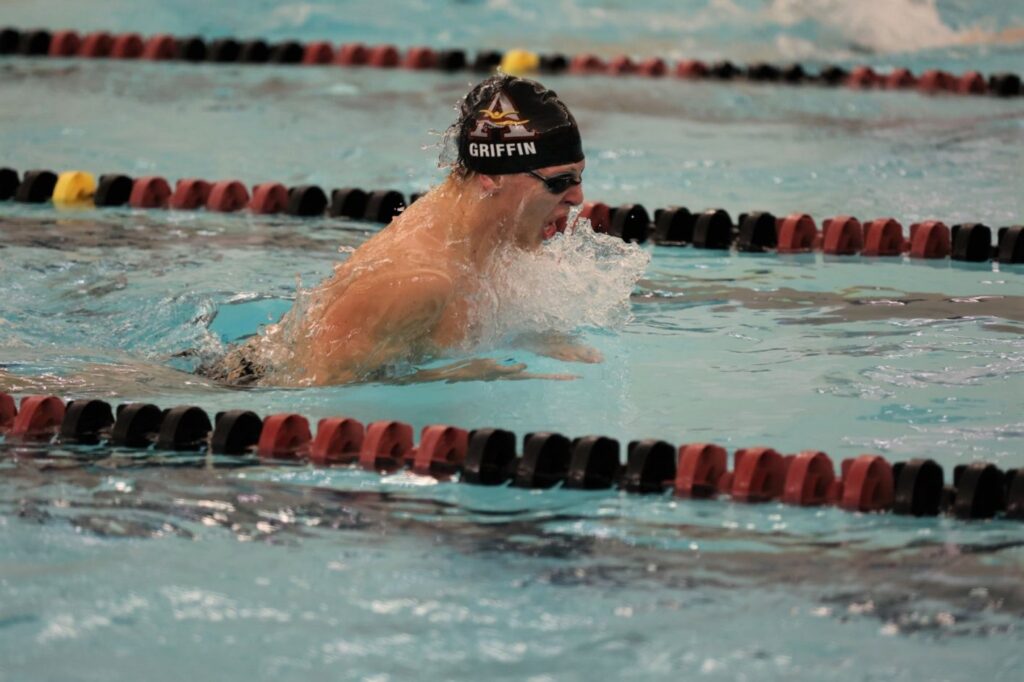 A day off on Wednesday proved to be somewhat of a blessing in disguise for the Ankeny boys' swimming team.
With some unexpected rest, the sixth-ranked Hawks won 10 of the 11 events and easily defeated No. 14 Marshalltown, 120-50, in a CIML Iowa Conference dual meet on Thursday at Trail Point Aquatics Center.
"Mother Nature definitely altered my plans this week," Ankeny coach Justin Crouch said of the high winds that resulted in an early dismissal on Wednesday. "Wednesday was supposed to be a challenging practice to prepare us for our meet at the Little Hawk Invitational this Saturday. Instead, the boys got a day off and the rest really showed. There were a number of great swims up and down the lineup. I don't know if it has given me a clearer picture or if it has made the picture a little muddier. Right now, we have a couple standouts but there are a lot of guys battling for spots.
"The effort has been there all year long!" he added.
Lance Swanepoel returned to Ankeny's lineup after competing at the Junior National meet and had four first-place finishes. He won the 50 freestyle in 21.98 seconds, then later captured the 100 freestyle in 47.69.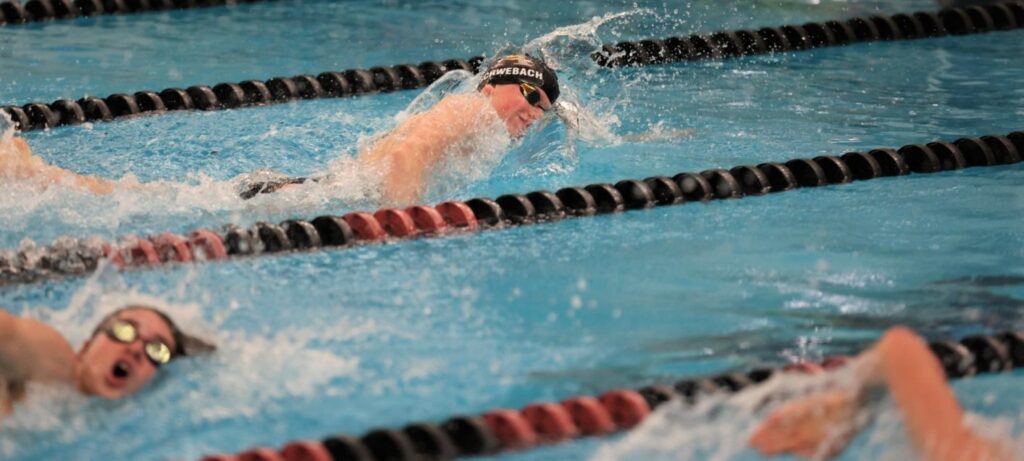 Owen Schwebach also won two individual events. He took the 200 freestyle in a time of 1:47.51 and the 500 freestyle in 4:54.48, winning those events by more than 6 and 25 seconds, respectively.
The Hawks' other individual winners were Brock Peterson in the 100 butterfly (56.33), Andrew Law in the 100 backstroke (58.47) and Hudson Griffin in the 100 breaststroke (1:06.32).
Ankeny opened the meet by winning the 200 medley relay. The foursome of Peterson, Griffin, Calvin Howard and Swanepoel was clocked in 1:43.22.
Swanepoel also anchored the winning 200 freestyle relay. He teamed up with Devin Thornton, Karsten Peters and Zach Zinn to post a time of 1:30.42.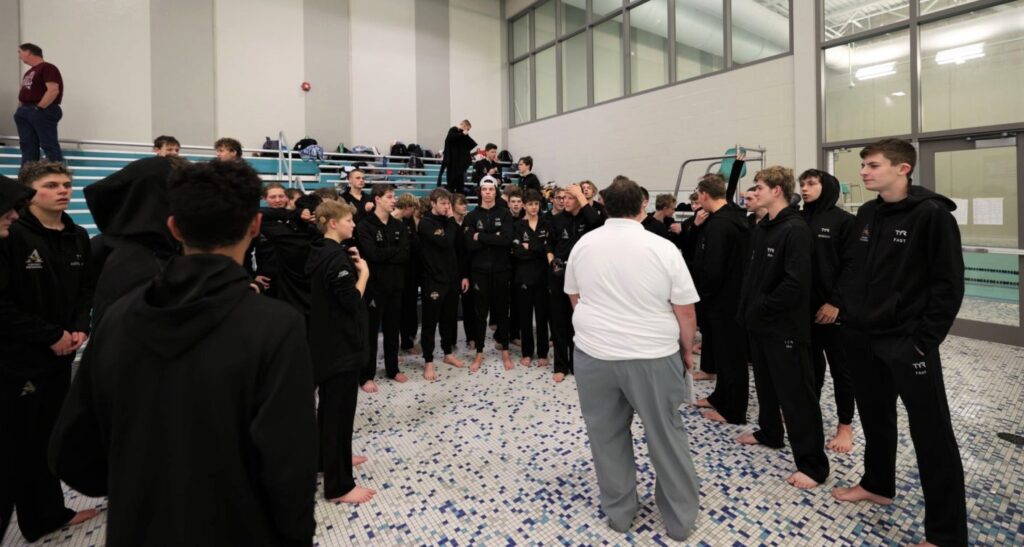 Ankeny's "B" relay of Howard, Owen Evans, Peterson and Schwebach took second in 1:30.50. Schwebach swam the anchor leg in 21.67 seconds but it wasn't enough to hold off Swanepoel, who swam a split of 21.05.
The Hawks later ended the meet by winning the 400 freestyle relay in 3:24.37. That team consisted of Zinn, Evans, Noah Schafer and Schwebach.
Ankeny improved its records to 2-0 in the conference and 3-0 overall.
"I am pleased with the progress of the first half of the season, but there is a long way to go," Crouch said. "The next two meets in Iowa City and Waukee are going to be great challenges to focus on what we are good at and find out where we need to improve. The best news is that after Waukee on Tuesday, we don't have a meet until Jan. 11. Even with taking three days off around Christmas, that will give us two-plus weeks of much-needed training and maybe a little more clarity of how this varsity team is going to shape up for championship season.
"This team is definitely intriguing and improving every week. We have got to continue to come to every practice and meet with the same intensity and focus so that we can finish the season strong," he added.