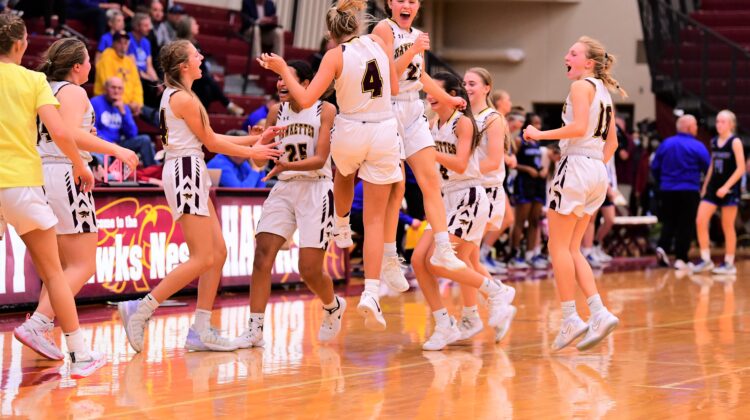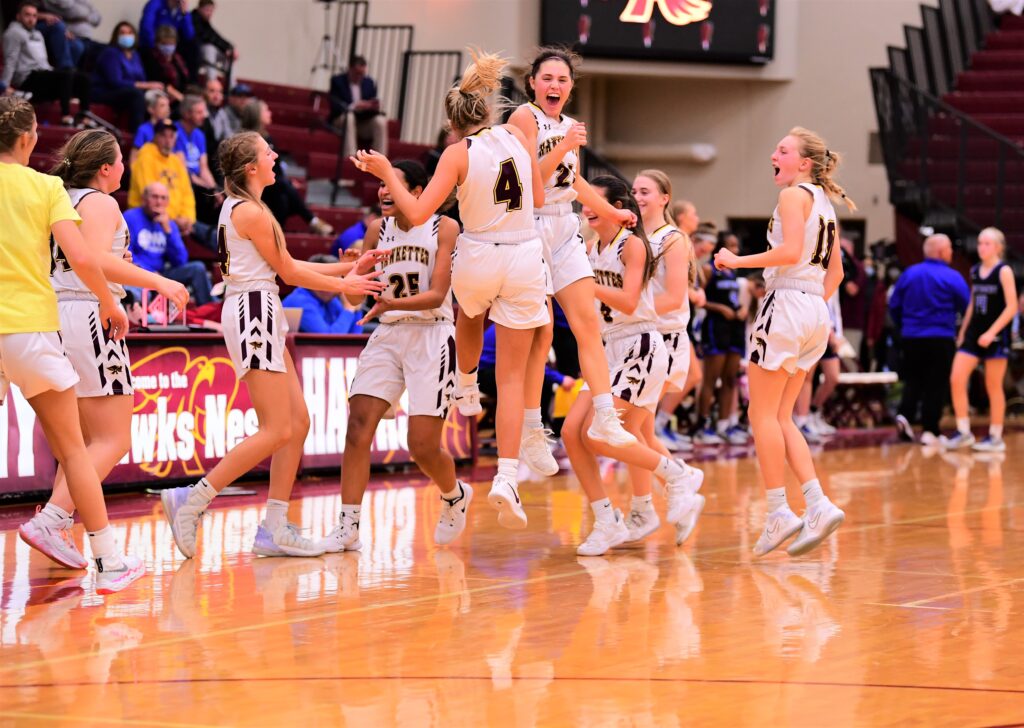 The Ankeny girls' basketball team hadn't defeated an opponent from Waukee since the 2012-13 season.
That streak is now over.
The 15th-ranked Hawkettes closed the game with a 13-6 run to defeat No. 10 Waukee Northwest, 44-41, in the first-ever meeting between the two schools on Friday at Ankeny.
"That was a big one," said Ankeny coach Dru McAnelly. "We struggled at times offensively and faced some adversity, but we talk a lot of times about playing through the highs and lows of the game and at the end of the day we stress all the time that no matter what we do, we do it together. Tonight was a classic case of that. We stayed together; we stayed the course. And we won it with our defense. Some girls made some big plays down the stretch."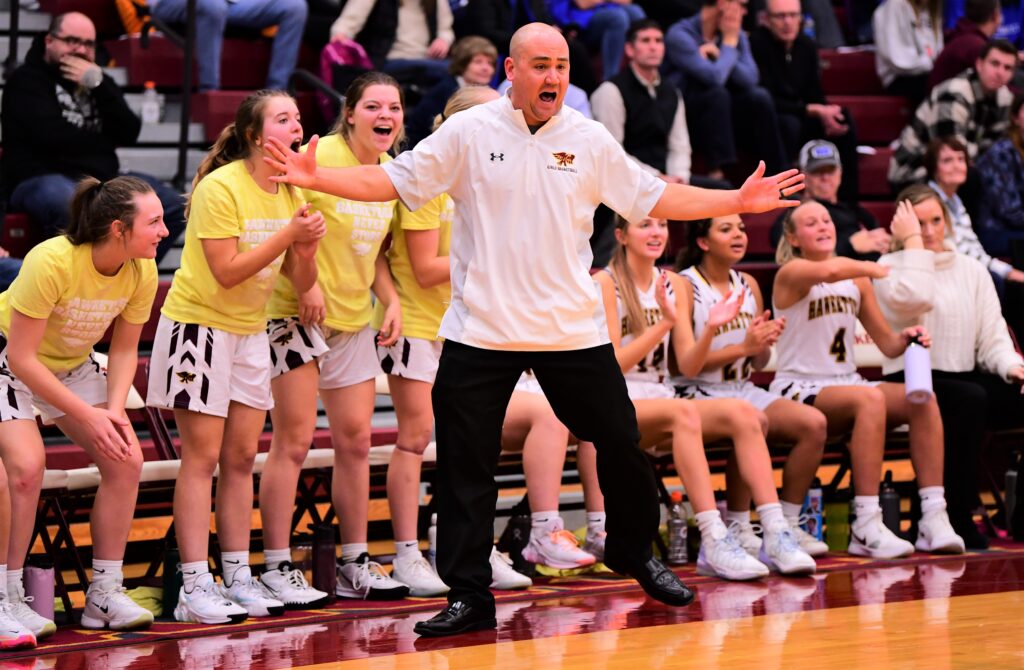 The win was Ankeny's second over a ranked opponent in the last 11 days. The Hawkettes defeated then-No. 6 Valley on Dec. 7.
Friday's victory came against a Northwest team coached by Chris Guess, who guided Waukee to a state title last season before the high school split into two programs. Reagan Bartholomew, who led the Wolves with 14 points, was a key member of the state championship squad.
The Hawkettes lost to Waukee in last year's regional final.
"It felt really good to get the win," said Ankeny guard Jenna Pitz. "We knew it was a big week with three games and the Indianola one (on Monday) was a tough loss, so we knew we had to respond and I thought we did just that."
Northwest led, 35-31, before Pitz scored on a drive with 5 minutes 11 seconds left to ignite Ankeny's late rally. Pitz hit a 3-pointer with 1:46 remaining to put the Hawkettes ahead for good, 39-37.
"We moved the ball really well the second half," Pitz said. "We were kind of stagnant the first half. A lot of stuff just wasn't opening up, but moving the ball in the second half really helped us a lot and we got some big stops on defense."
Pitz made a steal with 1 minute to go, then converted two free throws to extend the lead to 41-37 with 36 seconds left. She stepped to the line with confidence, even though she had missed three of her previous five attempts.
"Mac has really helped me develop my free throws throughout the years I've been here," Pitz said. "Savannah (Gage) had some big free throws at the end, too. It was just a great team win."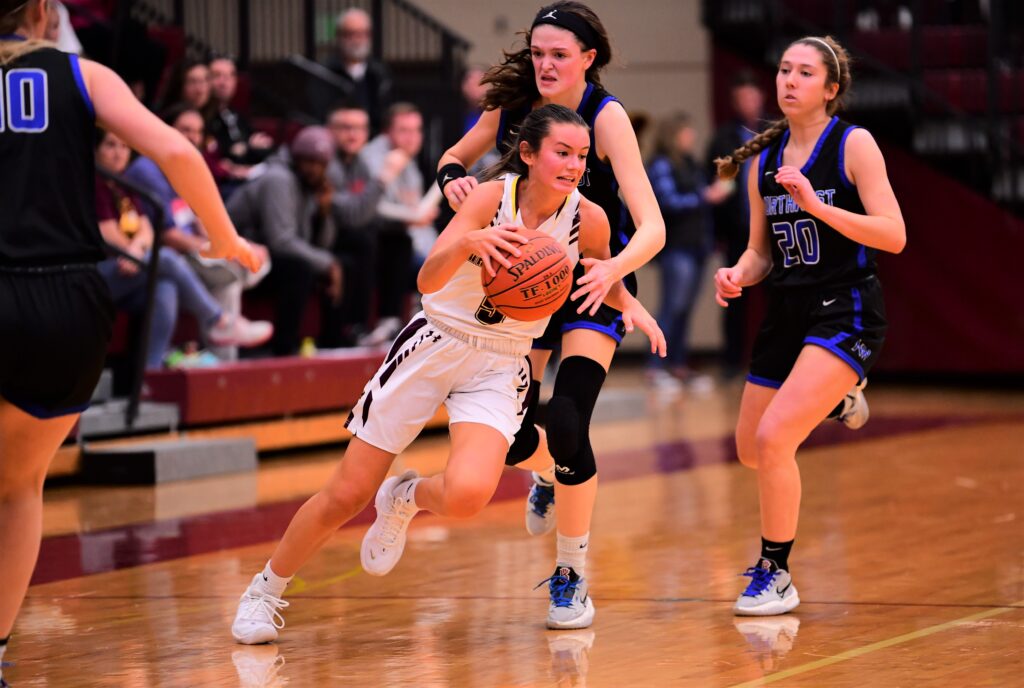 After Bartholomew made two free throws to cut the lead to 41-39, Gage hit the first of two free throws to make it 42-39 with 20 seconds to go. Bartholomew missed a 3-pointer that could have tied the game, then Gage added two more free throws with 5 seconds left.
Karsen Jacks led Ankeny with 14 points. Pitz had 13, and Gage added 12.
McAnelly said a key to the victory was his team's ability to rebound against the taller Wolves.
"Off the top of my head, I don't think we gave up more than three or four crucial offensive rebounds," he said. "If we gave up one or two offensive putbacks, that would be it. And that was huge."
Josie Vande Krol had 10 points for the Wolves. Sadie Maas, who had been averaging 12 points per game, was held to four.
"I thought we defended their posts really well," McAnelly said. "Jasmine (Moser) did a wonderful job on (Maas)."
Ankeny improved to 3-0 in the CIML Iowa Conference and 6-2 overall. Northwest's records dropped to 2-1 and 5-3.