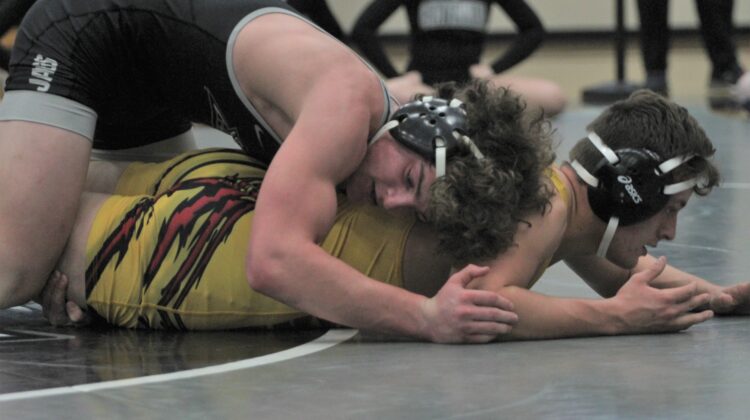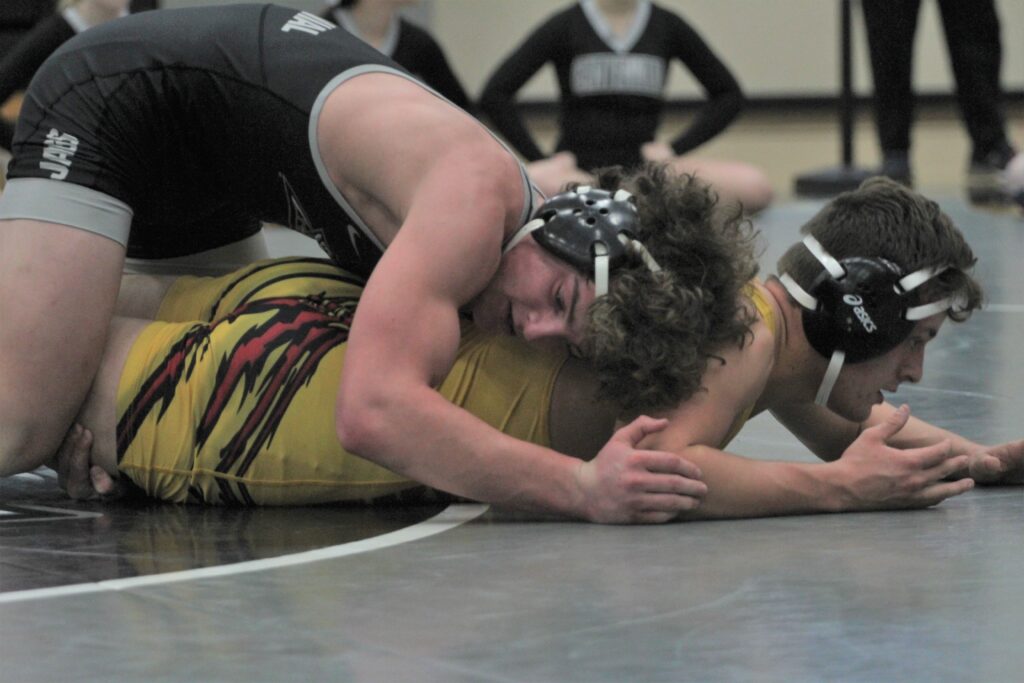 The Ankeny Centennial wrestlers came away with three individual titles on Saturday in the Don Miller Invitational at Fort Dodge.
It just wasn't quite enough to earn the team crown for the Jaguars.
Creston/Orient Macksburg claimed the overall title with 195.5 points. Centennial finished second in the 12-team field with 191.
"They snuck up on us again," Centennial coach Jay Groth said of Creston/Orient Macksburg, which also edged the Jaguars to win the Mustang Invitational two weeks ago at Dallas Center-Grimes. "We were in the lead the majority of the day, but again we had some struggles in our consolation matches. We needed some of those matches to go our way, and we didn't get it done."
Still, it was a good day for the Jaguars. Cael Hron at 126 pounds, fifth-ranked Carter Cahill at 160 and No. 10 Zach English at 182 each captured individual titles.
Cahill recorded a pair of falls in his first two matches, then posted a 10-3 decision over Zach Jensen of Spirit Lake Park–who is ranked 10th in Class 2A–in the finals. He improved to 13-0 on the season.
"I wouldn't say I'm surprised (to be unbeaten)," Cahill said. "I make it an expectation for myself now. I take it one match at a time, and I just have fun with it."
English is also 13-0 after pinning Gabe Poolman of Spirit Lake Park in 2 minutes 59 seconds. Poolman had pinned No. 5 Ben Egli of Fort Dodge in the semifinals.
"I voted for Zach to be the outstanding wrestler," Groth said. "He didn't get it, but he deserved it because he had one of the toughest brackets of the day. He had been sick this week and missed a couple days of school. He's an undersized 182-pounder anyway. But he went out and wrestled really well. I'm really happy with how he performed."
Hron posted an 11-7 decision over Brandon Briley of Creston/Orient Macksburg to win his title. He raised his record to 13-1.
"We had some guys wrestle pretty well," Groth said. "We just need to keep learning and keep improving for the end of the season, when it matters most."
Drew Dunn at 145 and Logan Song at 170 each took runner-up honors for the Jaguars. Dunn (8-5) dropped an 11-7 decision to Triston Barncastle of Creston/Orient Macksburg, who is ranked seventh in Class 2A. Song (10-3) fell to No. 11 Braylon Kammrad of Council Bluffs Lewis Central, 2-1.
No. 11 Carter Bennett (10-3) placed third for Centennial at 138. Cody Vandermark (7-6) took fourth at 106.
The Jaguars will host a CIML Iowa Conference dual meet against Ames on Tuesday to close out the 2021 portion of their schedule.